April 8, 2021
Top 5 Places to Visit for a Holistic Seaweed Experience 2021
Many people are realizing the unique benefits of holistic seaweed treatments. Spas included! Seaflora has many partners all over Canada that offer luxury thalassotherapy treatments. Seaflora values local businesses. We strive to provide optimal customer service, and as one of the Top Spa Partners of Canada 2020, we're sure to deliver! We want to make sure we are represented by, representing and sup[porting our partners to our best ability. In this blog, we're going to cover the top 5 choices to get a holistic seaweed wellness experience in Canada in 2021.
What does "Holistic" and "Thalassotherapy" Mean?
Holistic treatments are include the treatment of the whole person, taking into account mental and social factors, other than just the symptoms of a disease. Holistic treatments are ideal for anyone looking for not just curative wellness, but mental and relaxative treatments as well. Taking time to appreciate yourself and all that your body does for you, while releasing all the stress and built-up negative energy is important for your mental wellness, and can take a toll on you physically if its not taken into account.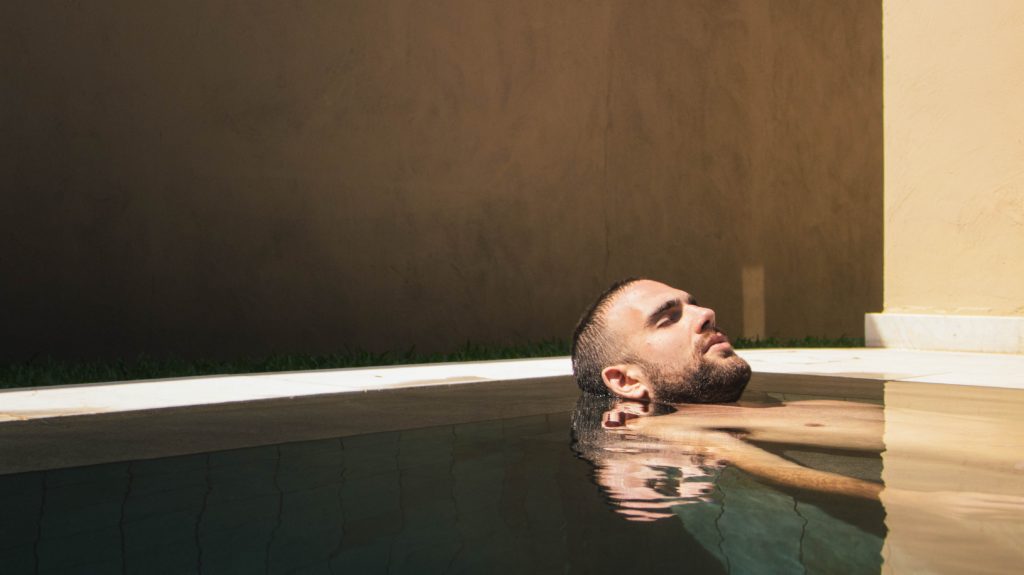 Thalassotherapy is a traditional preventative therapy stemming from old France. The word stems from the Greek word "thalassa" meaning "sea". It uses ocean elements including seawater, sea salts, ocean muds, sands, coastal climates and environment, seaweeds and any other oceanic elements in a preventative and remedial aim. According to France Today, "The first rheumatism and depression treatment center opened in Boulogne-sur-Mer in 1800 but French enthusiasm for thalassotherapy only really took hold in 1822 with the opening of the first warm water spa in Dieppe, which would launch its fashionable beach resort in 1824. The appeal of thermal seawater centers was cemented in 1964, when the cyclist Louison Bobet decided to develop thalassotherapy activity in France by opening the Quiberon institute, the precursor of modern thalassotherapy centers."
For Seaflora Holistic Seaweed Baths
Avacena in Parksville, Vancouver Island, B.C.
"To the core, we are a reflection of the deepest mysteries and beauty found in nature. And the quiet of a hot bath and the cool tickle of seaweed reminds me that my soul is that of a wild one." Liz Glowacki, after a sailing trip through the Discovery islands found a love and curiosity for seaweed, leading her to a seaweed harvesting apprenticeship on Vancouver Island. She offers seaweed baths in the beautiful Qualicum beach location in Parksville, B.C. Check out her website here!
For bookings, you can contact Liz by phone or email between April and October at [email protected] or by phone: 778-319-6955.
Nimmo Bay Wilderness Resort in Port McNeill, Vancouver Island, B.C.
"When the coastal Great Bear Rainforest is your oyster, there's really no right way to spend your days." Nimmo Bay Wilderness Resort invites you to leave all your stress behind while you welcome reconnection with holistic seaweed treatments and other unique spa luxuries. Located in the remote West Coast rainforest, their beautiful retreat offers world-renowned customized wilderness, wildlife, culinary and wellness experiences. Nimmo Bay luxury retreat is a tranquil space for reinstilling presence, our truest luxury. You can take a look at their unique variety of holistic treatments on their website!
You can book your trip today with Nimmo Bay's lovely expert concierge team. You can email at [email protected]. You can also, for North American calls, contact 1-800-837-4354 or, for International inquiries: 1-250-853-0281.
For Signature Seaflora Experiences
Senora Resort on Senora Island, B.C.
"Experience world class outdoor adventures, gourmet West Coast cuisine, luxurious accommodations and sumptuous spa experiences in an ancient rainforest archipelago filled with eagles, whales, bears, and more. Sonora Resort is a remote sanctuary that is surprisingly within reach — the only unexpected visitors are the abundant wildlife." Located on Senora Island, amongst the surrounding Discovery Islands, Senora Resort offers many relaxing and rejuvenating spa packages at their Island Currents Spa incorporating signature Seaflora products to provide you with an authentic thalassotherapy experience. Check out their website to view the array of activities and other unique amenities they offer!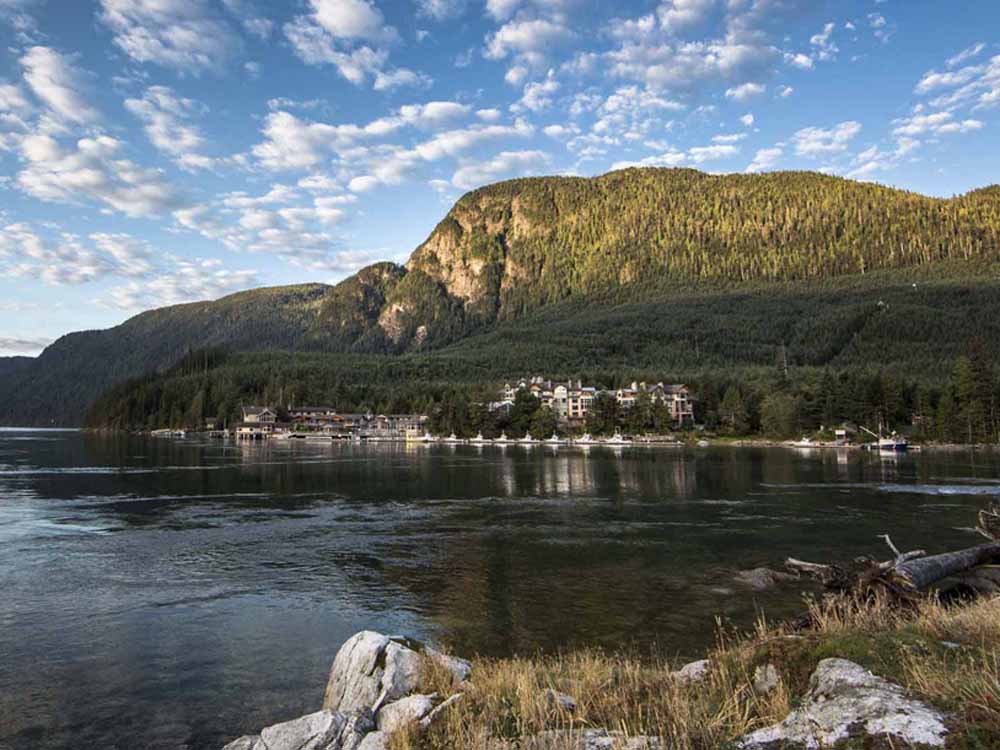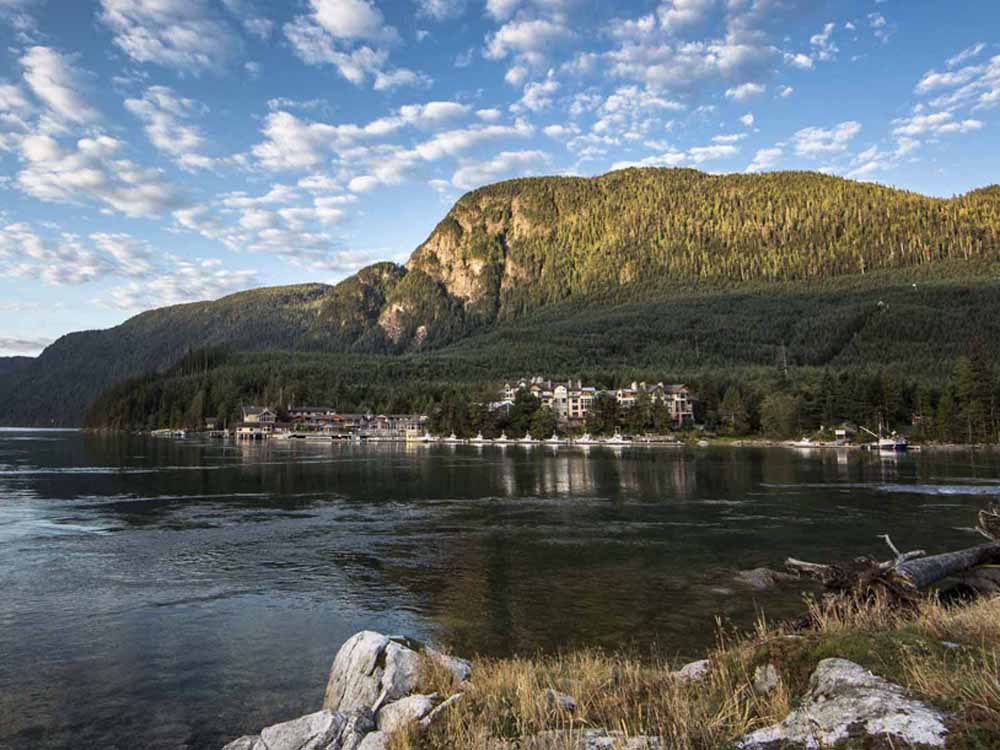 For Bookings and Reservations you can call 604-233-0460 or email [email protected], to contact Island Currents Spa, call 604-272-8251 or email [email protected]
Wickaninnish Inn in Tofino, Vancouver Island, B.C.
Celebrating 25 years on the wild West Coast, located at Chesterman Beach, the Wickaninnish offers an assortment of gorgeous accommodation right on the beach, and a delicious menu with seasonal harvests and local, sustainable ingredients. "Here, a rich heritage lives, an inspired culture thrives, and the primal nature of the surrounding wilderness renders an awareness of living in the now. Whether your idea of an activity is unwinding on the balcony and listening to the waves or getting amongst them, Vancouver Island's west coast is yours to discover. From extreme to extremely laid back, there are activities here for everyone during any season, simply bring your curiosity and sense of adventure." Checkout their website for more information about this unique coastal location!
To book with the Wickaninnish, you can call at 1-250-725-3100 or email to [email protected].
Elmwood Spa on Elm Street, Toronto, Canada
At the historic building on Elm Street in Toronto, Canada, a rich history has been evolving for many years. "As the building evolved and changed ownership from YMCA, to Women's Hotel in 1950, it was the vision of Sherry Brydson, in 1979, to establish a women's club at this historical landmark. In 1982, after full renovation and restoration, we opened our doors to the women of Toronto as The Elmwood Women's Club." Elmwood Spa continues to expand their services and amenities while becoming a leading spa destination for anyone looking for a peaceful, modern treatment with a unique historic twist. They offer a wide variety of treatments including massage, facials, body treatments, manicures, pedicures, beauty services and more! "Our historical exterior combined with modern interior is an interesting juxtaposition, creating an enchanting oasis of understated elegance and serenity." Check out Elmwood's website here!
To book with Elmwood Spa, you can call at 416-977-6751 or email [email protected]