"THALASSO" MEANS OCEAN IN GREEK
Thalassotherapy is the use of Seawater, Seaweeds, Sea Mud and even the marine environment for improved well-being.
SEA THERAPY
IS LIKE GYMNASTICS FOR THE SKIN!
THE PURPOSE OF THALASSOTHERAPY
It's an ancient practice based on the scientific understanding that human plasma and ocean water have similar compositions. In fact, the mineral content of ocean water is less than half of one molecule different than that of human plasma, and thus, the body can absorb these minerals through the skin via osmosis.
Wallace J. Nichols wrote a book called, Blue Mind: The Surprising Science That Shows How Being Near, In, On, or Under Sea Water Can Make You Happier, Healthier and More Connected. Combining cutting-edge neuroscience with compelling personal stories from top athletes, leading scientists, military veterans, and gifted artists, he shows how proximity to water can improve performance, increase calm, diminish anxiety, and increase professional success.
Blue Mind not only illustrates the crucial importance of our connection to water; it provides a vital, paradigm-shifting "blueprint" for a better life on this Blue Marble we call home.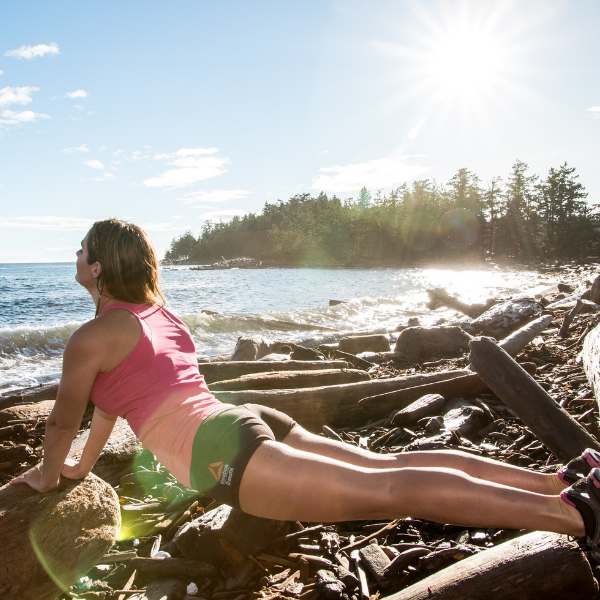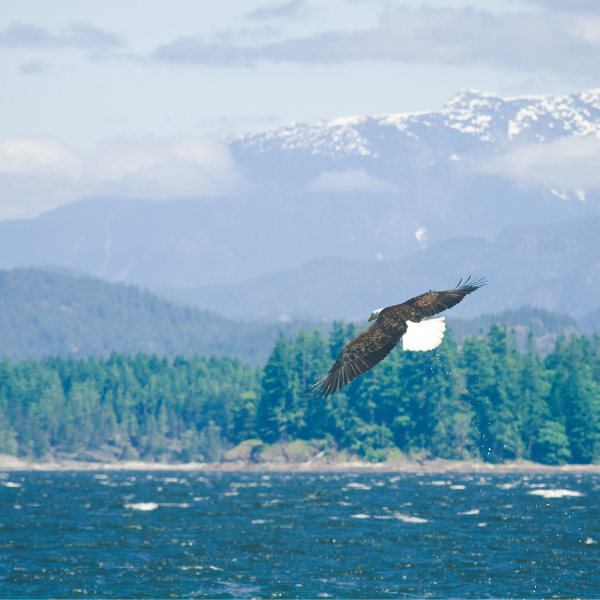 CONNECTING TO THE OCEAN FOR WHOLE BODY WELLNESS
Due to the flowing chemistry between humans and the ocean, the salts help us to maintain balance and improve circulation, which in turn promotes the elimination of toxins. Additionally, seawater has been shown to have anti-inflammatory properties, which can help to reduce joint pain and swelling.
HEALING BENEFITS OF THALASSOTHERAPY
In France, the practice is considered an integral part of the country's healthcare system, and citizens are entitled to a couple of free treatments a year. This support is due to the significant relief that it provides on the country's health system. French coastal spas are known for their use of cutting-edge technology, with facilities such as hydrotherapy pools, massage jets, and underwater treadmills.
A time-tested and scientifically validated way to improve your beauty, and overall well-being. Proven to be effective in treating various ailments, including skin conditions, respiratory problems, stress-related disorders, and musculoskeletal issues. It can also aid in weight loss and improve overall fitness by using the beneficial properties of seawater, seaweed, and other marine elements to stimulate blood circulation, promote relaxation, and provide trace elements and antioxidants to the body.
ALL AILMENTS STEM FROM A MINERAL DEFICIENCY?
The high concentration of minerals and trace elements in seawater and seaweed is commonly believed to have a therapeutic effect on the body, including improving skin health, reducing inflammation, and boosting the immune system. The exposure to negative ions, which are abundant near bodies of water, has also been shown to have a positive effect on mental stability and mood. Additionally, the physical activity involved such as swimming and aquatic exercises, can aid in weight loss and improve overall fitness.
Think of everything you know about the nutritional content of fruits and vegetables, now multiply by 100 and you will be closer to the nutritional content of macro-algae. They offer whole proteins comparable to eggs. The amount of Vitamin C in an orange doesn't even compare to that of sea vegetables.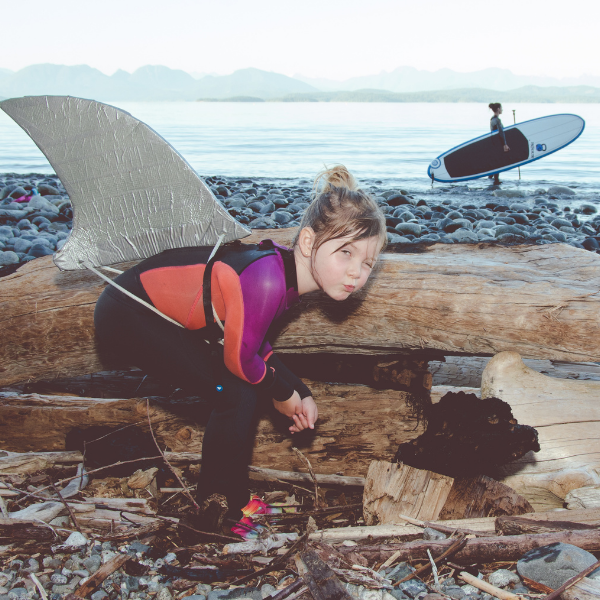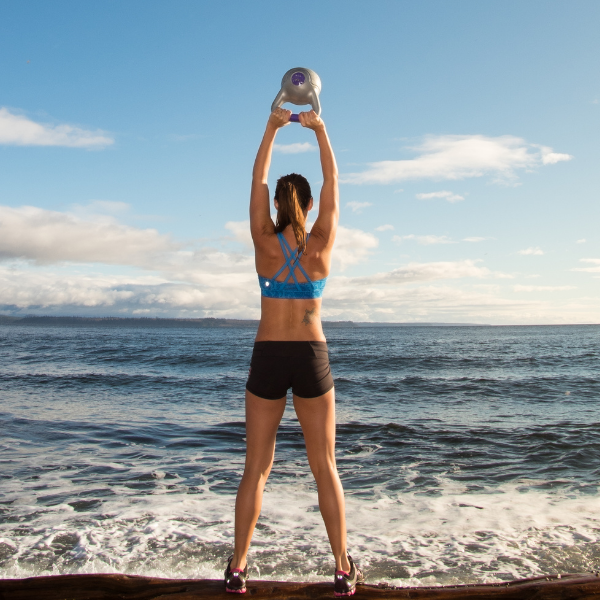 A LONG HISTORY OF BENEFITS WITH SCIENTIFIC BACKING
A powerful and effective way to provide numerous benefits for the body and mind. With its long history and scientific backing, this ancient tradition is a proven way to improve health, beauty, and life span. So, let's take the plunge into the healing power of the ocean and experience the improved wellness!
RECOGNITION AS LEGITIMATE MEDICINE
The French health system's recognition of thalassotherapy as a legitimate medical practice is a testament to its effectiveness and safety. Used in France for decades, French citizens can receive free treatments to help alleviate various health conditions. It is also recognized by the European Union as a form of complementary medicine.
With its rich history, scientific backing, and proven benefits, it's no wonder that the tradition continues to be a popular still this day in age.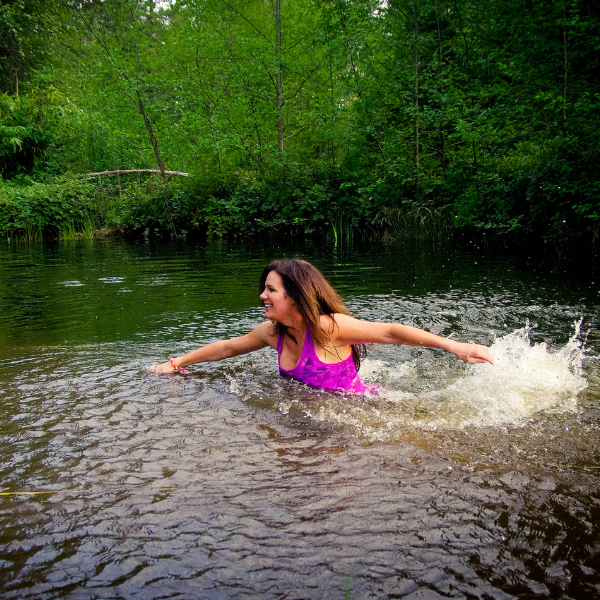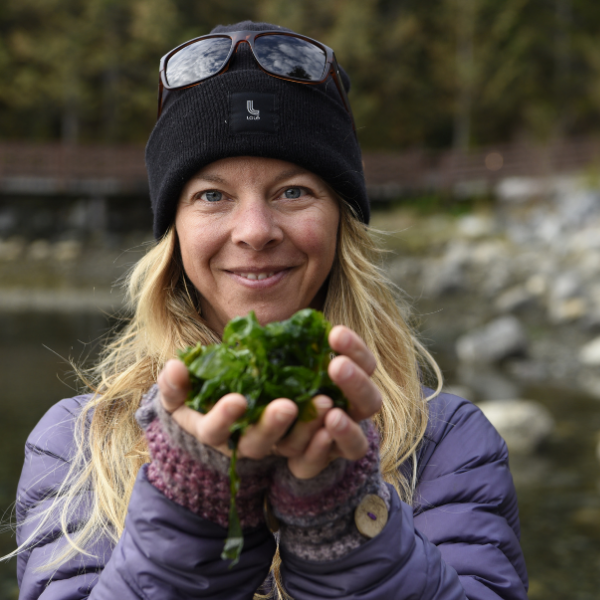 MORE THAN SKIN DEEP SUPPORT
From simple remineralizing soaks to complex regimens involving multiple therapies. Some of the most common protocols include:
Mineralizing Seawater Baths
Soaking in heated seawater for a specific duration to allow the body to absorb minerals and nutrients from the water. Seawater baths can help in reducing stress, promoting relaxation, and improving circulation.
Seaweed Body Wraps
This is a treatment where macro-algae is applied to the body in the form of a wrap. Kelp contains essential unique compounds not found in land plants that are excellent in hydrating and detoxifying the skin, and it can be beneficial in treating cellulite, psoriasis, and eczema.
Hydrotherapy
This involves the use of water jets, underwater massage, and other techniques to stimulate circulation and promote relaxation.
Inhalation Therapy
This is a treatment where seawater is heated and transformed into steam. The steam is inhaled to open the airways, clear nasal congestion, and improve respiratory health.
Massage Therapy
This involves the use of marine-based oils and lotions to perform massages. Massages can help in reducing stress, improving circulation, and alleviating muscle tension.
Mineral Pools
These are pools that contain heated seawater and are equipped with hydrotherapy jets, improving circulation, relieving stress, and reducing inflammation.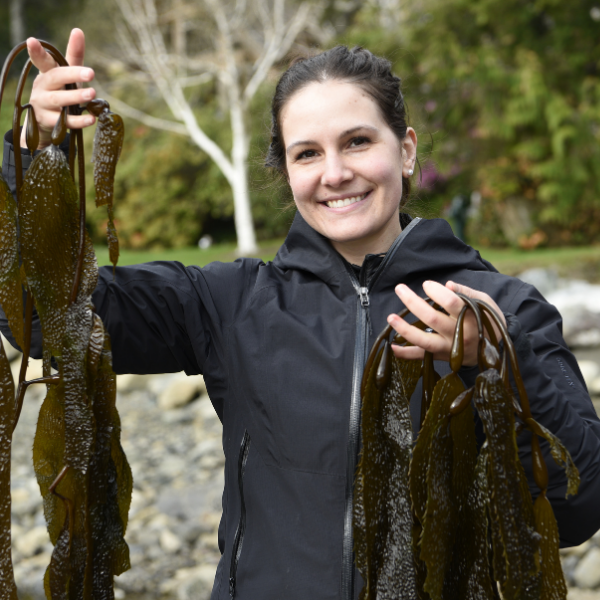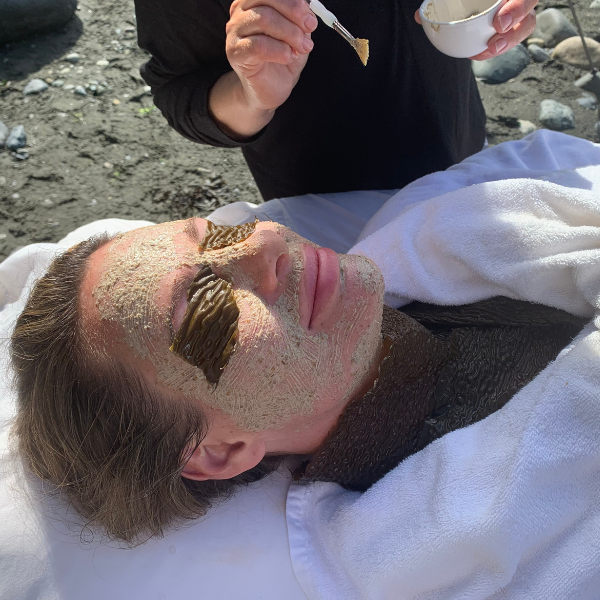 THE SCIENCE BEHIND THALASSO TREATMENTS
It is important to understand the science behind the efficacy of the treatments and their effects on the human body. The following are some of the benefits of thalasso treatments:
Improved Circulation
Seawater contains magnesium, potassium, and calcium, which can help in improving blood circulation. When the body is immersed in seawater, the minerals are absorbed through the skin and stimulate blood flow, delivering more oxygen and nutrients to the body's tissues.
Detoxification
Seawater is a natural detoxifier, and help in flushing toxins out of the body. Body wraps, in particular, are most commonly known for their detoxifying effects. They also reduce the appearance of cellulite by removing excess fluids and improving the lymphatic drainage.
Skin Rejuvenation
can help in improving skin health and rejuvenation. The salt found in sea water aid in deeply hydrating the skin, reducing inflammation, and promoting collagen synthesis, which can lead to a more youthful and radiant appearance.
Parasite Control
Known for its antibacterial and antifungal properties on skin, sea salt water can help against infections and control parasites on the skin.
Amino Acids
Sea vegetables are full of amino acids, vitamins and marine peptides that rejuvenate the dermal layers and strengthen the skin. Kelp is great at locking moisture in the cells but the vital reds are especially helpful to promote hyaluronic acid and collagen production.
Glowing Skin
When the dirt is clear and the clutter is gone, the dermal systems simply work better. When the skin is nourished and healthy is has a smooth, youthful radiant glow.
Thyroid Function
Iodine, which is abundant in ocean water, is essential for healthy thyroid function.
When immersed in ocean water, the minerals are absorbed through the skin and can help in balancing the body's protein and electrolyte levels. This can have a positive effect on various vital bodily functions, including nerve and muscle function.
Given these many benefits, it's no surprise that brands like La Mer and Biotherm, in particular, have built their entire skincare lines around the power of marine extracts, highlighting the proven results that these ingredients can provide for the skin.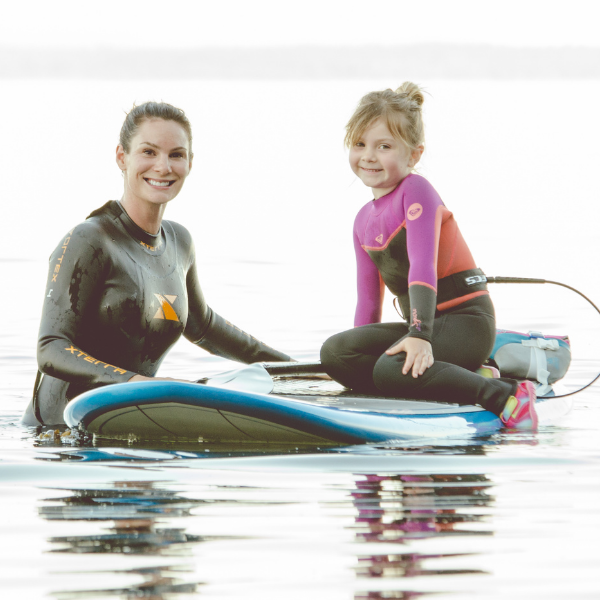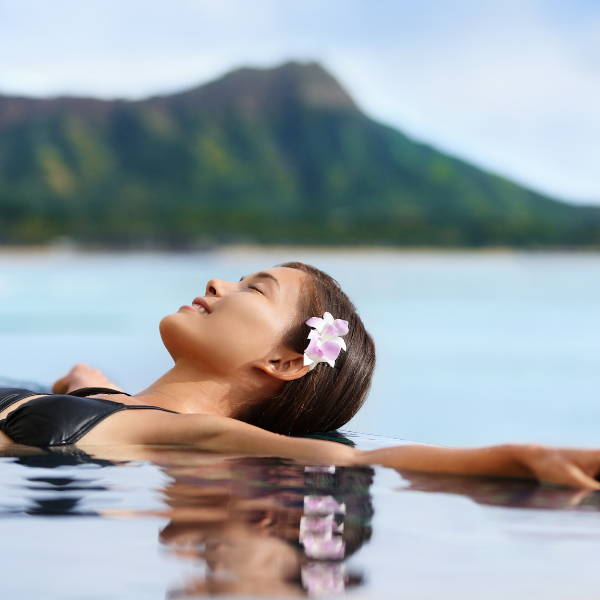 NORTH AMERICA'S BEST SEAWEED SKIN CARE BRAND
As a family business, Seaflora Organic Thalasso Skincare is deeply committed to sustainability and ethical sourcing. "Our business is not just about making profits, but it's about making a positive impact on the environment and the community," said Adam Butcher, co-owner of Seaflora Skincare after winning Best Seaweed Skincare Brand of North America 2023 from LuxLife Magazine's Clean Beauty Awards in the UK.
CANADA'S TOP SPA PARTNER WINNER MULTIPLE TIMES
"We know Seaflora will continue to provide superior service and be an example of the best the Canadian spa and wellness industry has to offer." commented Spa Inc. Magazine.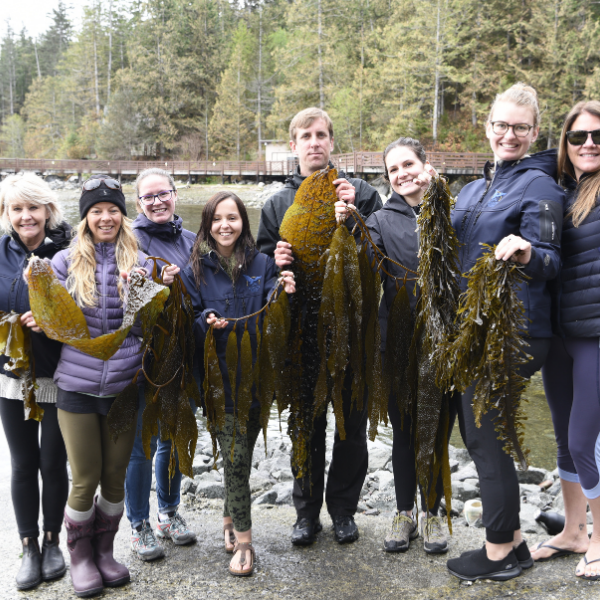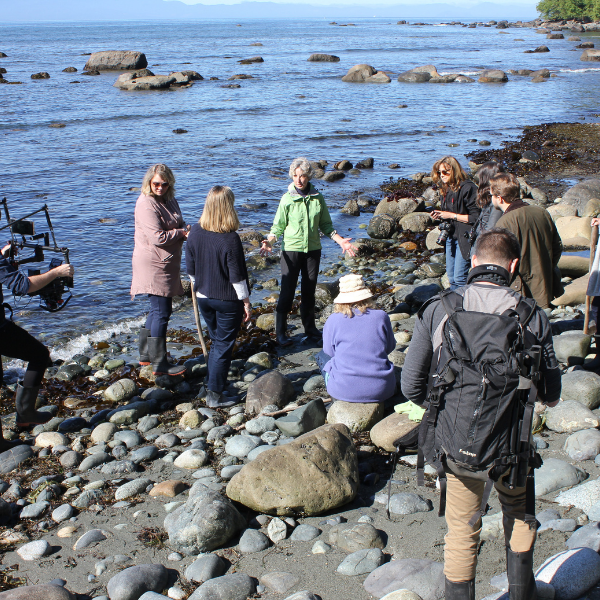 THALASSO SPAS IN CANADA:
Black Rock Oceanfront Resort in Ucluelet, British Columbia offers the best in West Coast Ocean Healing, including clay and algae wraps, hydrotherapy, and sea salt scrubs. The resort is located on the rugged west coast of Vancouver Island and is known for its breathtaking views of the Pacific Ocean.
Pacific Mist Spa – Located at the Kingfisher Oceanside Resort & Spa in Courtenay, British Columbia, this spa offers a range of hydrotherapy.
The Spa at White Oaks – Located in Niagara-on-the-Lake, Ontario, this spa offers algae wraps, saltwater soaks, and hydrotherapy.
Spa St. James at the Ritz Carlton – Located in Montreal, Quebec, this spa offers a range algae wraps, saltwater soaks, and hydrotherapy.
References and Book Recommendations
References:
Quantin, P. (2003). Thalassotherapy: A Natural Cure for Health and Beauty. Inner Traditions/Bear & Co.
Jouvance, D. (2002). Thalassotherapy: The Benefits of the Ocean for Health and Beauty. Universe.
Pierantoni, M. (2012). Thalassotherapy: an updated review. Mediterranean Journal of Nutrition and Metabolism, 5(3), 165-170.
Kim, S. K., & Chojnacka, K. (2019). Marine Algae Extracts: Processes, Bioactive Compounds, and Applications. 2nd ed. Boca Raton: CRC Press.
Oltra, A., & Oltra, M. A. (2008). Thalassotherapy: History, Therapeutic Applications and Risks. Journal of the Royal Society for the Promotion of Health, 128(2), 71-76.
Ozsoy, A., & Başaran-Küçükgergin, C. (2017). Current Perspectives on Health Benefits of Mediterranean Seafoods and Products. In: Impacts of Mediterranean Diet on Aging (pp. 247-274). Academic Press.
Book recommendations:
Quantin, P. (2003). Thalassotherapy: A Natural Cure for Health and Beauty. Inner Traditions/Bear & Co.
Jouvance, D. (2002). Thalassotherapy: The Benefits of the Ocean for Health and Beauty. Universe.
Church, M. (2007). Seaweed: A User's Guide. University of California Press.
D'Adamo, P. (2001). Eat Right 4 Your Type: The Individualized Diet Solution to Staying Healthy, Living Longer & Achieving Your Ideal Weight. Berkley Books.
"Thalassotherapy: Healing with Seawater" by Marie-Emilie Fourneaux (2019)
"Seaweeds: Edible, Available, and Sustainable" by Ole G. Mouritsen (2013)
"The Healing Power of Seaweed and Seawater" by Maria Isabel Esteruelas (2002)
"The Book of Water: Thalassotherapy and Hydromassage" by Anne Bancroft (2001)
"The Sea: A Celebration of Shorelines, Beaches and Oceans" by Isobel Carlson (2006)
"Thalassotherapy: A Natural Cure for Health and Beauty" by Patrick Quantin
"Thalassotherapy: The Benefits of the Ocean for Health and Beauty" by Daniel Jouvance. These books offer a comprehensive understanding of thalassotherapy and the benefits it provides for health and wellness.