December 2, 2020
West Coast Canadian Thalassotherapy
Seaflora's vision is to bring you outstanding ocean authentic experiences to benefit your health and wellness – from the West Coast sea to your skin!
Seaflora, means seaweed. We are a licensed family owned business that hand-harvests 8 different species of seaweed on the West Coast of Vancouver Island! Growing seaweed on a rope in polluted water is not what we are about. We are advocating for the ecological preservation of our environment and utilizing the environments' health benefits. Temperate rainforest plants are full of medicine that help heal us and sustain us physically through food and shelter. Why should the oceans, which are less than a molecule in difference of the human plasma, be any different?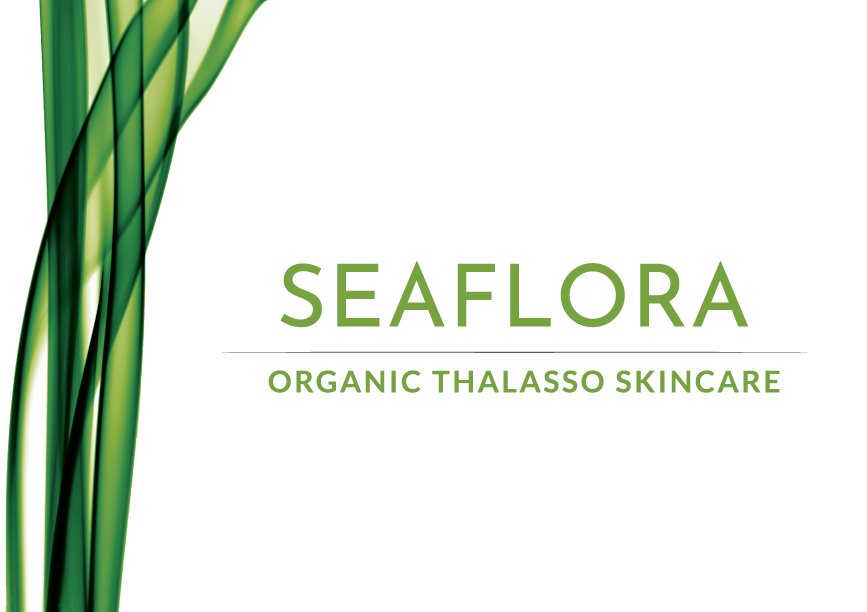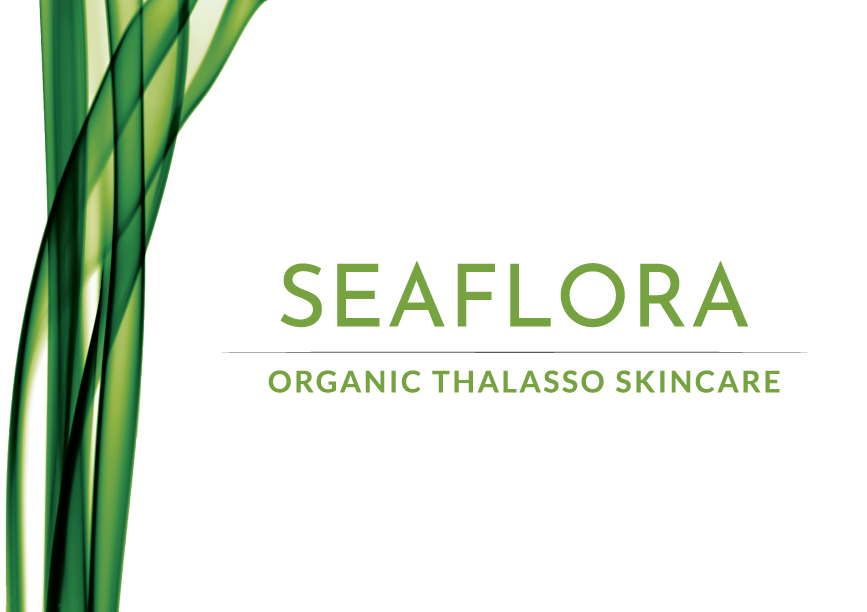 What is Thalassotherapy?
Concept, Uses and Definition
Sea Therapy – is the notion, of going to the ocean for good health. Thalassotherapy, although not very well known, is the traditional preventative therapy that sits at the heart of the history of medicine and modern spa techniques. Officially emerging in 1867, evidence has shown thalassotherapy was practised by the ancient Egyptians.
Ocean water and human plasma – are very similar in terms of mineral content. Did you know that white blood cells can live in ocean water and function normally for up to four weeks? This is because every cell in our bodies is continuously bathed in a substance only one molecule different from sea water. When you take a thalassotherapy bath, osmosis permeates, and brings the body back into chemical balance internally. 
Mass osmosis
Infuses malnourished and dehydrated dermal layers with a cornucopia of essential minerals and nutrients. This action flushes toxins from the system. This stimulates cellular activity and resets molecular longevity pathways to promote a healthy, graceful aging process. Thalassotherapy is a traditional, preventive therapy that emphasizes self-preservation treatments and curative holistic approaches.
Thalassotherapy
This treatment is defined by the therapeutic use of seawater, sea salt, seaweeds, sea mud and even the marine climate to promote health, wellness, and beauty. Seaflora uses our West Coast environment and elements of thalassotherapy to bring you a whole, healthy skincare option! The first references to the curative uses of sea water came from ancient Romans in the fifth century B.C.E. In the following centuries, they built many curative facilities. In other words, spas, situated on coastlines! "Thalasso" means "Sea" in Greek. Thalassotherapy treatments are applied in various forms. They can be applied as baths of warmed sea water to help promote osmosis. They can also be the application of marine mud or seaweed paste, or even the inhalation of ocean mist! The principle is that repeated immersion in warm sea water, ocean mud, and superfood, protein-rich algae helps restore the body's natural chemical balance.
When immersed in warm seawater the body absorbs the minerals it needs because of osmosis. These minerals include trace elements of magnesium, potassium, calcium, sodium, and iodide that are absorbed through the dermal layers. Each treatment has different effects. These include treatments for pain relief, slimming and toning, detoxifying, and relief of skin conditions like acne and eczema.
Organic Thalasso Skincare on the West Coast
The pristine West Coast of Vancouver Island, British Columbia, is where Seaflora takes its roots. It is one of the purest, most untouched outer coast lines on earth! Straight from the Salish Sea, seaweeds, sea mud and sea salts are sustainably hand harvested and minimally processed. We are licensed to harvest from Sooke to Port Renfrew. On Vancouver Island alone, as of February 2020, there are 1,034 protected units in the system. This includes 644 provincial parks, 2 recreation areas, 156 conservancies, 84 protected areas, and 148 ecological reserves. All Seaflora products are formulated and handcrafted in small batches in Sooke, British Columbia, Canada. 
Skin is your biggest organ, taking care of it is just as important of taking care of any other organ. Did you know that you absorb up to 60% of what you apply topically, into the bloodstream? Seaflora Organic Thalasso Skincare feeds your skin seaweed superfood, feeding your health and beauty! Our ingredients are indigenous, non-toxic and not tested on animals.
What are the benefits of using Seaflora?
Think of thalassotherapy as dermal gymnastics! Different treatments have different effects. These effects include pain relief, slimming and toning, detoxifying and relief of skin conditions like acne and eczema.
Detoxifying
Seaweeds are antiviral, antibacterial, hypo-allergenic, pH balancing, and deeply detoxifying. Mass osmosis infuses malnourished and dehydrated dermal layers with a cornucopia of essential minerals and nutrients. This action flushes toxins from the system. This will stimulate cellular activity and reset molecular longevity pathways to promote a healthy, graceful ageing process.
Balances pH
One of the reasons so many people have combination skin, or acne is simply pH imbalance. One of the 8 seaweeds Seaflora uses is Nereocystis. This antioxidant rich kelp, has exceptional rebalancing, moisturizing, anti-aging and cellulite reducing effects on the skin.
Evacuate Lymph Residue
Complimented with Seaflora products are lymphatic drainage massages. Popular today, and marketed as a way of encouraging the movement the lymphatic fluids to remove waste and toxins from the body tissue and is essential to achieving optimal health. Seaweeds are exceptional at stimulating circulation of lymph fluid. They help speed up the removal of wastes and toxins from a sluggish lymphatic system.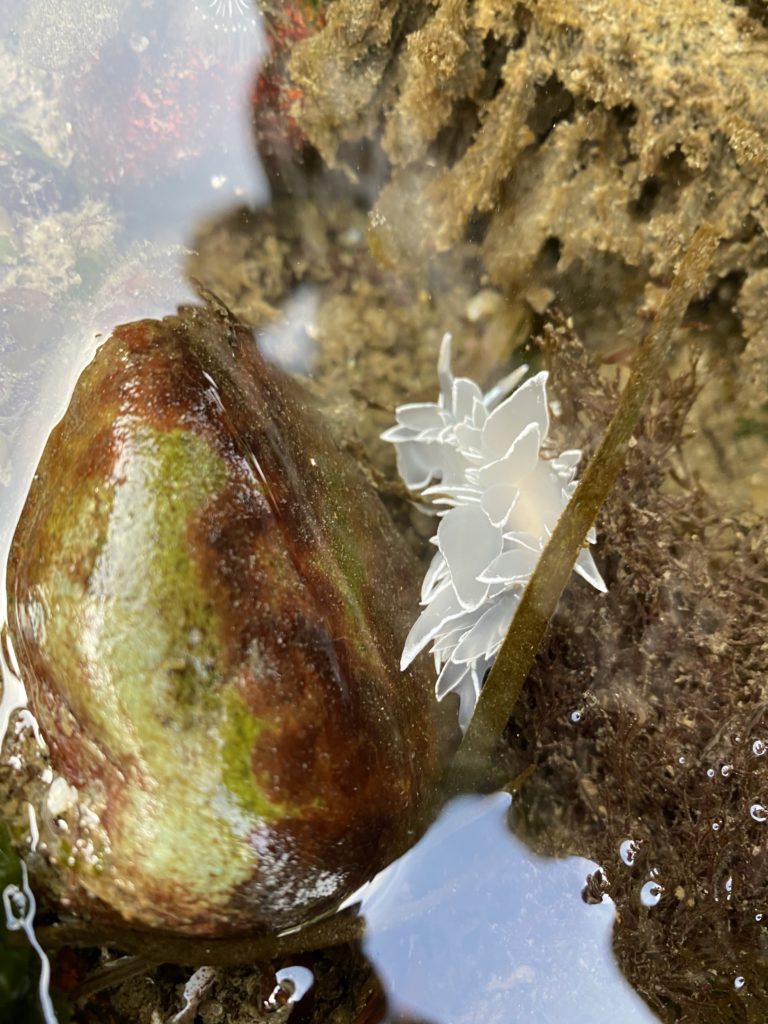 Enzymatic Suppression
A scientific discovery, Seabright™ Moisturizer uses a unique bioactives in seaweed. Seabright Kelp Complex, suppresses the enzyme Tyrosinase, which is responsible for hyperpigmentation. This is the enzyme responsible for melanin. The effects of this scientific discovery result in the reduction of melanin by 71%. As an added benefit, it also helps prevent hyperpigmentation in the future.
Flush Cellular Toxins
All Seaflora products do this! Adding wild, organic seaweed and unrefined sea salt to your bath will help your body flush toxins. Using skin care products that are 50% or more raw, organic seaweed will draw out the impurities in your skin, and nourish with readily bioavailable superfood. This will leave you head-to-toe with healthy, vibrant, youthful skin!
Encourage Cell Turnover
Hand-harvested sea mud and clay granules are perfectly sphered by the ebb and flow of the ocean. From the ocean and flushed back to the ocean, our exfoliating agent is healthy for humans and the environment. As your largest organ, exfoliating the skin is also one of the best was to evacuate toxins from the body. Exfoliating accelerates the cell turnover process, and helps with dry skin, which is often dehydrated. This helps even out skin tone and brings up new healthy youthful cells that almost glow!
Bioavailability
Seaweeds are an ancient plant that to do not have a root system. They absorb nutrients from the ocean water in their ionic form making them the most highly mineralized plant on Earth. Utilizing their simple cell structure, we can also absorb these nutrients in their ionic form. This absorption takes place through the dermal layers and into the blood stream. Due to the high seaweed and slight ocean water content, the bio availability is extremely high. Seaweed are a readily bioavailable superfood, meaning that the nutrients can permeate the layers of our skin quickly as they are in ionic form.
Did you know, seaweed alginate acts as a delivery system? If you look at any transdermal patches, for hormones, or prescription drugs, nicotine patch etc. They use a thin layer of alginate (seaweed), to deliver the drug through the dermal layers into the blood stream! Therefore, we don't need a synthetic chemical to open up the skin mantle or act as a delivery system. All of our products have seaweed in them!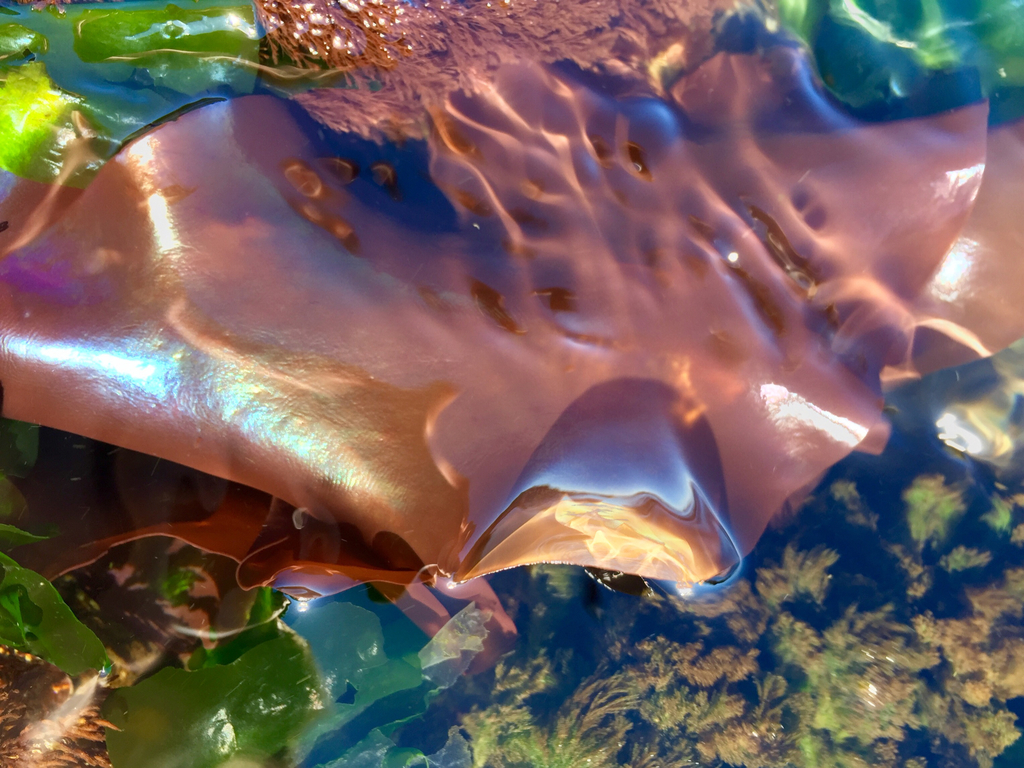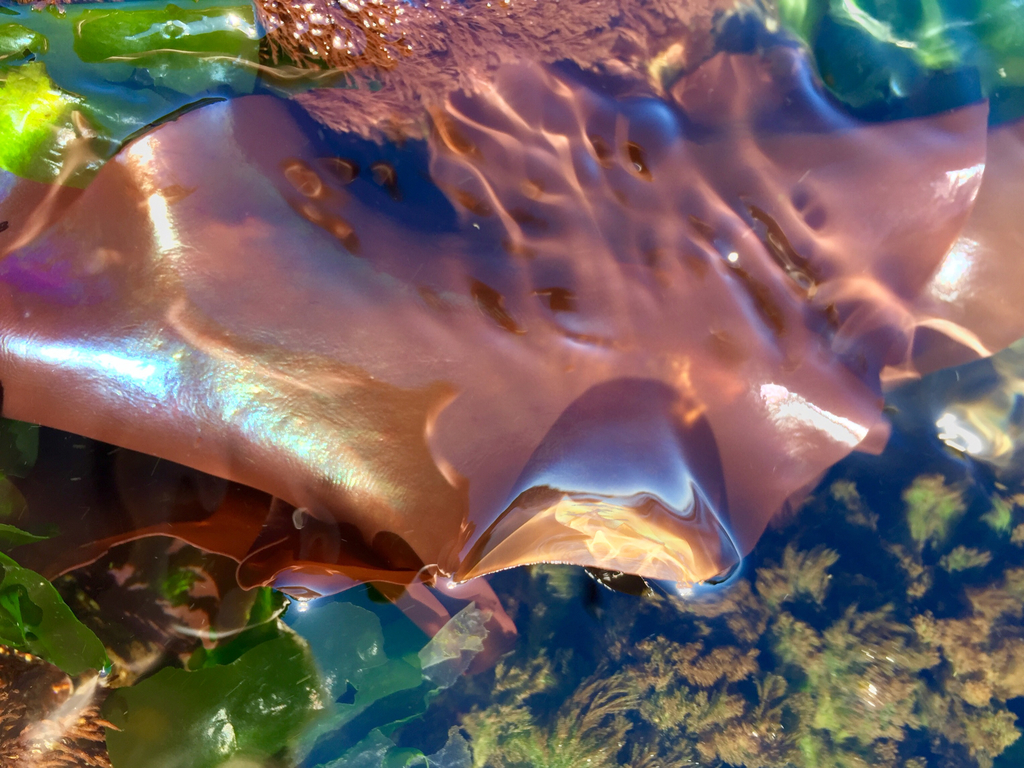 Seaflora is a family owned business!
As a second generation family business on the West Coast of Canada, supporting our communities and environment is an essential part of what we do. We have proudly donated to the David Suzuki Foundation, Living Oceans Society, C.A.R.E. Canada, John Muir Elementary School, The Sooke Fine Arts Society, the Salmon Restoration Project, Sooke Forums and the Rotary Club of Sooke.  As of 2020 we have committed to monthly donations to Sooke Salmon Restoration, Georgia Straight Alliance, and the Ancient Forest Alliance.
Ecological preservation and sustainability of our beautiful West Coast is at the core of Seaflora. Did you know that Diane Bernard is the CEO of the local district for the Green Party of Canada? She has worked tirelessly in our community for 40+ years to protect the lands, keep the oceans clean, keep the tankers out, preserve our ancient forests… And now that she's retired it's in our hands. Every Seaflora purchase helps! 
Fun Fact!
We have never paid an influencer. Seems to us that we were Green before it was cool! We have found many BEAUTIFUL people who want to advocate for Seaflora because they believe in the products. Whether it is from personal use, or just knowing what we are all about and wanting to be apart of that, the only influencers you will see are ones that have tried or already use our products and wanted to promote them. We think this is a holistic approach to marketing that's just as authentic as the brand, and the people behind it.