August 23, 2022
Natural Face Masques – All You Need To Know
Natural face masques work by driving ingredients deeper into the skin, infusing your pores and allowing the skin to soak up more of the nutrient rich masque. They do this without some of the potentially harmful ingredients found in other face masques. Cleansing, toning and exfoliating help to detoxify and lift dirt and excess oil before applying a masque. Taking the time to perform these steps also opens the skin barrier and cleanses the pores, preparing the skin for the masque's application.
We suggest you add a masque into your skincare routine 1-2x a week. This can greatly benefit your skin and show results in several ways:
Improve Skin Texture
Hydrate and Moisturize the Skin
Refine Pores
Minimize and Decrease the Appearance of Fine Lines and Wrinkles
Absorb Excess Oil and Dirt
Decongest Clogged Pores
Brighten Dark Spots and Hyperpigmentation
Soothe Sunburnt Skin
Enhance Skin Elasticity
Help Detoxify and Clear Acneic Skin
Although a lot of natural masques on the market today claim to include exotic ingredients, a lot of the time, these fancy exotic masques contain fragrance, dyes and parabens, which will all wreak havoc on your skin. Its important to do your research. Keep reading to find out how to identify the toxic ingredients in your skincare!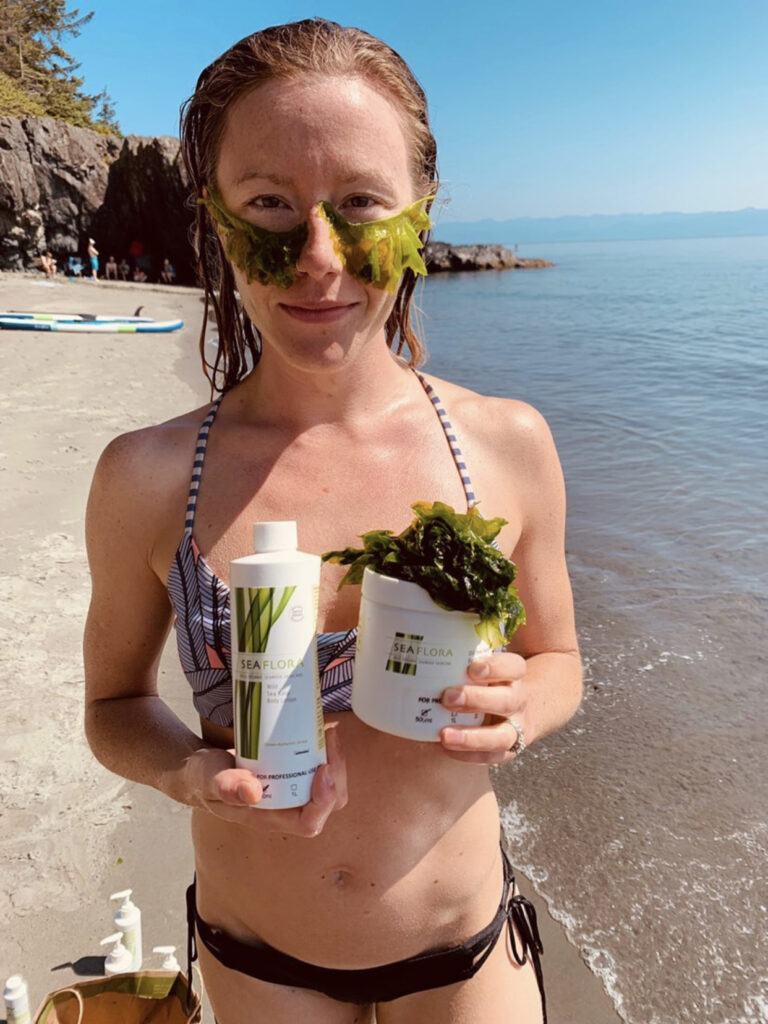 What is the difference between a thin/thick face masque?
There are many different types of masques with a range of benefits. Cream, Gel, Clay, and exfoliating masques, to name a few. At the end of the day, the difference between these types of masques comes down to ingredients. Other than exfoliating masques that can help promote circulation and cleanse the skin of dead skin cells, the ingredients are what will ultimately benefit your skin.
The most notable difference between these types of natural masques are the variable textures. Cream facial masques can feel like the texture of a thick moisturizer, while Gel masques can have the consistency of a jam or jelly. Clay masques are smooth in texture while clay has absorbent, exfoliating and astringent properties, fighting the causes of acne as well as treating ongoing symptoms like excess oil and inflammation. Exfoliating masques do double duty. Exfoliating with circular motions as you apply the masque with your fingertips, and then leaving it in contact with the skin for 5-10 minutes gives time for the benefits of the ingredients to soak deep into the skin while the exfoliation helps clear pores and induce microcirculation.
So, which Masques are best for what?
Seaflora Skincare has an assortment of resources for this! On our website, it is possible to search by Series, Product Type, Skin Concern or Skin Type. We also have more than a few Blogs that explain 7 Ways Seaweed Helps in Skin Repair and Which Seaflora Masque is Right for You.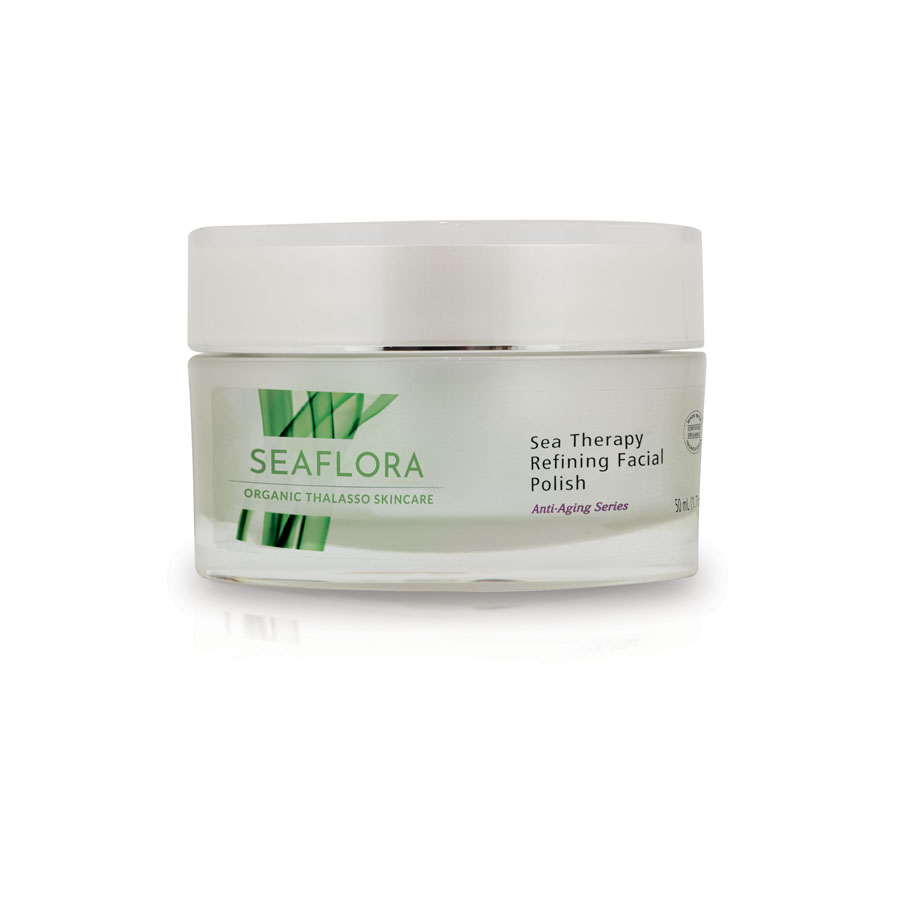 So what should you look for when picking out a natural face mask?
"There are a lot of (facial) masks out there that aren't as fun and exciting, but can still have a nice effect on your skin," says Dr. Khetarpal, dermatologist, MD. "But it's important to read the label and know the ingredients before putting it on your face." Below is a list of non-toxic ingredients that will benefit your facials, according to your skin type.
Gracefully Aging Skin: Soluble Collagen, Coenzyme Q-10 (CoQ10)
Fine lines: anti-oxidants like vitamin C, vitamin E and resveratrol
Acne & blemishes: Acetic Acid, MCT Oil (contains fatty acids that fight bacterial growth)
Dry skin: Cetyl alcohol, Vitamin E and Hyaluronic acid.
Rosacea: Ascorbic acid (Vitamin C), Ascorbyl palmitate (Vitamin C ester), Caprylic/capric triglyceride (MCT Oil).
Dark Spots/Circles & Hyperpigmentation: Hyaluronic Acid, Hydroxy Resveratrol, Coenzyme Q10 and Malic Acid
Oily skin: Caprylic/capric triglyceride (MCT Oil).
What about fillers in Natural Masques?
First, what are fillers? By definition, a "filler" is any ingredient used to create bulk, texture or lubrication in a skincare formulation. In most productions, fillers are not needed or helpful for your skin. They are used to dilute the product and therefor, you see very little — or even no result.
Seaflora prides themselves on the fact that we only include products that benefit and have a positive effect on the skin. Our natural face masques and other products use raw, hand harvested seaweed that makes up 50% or more of our products. You can read our Blog on West Coast Canadian Thalassotherapy to learn more about our clean beauty practices!
How can I make sure all my skincare is natural?
Natural face masques are just the beginning! An amazing resource to gain awareness of your skincare products' toxicity is EWG's Skin Deep. You can search by brand, ingredient or product and it will show the level of toxicity of that product/ingredient and give you some more information on it.