September 6, 2022
Everything You Need to Know About Vitamins, Minerals and Seaweed!
I don't know about you, but I find that navigating through the vitamin aisle at the grocery store or pharmacy can be super confusing. From multivitamins to mineral supplements and fish oils, figuring out which products your body needs can be challenging. So, in this blog, we'll scratch the surface on the topic of vitamins, minerals, and, of course, seaweed!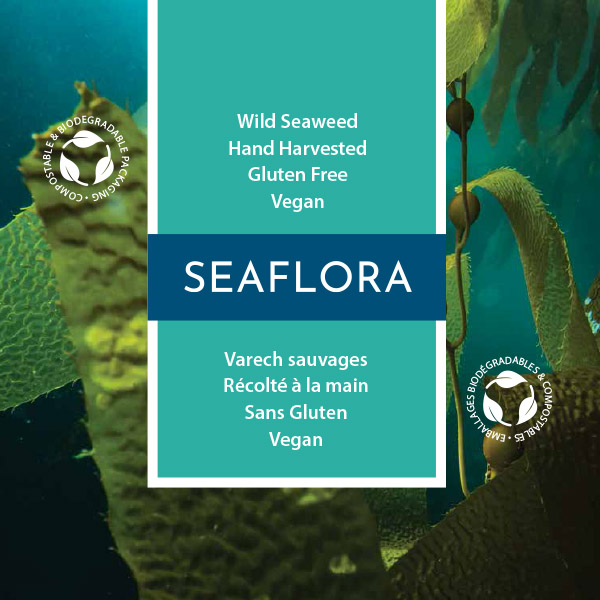 Seaweed – What is it Good For?
There are so many reasons! But, to keep it simple, we will discuss the top three: history, bioavailability, and sustainability.
History: Many cultures use seaweed for everything from thalassotherapy treatments to food and preventative medicine. Though algae and their compounds are helpful in skincare, they are also used to make biodegradable plastics, non-toxic paints, and fertilizers.
Bioavailability: With all these versatile uses, why is seaweed one of the best things you can put in and on your body? Bioavailability, baby! Seaweed contains a compound called alginate. (When picking up seaweed on the beach, alginate is the gooey stuff that covers it). Alginate allows the seaweed to soak up nutrients from the ocean and stay hydrated when exposed to the sun. When applied to your body, alginate carries nutrients past the top dermal layers of your skin and directly into the bloodstream. Additionally, eating seaweed is an excellent way for your body to absorb the benefits of this superfood.
Unique Lifestyle: With many mainstream skincare products containing environmentally harmful ingredients, more and more consumers seek companies offering a sustainable and planet-friendly alternative. Utilizing the benefits of seaweed allows our customers to take in their daily recommended vitamins and minerals in a way that compliments an Earth-friendly Westcoast lifestyle.
Vitamins, Minerals, and Seaweed Safety
Seaflora products are safe enough to eat (though they don't taste great). Why is that important? Well, algae absorb everything from their environment. For example, it will carry that pollution into your body if grown in unclean water. Knowing this fact, Seaflora harvests wild, clean, local seaweed by hand to offer our customers the purest, most organic product on the market today. All Seaflora seaweed is gathered from the Salish Sea, not even 5km from our production facilities. We add no fillers or chemicals to our formulations, resulting in a clean product that contains only what your skin needs and loves!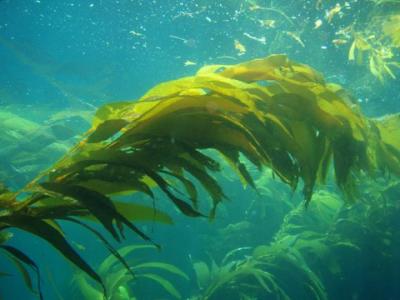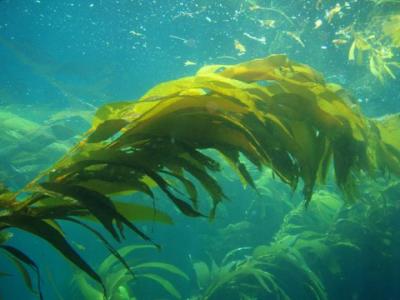 The Salish Sea, the beautiful harvesting grounds of Seaflora Organic Skincare, is part of the traditional territories of the Coast Salish, Pacheedaht, and T'Sou-ke First Nations. It is one of the freshest and healthiest oceans in the world, with rich forests of kelp abundant for harvest. Algae has a unique lifestyle that allows it to absorb over 50 different minerals from its oceanic environment, which are essential to human health. They are also one of the only vegetable sources of B-12 and contain high amounts of potassium, iron, calcium, iodine, and magnesium. Seaweed's natural vitamins and minerals are crucial to human health.
Okay, but which of Seaweed's vitamins and minerals do you really need?
Seaweed is full of vitamins and minerals important for leading a healthy and youthful lifestyle. But, what nutrients do our bodies need most?
Here Are the Top 5:
Vitamin D – Brown Kelps are the only vegetable source of Vitamin D!
Magnesium & Calcium – Magnesium and calcium have been shown to prevent osteoporosis when blended with Vitamin D.
Seaweed has these minerals in Ionic form, meaning the body can easily absorb them.
Iron – Seaweed is a fantastic source of iron. Hemoglobin uses iron to supply your lungs and blood with the oxygen they need.
Vitamin B-12 – This helps form DNA proteins and red blood cells.
Seaweed's health benefits are truly amazing. Adding a touch of dried seaweeds just once a week can help enhance your health. Applying seaweed to your skin can aid the healing of scars, burns, skin irritations, bug bites, rosacea, hyperpigmentation, and more!
How to Eat for Ultimate Nutrient Absorption
"Non-heme iron" (plant-based iron, like from seaweed) gets a significant boost from Vitamin C!
The good news…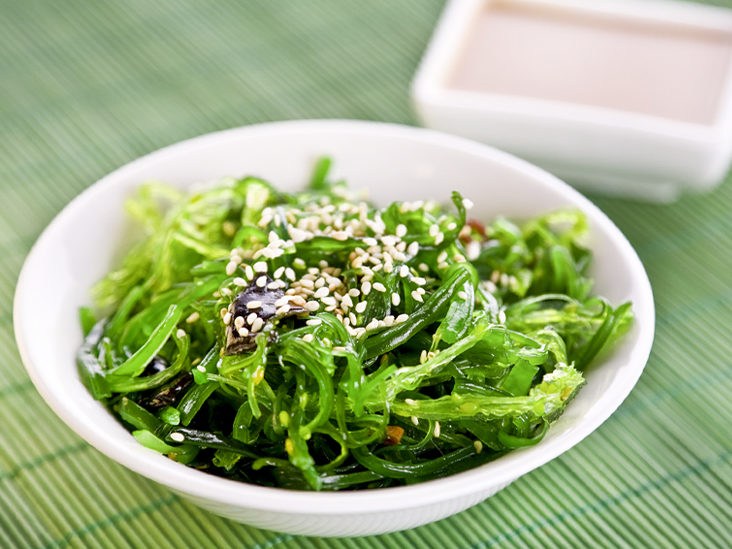 Seaweed has lots of both!
Another combo found naturally in algae is Vitamin D and Calcium. Vitamin D attracts more calcium and helps the body absorb it better. Additionally, Seaweeds like Nori (a red seaweed, also called Pyropia) contain essential amino acids that are key for building proteins, hormones, and neurotransmitters.
Seaweed offers the perfect combo of vitamins and minerals to boost nutrient absorption!