September 21, 2022
How to Find the Best Eye Care Product
Eyes are the windows to the soul, but also one of the first places we notice aging. From fine lines and wrinkles to dark circles and puffiness, we could all use a bit of treatment to brighten our most radiant features!
In this blog, we'll be covering how to find the best eye care product for you. We'll also discuss what products to look for for the best anti-aging and brightening results and why seaweed gives a dose of them all!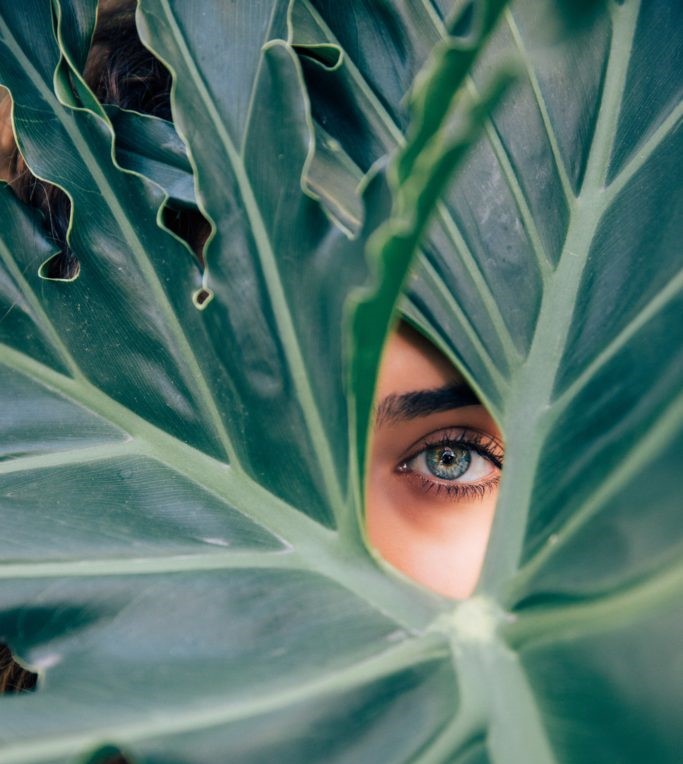 Anti-aging Ingredients for the Best Eye Care Product
Eye creams contain many different ingredients varying from product to product. But, there are just a few ingredients all skin types need to keep a radiant, youthful appearance. Check out the list below to see if your eye cream can keep you aging gracefully.
Glycerin –
Did you know seaweed actually contains it's own glycerin? Some have started extracting glycerin from seaweeds like Nori (Pyropia) and Laminaria! Glycerin acts as a humectant, which means it allows the skin to retain moisture. This stops the skin under the eyes from feeling dry or tight. It's also an emollient which helps make the skin soft and supple.
Sodium Hyaluronate –
Seaweed contains natural amino acids. These help build anti-aging fighters like Sodium hyaluronate (or hyaluronic acid). Hyaluronic acid can hold up to 1000x it's weight in water! It also helps allow the skin to naturally retain moisture, keeping the skin hydrated.
Ceramides –
Fats or Lipids that make up about 30-40% of your epidermis (outer skin layer). They help your skin retain water and aid in preventing germs from entering the body.
Butters and Oils –
Shae butters and natural coconut oils also aid in providing moisture and healing components to the skin.
Vitamins –
All vitamins are linked to one another. For example, Vitamin A helps Vitamin E absorb more easily, while Vitamin D and Magnesium also work together to increase absorption. Furthermore, seaweed contains vitamins A, C, E and K, as well as folate, zinc, sodium, calcium and magnesium. This means these vitamins and minerals will work together to create the best chances for absorption possible. Also, it's one of the best plant-like sources of iron! Not only does eating seaweed give you access to the benefits of these vitamins and minerals, but they also come in a bioavailable form. This means, when applied topically, they will still reach the bloodstream. This is all thanks to a small component called alginate. Alginate allows the transfer of larger molecules through our selective skin barriers, it's even used in things like nicotine patches for this reason.
Peptides –
Retinol –
Retinol can irritate some skin types. If you've found this is you, welcome to the natural retinol: seaweed. Seaweed promotes cell turnover and helps the skin retain moisture. So, it can help to naturally smooth fine lines and wrinkles without chemical aid.
Fatty acids –
According to The National Library of Medicine, "Seaweeds are rich in bioactive compounds that could be exploited as functional ingredients for cosmetic applications". Furthermore, seaweed contains essential fatty acids that are important for maintaining a healthy skin barrier. They are also rich in alginic acid, a fatty acid that helps lock moisture into the skin.
Triglycerides –
In skincare, triglycerides help smooth the skin. thy also work as an antioxidant. And, as you know, seaweed is full of antioxidants! Seaweed naturally helps improve cell turnover and promote healing which relieves rough or dry skin, creating a soft and luminous appearance.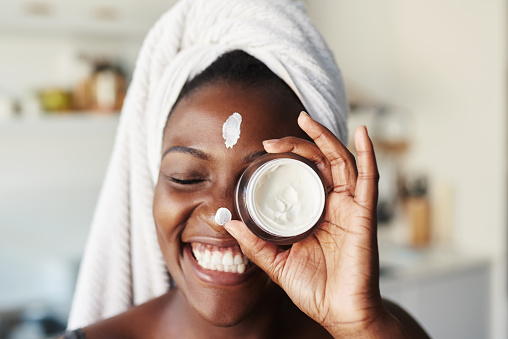 What Else to Look for in an Eye Cream
There are a few key tips we have to make sure your eye cream is doing the most it can do for you. So keep reading to learn more!
Keep It Natural – Avoid Fragrance or Perfume in any creams, but especially ones for the eyes. We know you love the smelly creams, but the eyes are scent-sitive (I know, I'm so punny!). We believe any creams applied around the eyes or mouth should be safe enough to eat. That's why we are registered as a bakery after all. All our products use food grade ingredients. So, technically, you could eat them, although we don't guarantee the taste!
Keep It Real – Even the greatest eye cream won't cure aging. But a good one will diminish fine lines and wrinkles, dark circles, puffiness, smooth and brighten the skin.
Try Eye Gels – Many enjoy an eye cream for day and night. For most skin types, an eye gel might actually be the best and most versatile option! Gels are lightweight, they provide hydration and relief from puffiness, and work well under makeup. For night, try finding a rich, buttery cream that works like an eye masque to deliver nutrients while you sleep.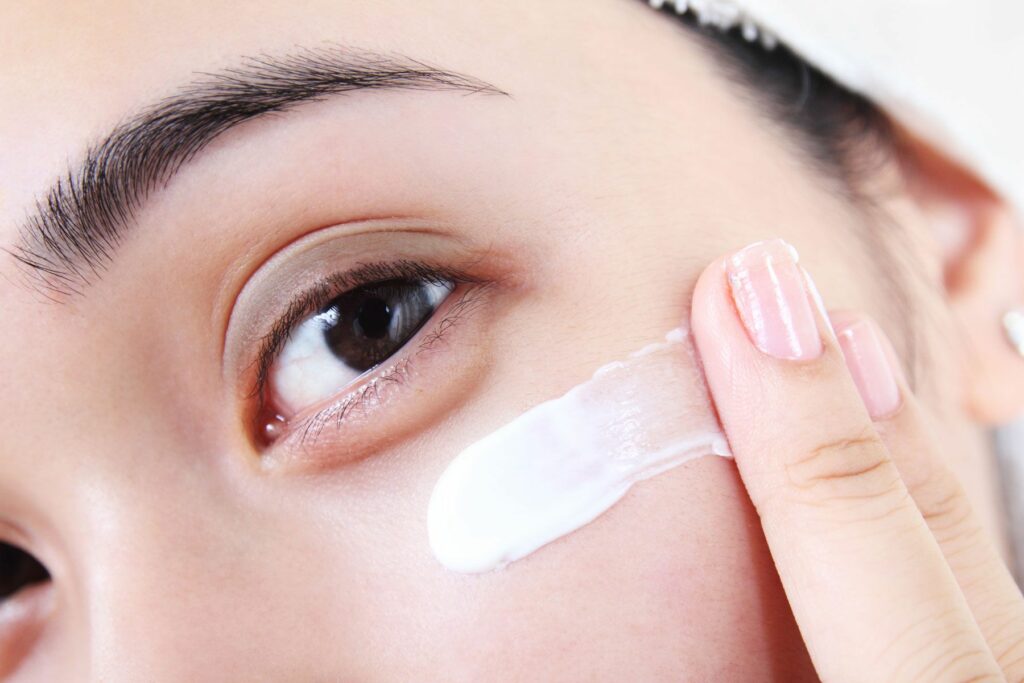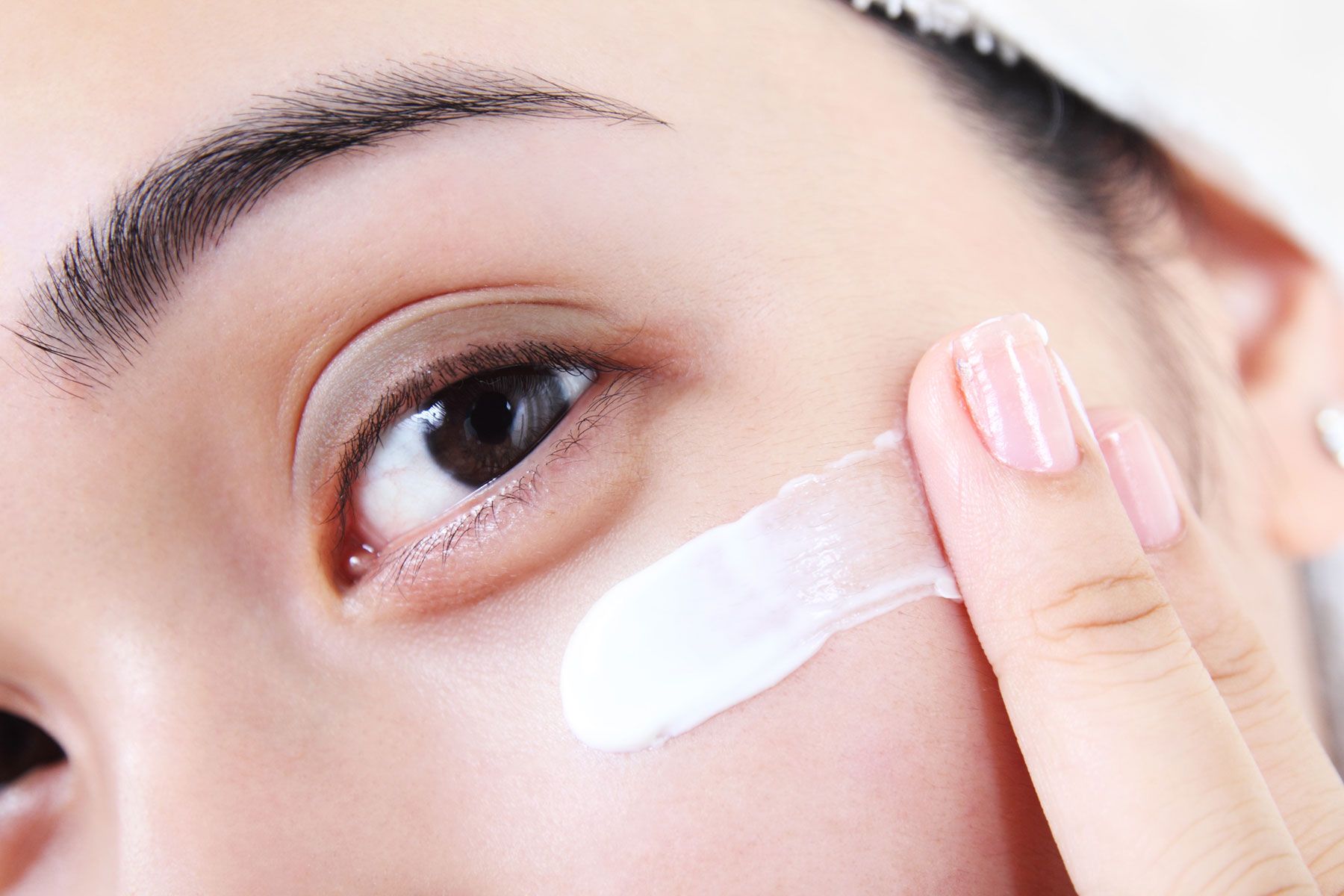 Not everyone needs an eye cream. For some, a good serum or moisturizer will do the trick. If you notice drier skin, less firmness or excessive dark circles, this is when the eye area may need a more luxurious treatment! If you're just looking for a self-pampering spa day to enhance and brighten the eye area, you can also try our Seaweed Eye Masques cut from whole, wild seaweed. Reconstitute them with one of our moisturizers, serums, eye products or just some warm water, relax and enjoy.
The best eye care products tailored to your needs is just a click away!