April 8, 2021
Top 5 Reasons you Should Consider a Seaweed Based Skincare Product
Seaweed is amazing! Seaweed based skincare offers a sustainable and organic option to treat any number of skin troubles. Using unrefined, raw, hand-harvested seaweed in your daily routine has been proven to help in skin repair. Using elements of thalassotherapy, Seaflora has harnessed the powers of seaweed to create a holistic treatment for anything from hyperpigmentation to treating acne and signs of aging. There are so many reasons to add raw seaweed products into your daily routine… read on to learn our top 5 reasons we believe Seaflora is right for you!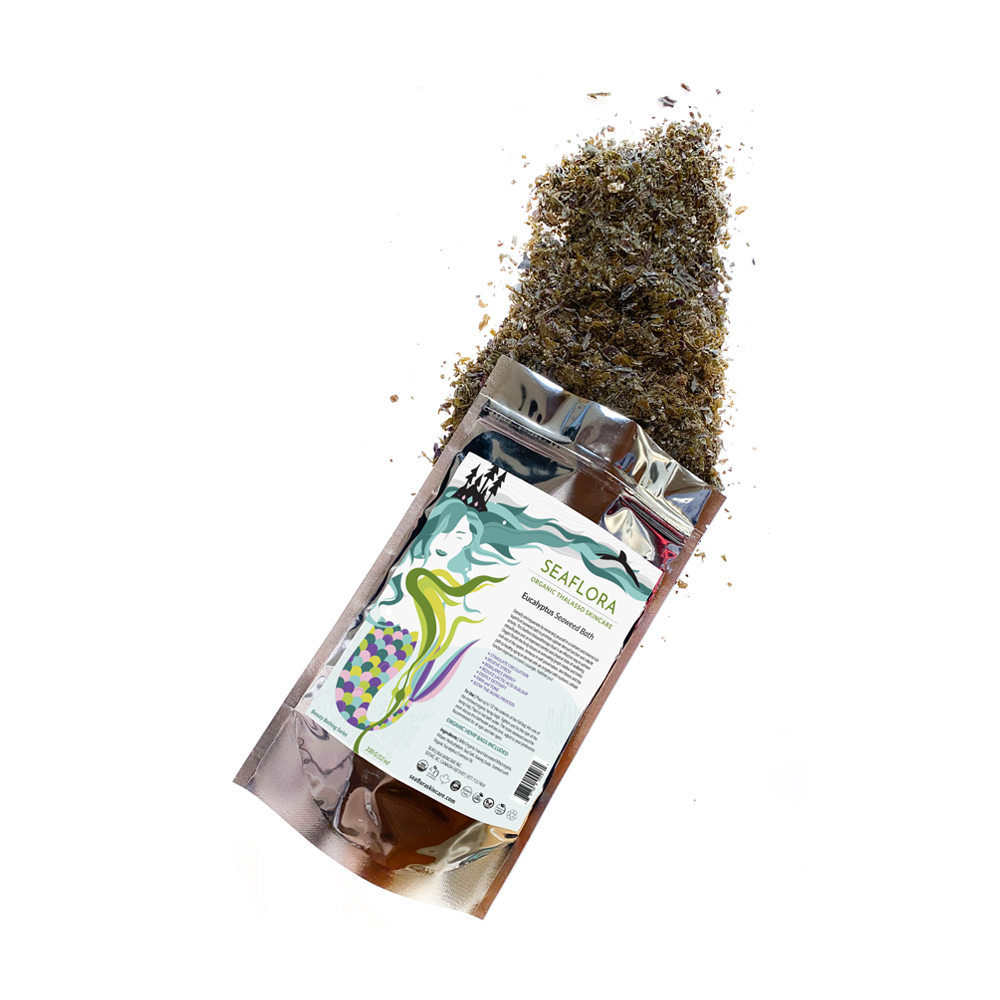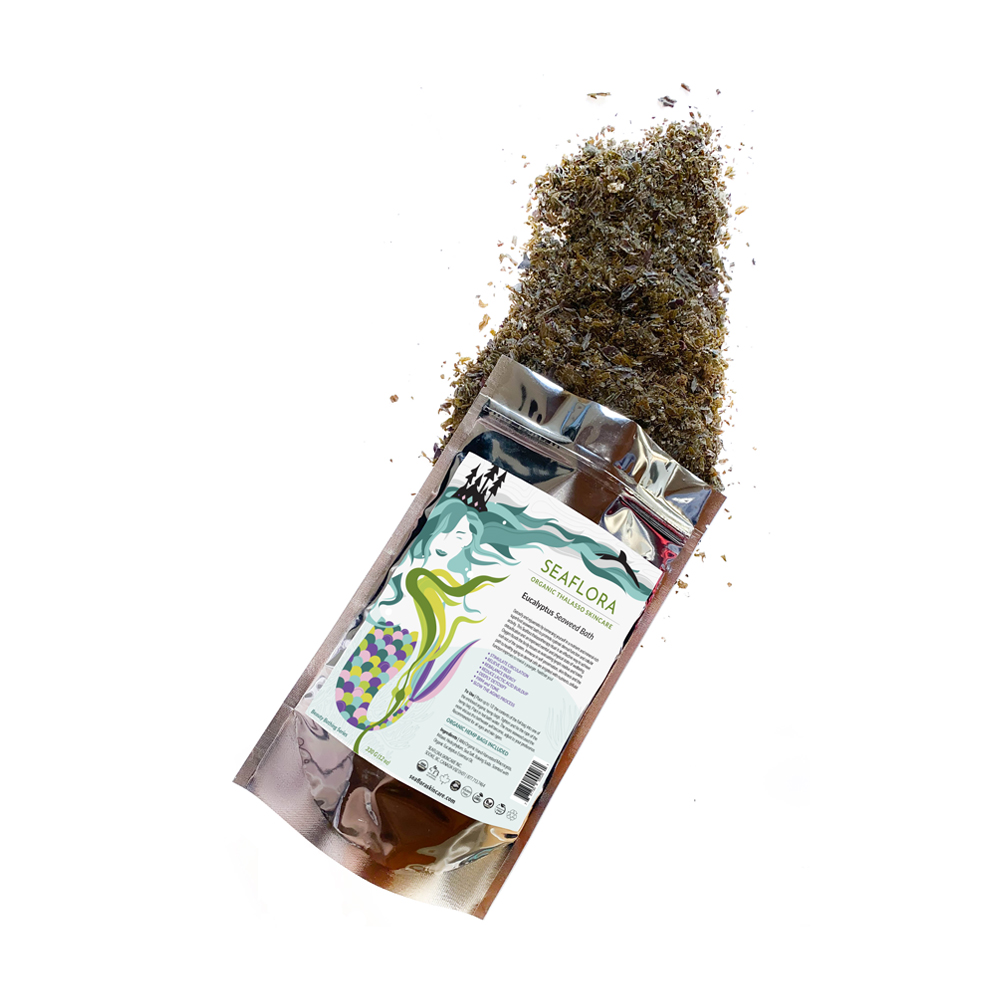 Why Should you Consider a Seaweed Based Skincare Product?
We pride ourselves on producing a super-food skincare with products so pure, you could (hypothetically) eat them without fear of harm. All skincare products seep into your skin, and as many nutritionists know, if it's not safe enough to eat, you shouldn't put it on your skin! Organic seaweed has many health benefits and offers the best support for modern living because they remove toxins from the body and free up detoxification pathways. Seaweeds deeply re-mineralize, balance pH levels, fight inflammation, and promote overall body health.
1. Seaweed is Suitable for ALL Skin Types!
Seaflora products are skillfully formulated to help heal, restore and replenish the cellular structure of the skin. These formulations are perfect for anyone looking for the ultimate natural detoxification! Check out our blog on Seaweed Allergies for more information. Using a variety of 8 seaweeds in a wide selection of products, each contain a unique wealth of essential vitamins, minerals and skin-loving nutrients. They are rich in beta-carotene, protein-rich amino acids, essential fatty-acids and trace-minerals such as Iron, Potassium, Magnesium, Zinc, Calcium and many more. Check out our blog on The Abundance of Vitamins, Minerals and Benefits of Superfood Seaweed for more information!
2. Seaweed is FULL of Nourishing and Theraputic Elements
Seaweed contains a unique source of vitamins, minerals and compounds proven to help in skin repair. They produce a wide range of active components! This includes a mix of vitamins, minerals, fatty acids, and antioxidants that can rebalance, replenish, brighten and stabilize your skin. Red and brown seaweeds' especially contain active compounds that have been shown to have unique properties including, anti-aging, brightening and anti-inflammatory. The nourishing benefits of Seaflora's seaweed skincare help treat and heal skin conditions such as; Eczema, Psoriasis, Rosacea, Neurodermatitis and various grades of acne on the face and body.
Fun Fact: Seaweed helps brighten the skin too! After 4 years of research and development, Seaflora and the Natural Research Council of Canada strategically combined the unique skin brightening capability of our kelp complex with effective natural brightening ingredients to work on different cellular mechanisms that cause hyperpigmentation. The Seabright kelp complex is scientifically shown to be faster and more effective at inhibiting the key enzyme, tyrosinase, at lower concentrations than arbutin and kojic acid. It works in two ways – directly inhibiting tyrosinase and toning down melanocyte activity, effectively brightening the skin!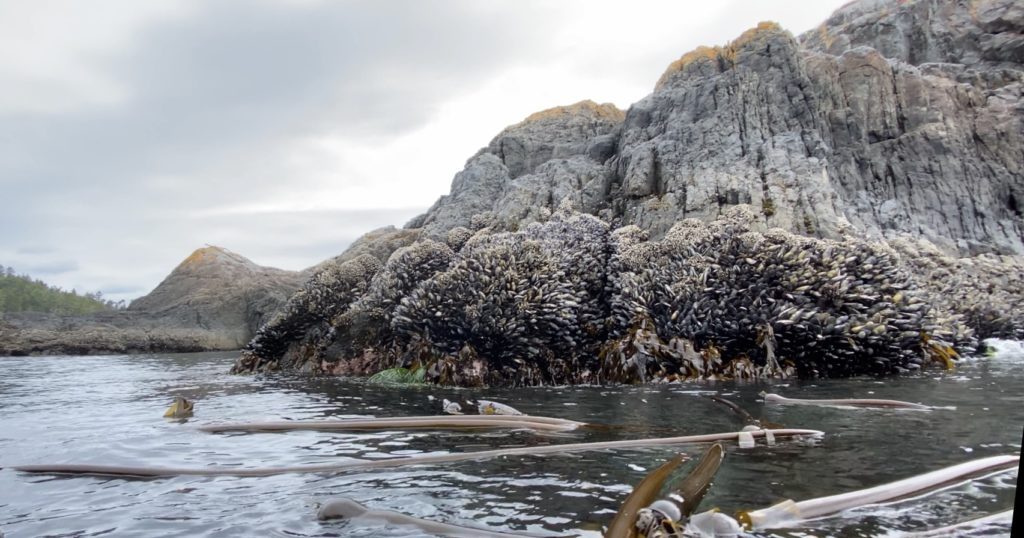 3. Seaweed helps Correct Imbalances
Seaflora seaweed based skincare products contain %50 or more seaweed in our formulations. Our products contain more sustainably harvested wild seaweeds than any other skincare brand in the world! This intense concentration of seaweed naturally treats and helps correct skin imbalances, purifying and detoxifying the skin with raw superfood. Rockweed (Fucus), a brown seaweed, is shown to promote healing of bruises, burns, insect bites and sun exposure. Sea Lettuce (Ulva lactuca), a green seaweed, has antifungal and antioxidant properties that help inhibit aging while firming the skin and increasing collagen production. Bull Kelp (Nereocystis) is rich in protein-building amino acids that help strengthen and maintain the skin's elasticity.
4. Seaweed helps Inhibit and Battle the Signs of Aging
Amazing right?! In their natural state, seaweeds contain more amino acids and essential fatty acids than any other land plant. These amino and fatty acids are responsible for rebuilding and maintaining optimal levels of collagen and elasticity in the skin, making seaweeds one of mother nature's most powerful anti-aging ingredients. Our Anti-Aging treatments assist in the delay of aging due to the great penetration of seaweed nutrients, antioxidants, minerals and trace elements.
5. Seaweed Offers Intense Detoxification
In seaweed, minerals are directly absorbed from the ocean in their ionic form. Alginate, a component of all seaweed, allows these minerals, and other components of seaweed, in addition to other beneficial ingredients added during formulation, to enter through the skin barrier and dermal layers more effectively. Alginate is used in transdermal patches to allow for greater and faster penetration of the medication accompanying the alginate. It works to open the skin barrier, allowing direct access to the dermal layers. This readies the skin for the next application and absorption of product. Rich antioxidants, minerals, trace elements and vitamins are absorbed into the body while toxins and chemical buildup are removed, leaving the skin detoxified and fresh. With hand harvested, fresh seaweed as the principal ingredient, Seaflora products retain all the exceptional elements contained within the plant. This makes Seaflora products the richest seaweed skincare in the world!
Still not Convinced Seaweed Based Skincare is Right for you?
All seaweeds have superfood status and are one of the most sustainable ingredients used in foods and skincare worldwide. They grow in and absorb the nutrient-rich ocean waters surrounding the pristine West Coast, where Seaflora is licensed to harvest from Sooke to Port Renfrew. Hand-Harvested from these cold, clean, Canadian waters, our nutrient-rich, certified organic, wild seaweed products are packed with vitamins and minerals from our exotic underwater garden off the coast of British Columbia. We are the only spa line to combine elements of ancient thalassotherapy with wild, whole seaweeds and natural ocean elements to produce exquisite products that hydrate and feed the body through the most vital organ, the skin. If you are committed to an organic lifestyle and looking for natural, sustainable means to nourish, soothe and restore the skin, Seaflora is perfect for you!