May 22, 2019
The Beauty Chair Inc. Spa Partner Spotlight
Our vision here at The Beauty Chair is to rise above and beyond industry standards. We are not just a salon and spa, we are also a learning centre, creating a culture of growing, coaching and mentoring team associates to create a positive, successful, team oriented environment while providing each Beauty Chair guest the ultimate celebrity experience. We offer a wide range of services to renew mind, body and spirit. Our current service menu includes:
Hair Services 
Kids, Corporate & Private Ladies Spa Parties 
Private Wig Services 
Skincare Treatments 
Body Treatments
Laser Hair Removal
Waxing Services   
Aesthetics Services 
Makeup Services
Massage Therapy 
Medical Aesthetics 
Microblading, Blade & Shade 
Micropigmentation 
Lash Extension & Treatments
Reiki Sessions   
Emotional Code Sessions
We believe in achieving amazing guest results by using clean and healthy products. Seaflora's organic skincare line has a product for every age and skin type. We educate our guests and encourage them to be knowledgeable of the ingredients in skincare products that they apply on to their skin. At The Beauty Chair we are confident that we will improve any skin concern.
Your skin is the largest organ of your body and since it is porous, it absorbs whatever you put on to it. We believe in products free from chemicals, parabens and toxic ingredients. At The Beauty Chair we deliver results by believing the natural process and this is why we choose  Seaflora as our partner in skincare.  Our passion drives us and we share the same mission as our Seaflora partner, to provide clean, healthy result driven products and the absolute best customer service. The perfect fit and our #1 choice. 
Speechless! Results after 30 days of guest using Seaflora Seabright™ Moisturizer Sun spots diminished and skin brightened. ?
Guest: "My skin has never looked this healthy and bright!"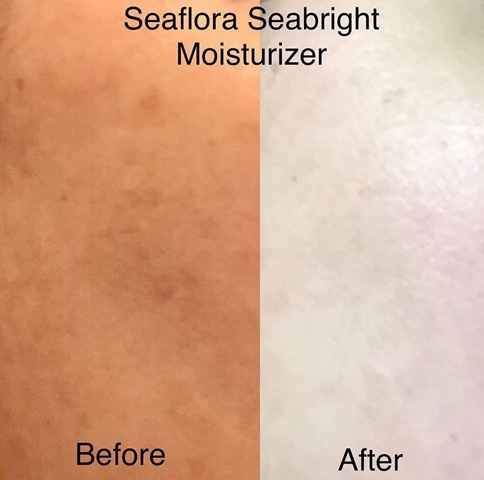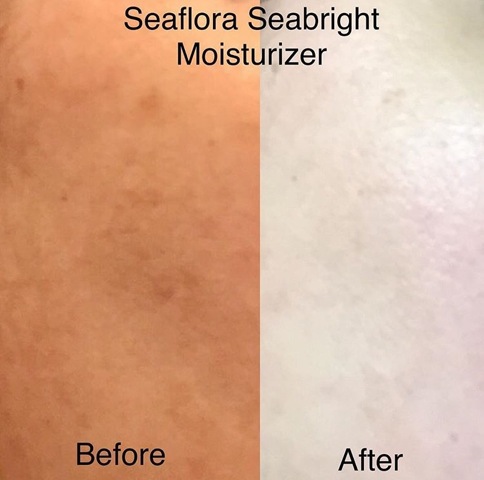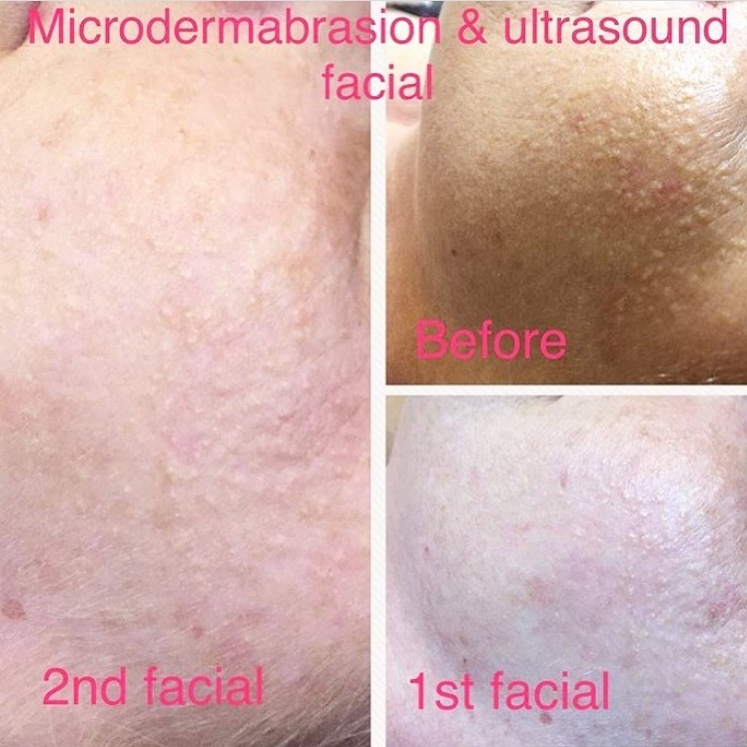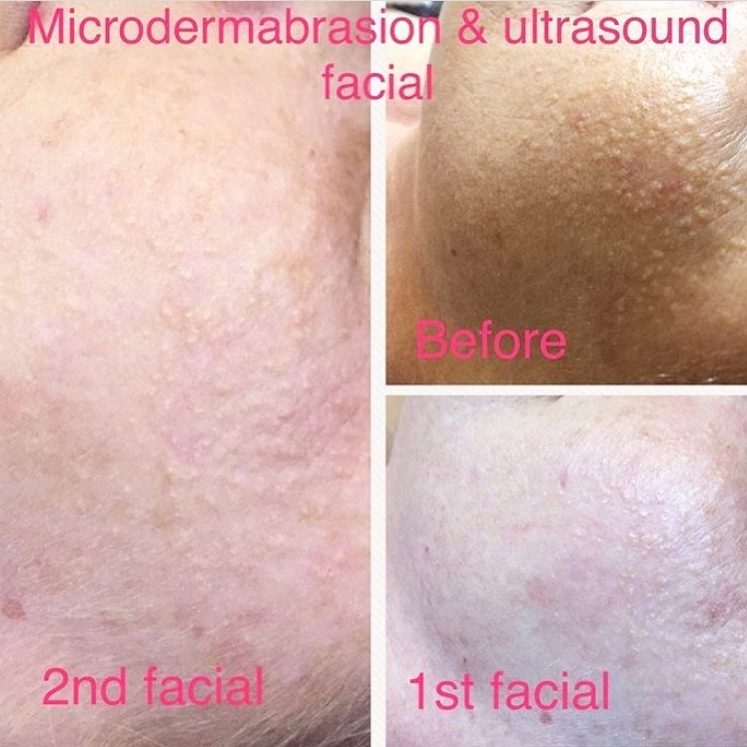 Diana's guest treatment intervals were every 3 weeks along with Seaflora's home care using Foaming Fucus Cleanser and Rich Laminara Cream. Guest is also using Potent Sea Kelp Exfoliator once a week which draws out impurities, brightens skin complexion, and removes dead skin cells.
Guest: "I can't believe I have no more scaring and how clear my skin looks!"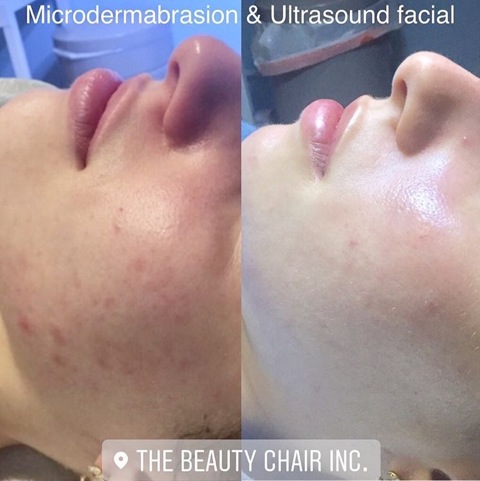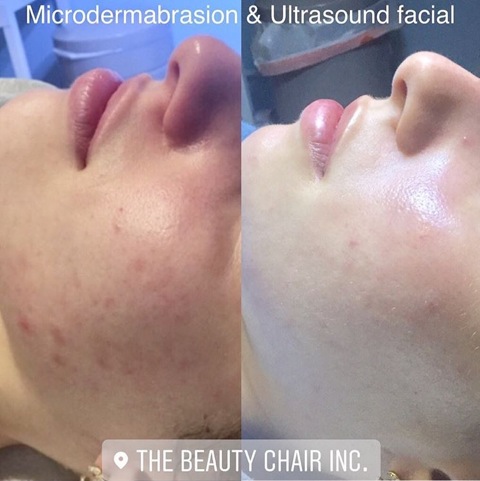 Diana's incredible results by helping young teens battle with break outs! Microdermabrasion and Ultrasound Facial using Seaflora's Foaming Fucus Cleanser and Rich Laminara Cream. One treatment and using Seaflora's skin care products for 3 weeks, look at the amazing results!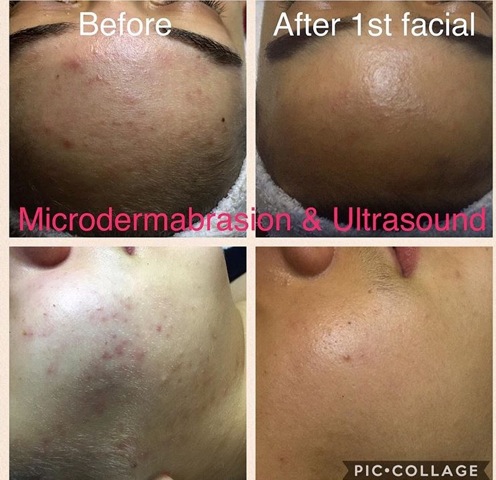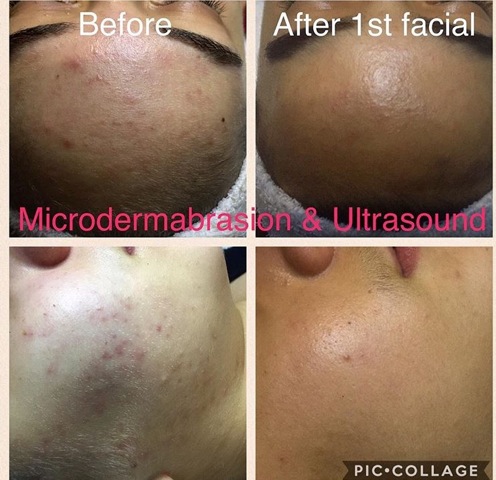 At The Beauty Chair Inc our favourite product from Seaflora's skincare is Seaflora's Seaweed body Gel. The Beauty Chair's liquid gold! Seaweed Body Gel is a staple face and body lotion for the entire family. It's healing properties are incredible and endless! This product demonstrates the beautiful healing power of seaweed. Our guests often ask "What does it do? We answer "What does it not do?" At The Beauty Chair we recommend Seaweed Body gel for absolutely everything; As an face and body lotion for children and adults, ANY skin irritation, sun burns and after sun lotion, burns, irritation or scarring. Also highly recommended for the healing of bruising, cellulite, hives, improving circulation, joint pain, razor burn, heat rashes, Eczema, relieving the itch from mosquito's bites, post waxing lotion, and the list goes on and on! Here is one example of the power in Seaflora's Seaweed Body Gel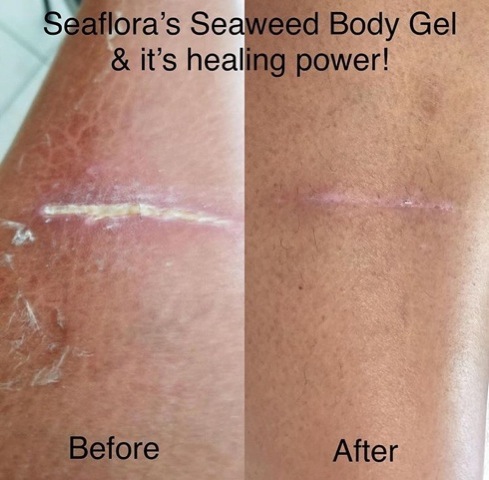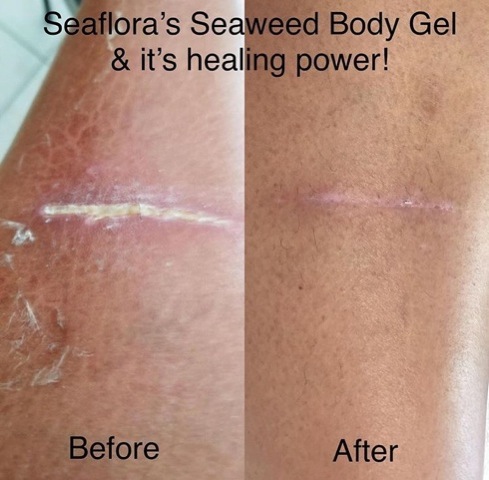 Super healing seaweed power! Guest returned from holidays with a severe infection from a cut. Seaflora's Seaweed body gel was used and look at the amazing healing results in less than a week!
Guest was astounded by the results and now highly recommends Seaweed body Gel .
Take a look at the amazing results The Beauty Chair has achieved with the combination of our specialized facial treatments using Seaflora's Skin Care line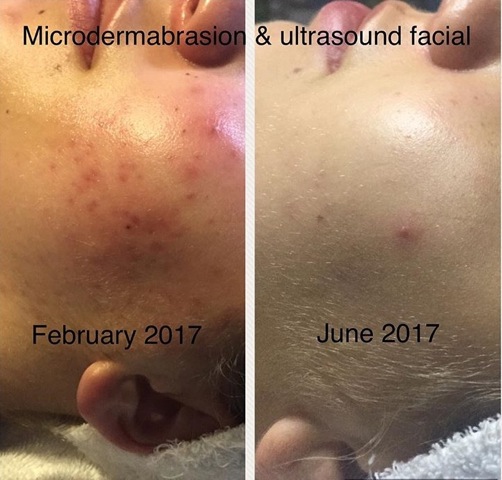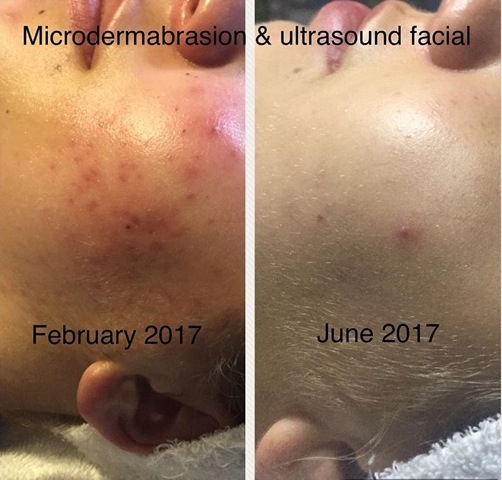 "This is why I love my job by far with true results using my #1 choice, Seaflora Skincare." – Diana Piazza
The Beauty Chair Inc.
Where Artistry Happens
641 Chrislea Rd Unit 7
Woodbridge, ON L4L 8A3
(905) 482-1730
Sunday Closed
Monday Closed
Tuesday 10:00am – 7:00pm
Wednesday 10:00am – 9:00pm
Thursday 10:00am – 7:00pn
Friday 10:00am – 7:00pm
Saturday 9:00am – 5:00pm
http://fb.me/thebeautychairinc
http://instagram.com/thebeautychairinc