September 13, 2022
How to Choose the Best Seaflora Serum
Ever wondered what the difference is between Seaflora's Sea Therapy Recovery Facial Gel and Sea Therapy Hydration Treatment? To know which one is right for your skin, you first need to have some knowledge of what the ingredients do.
In this blog, we will break down which pampering serum you should add to your skincare routine.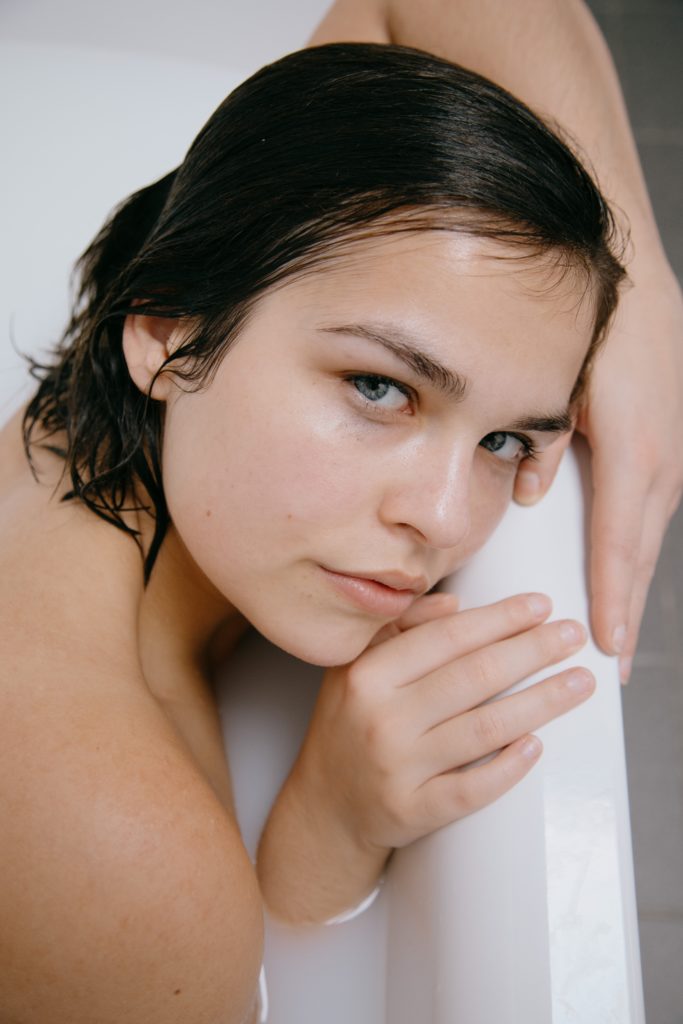 What Makes Seaflora Serums SO Hydrating?
Seaflora formulas always use seaweed as the main ingredient! Seaweed by itself has tons of humectants and Vitamin E. Humectants are natural drawers of moisture. They latch onto water molecules and help create a protective barrier on the skin, locking in natural moisture. Seaflora serums not only contain 50-90% whole, organic, hand-harvested seaweed, but they have the added benefits of other hydrating ingredients too! Let's review.
Sea Therapy Recovery Facial Gel
Sea Therapy Recovery Facial Gel has a few key ingredients we want to talk about: #1 being seaweed, of course! Organic Phaeophyta (brown) and Rhodophyta (red) seaweeds, are the main ingredient in this hydrating serum. Both help increase hydration while reducing the look of fine lines and wrinkles. Rhodophyta seaweed contains the highest content of proteins in a bioavailable form when compared with the two other categories of seaweed, Phaeophyta and Chlorophyta. Protein = collagen, and more collagen = less wrinkles! (The importance of bioavailability is explained in another one of our blogs: 7 Ways Seaweed Helps In Skin Repair.)
In addition to the nutrients found in seaweed, we also add Malic Acid and Hyaluronic Acid into this powerhouse serum. Malic acid helps improve the look of scarring, and helps tone and smooth the skin. Hyaluronic acid is especially beneficial for those in a damp climate, as it will absorb the water from the air around you and create a protective barrier over the skin. This will help the skin retain it's moisture during the day.
Hint: Live in a dryer climate? Add a few drops of water when applying this serum to get the same effect. Coenzyme Q10 and Aloe Vera help protect and heal from environmental stressors and damage while aiding the retention of moisture and delivering skin-loving nutrients.
This bad boy also contains the added brightening and protection benefits of:
Vitamins C & E to diminish redness and heal long-term UV damage.
Rosehip Oil helps brighten, moisturize, reduce inflammation and boost collagen formation.
Willow Bark helps diminish excess oil production, reducing acne, signs of aging, refining pores and smoothing the look of the skin. It also helps alleviate symptoms of eczema, rosacea and psoriasis!
This serum contains Malic Acid, Hyaluronic Acid, Aloe Vera, and Coenzyme Q10. (But it has extra Vitamin C, Clover, Echinacea,
Sea Therapy Hydration Treatment
This hydration treatment also uses a seaweed base, but this time with 3 seaweeds! An Organic blend of Phaeophyta (brown), Rhodophyta (red) and Chloroyphyta (green) seaweeds. This rich serum contains all of the seaweed benefits listed above AND the added benefits of green seaweed (the highest in Vitamin A and beta carotene), which are pretty extensive:
clearing acne prone skin
soothing rosacea, psoriasis, and other skin concerns
reducing hyper-pigmentation and dark spots
healing sun-soaked skin
balancing hormonal skin
the list goes on!
What else is in it?
Vitamin A helps promote the production of skin-building compounds which help firm and plump the skin. It also helps the skin produce carotenoids, the skin's natural form of retinol!