November 23, 2022
Seaflora Organic Skincare Black Friday Is Here!
The Biggest Seaflora Sale of the Year
The industry leading brand in clean, green skincare. The best sale of the year on luscious bath and body skin care products. Seaflora Organic Skincare has Black Friday and Cyber Monday discounts of up to 80% off site wide for five days only!
Give the gift of confidence this Holiday season with Seaflora organics. Get crazy good deals this Black Week, with no discount code necessary. Our Black Friday beauty sale will only run November 24 – November 28, so don't wait!
Order Now, Pay Later
The Holidays are expensive, we get it. That's why we offer the option to pay through Sezzle. Save yourself time and stress. Purchase all your Holiday gifts early this year. Shop during our Black Friday sale, spoil your loved ones with the best organic bath, body, and skin care around, save money, then pay it off in easy increments. Enjoy the rest of 2022, free from Holiday shopping stress.
Pure Products, Pure Love, Pure Beauty
If you're looking to purchase all-natural, organic skincare that's crafted with love and care, look no further than Seaflora. We have spent over a decade curating a collection of effective earth-friendly products to make us a brand you can trust. Seaflora Organics offers products that promise a radiance and glow unparalleled by other brands.
Cruelty-Free, Sustainable Skincare
Get Organic this Black Friday!
All of Seaflora's products are made with natural ingredients that are grown without pesticides or fertilizers. Our beauty brand is always free of harmful chemicals, such as sulfates or parabens. Everything is vegan-friendly, cruelty-free, and Certified Organic, so you can feel confident in every purchase you make and every dollar you spend.
Skin Care Made in Canada
Seaflora's skin and beauty products are produced in small batches on Vancouver Island using all-natural but scientifically proven methods —which means they are always free of harmful chemicals that are often used by other brands. Plus, each one is handcrafted by a real person from hand-harvested seaweed.
We truly care about our customers and the hard-earned our products. Spend your hard earned dollars on local brands during this year's Black Friday and Cyber Monday sale!
Pure Organic Products and Vegan Skin Care
Black Friday is the big sale day that retailers offer some of their best deals of the year. But what if you don't want to shop in a crowded store and wait in a long line? What if you're looking for high-quality skincare products that are also organic, vegan, cruelty-free, sustainable, and affordable?
Well, you've come to the right place! Seaflora seaweed organics boast soft and nourishing cleansers, light facial cream, and one-of-a-kind Award-winning products like our Sea Splash toning essence.
The biggest deals of the year are here, and with products perfect for every skin tone and type, you are sure to love all of your purchases! Our full range of products will be included in our Black Friday sale, meaning everything your skincare routine needs, including:
Facial polish and exfoliator
Nutrient-packed cleanser
Brightening cream and toning serum
Organic beauty tools
The purest seaweed mask on the market
Oil-free body wash
Mini-sized sample bundles
and so much more!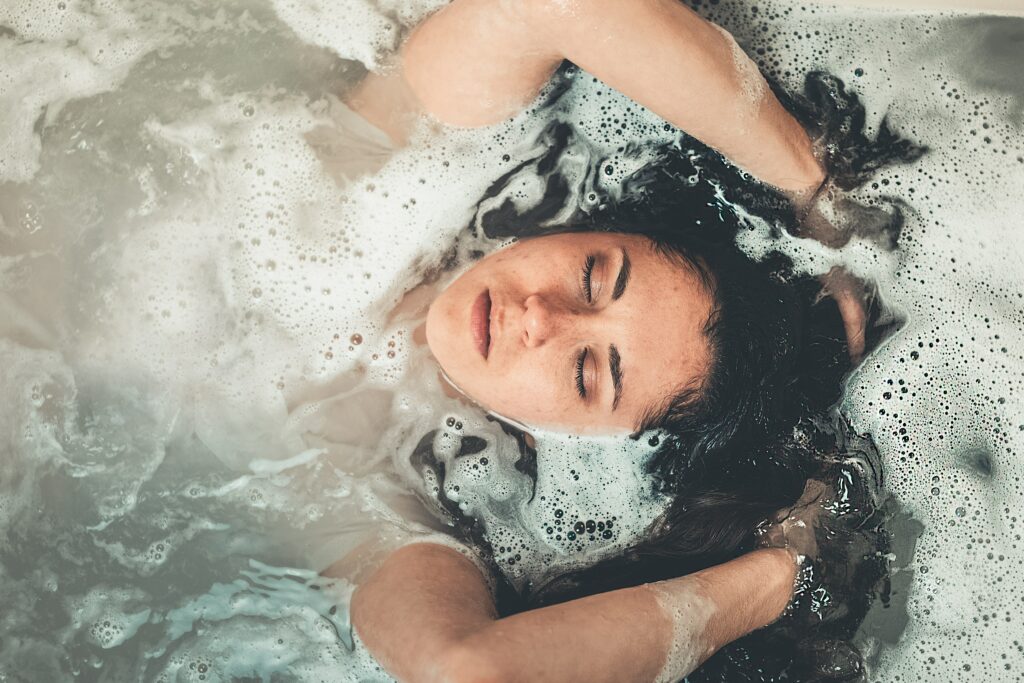 Save Up To 80% On Our Award Winning Skincare Sale
Seaflora's a natural skincare leader for good reason! You may have heard of our award-winning Seabright Moisturizer. The result of 4 years of research and development with the National Research Council of Canada.
It's a potent combination of unique kelp bioactives, Hyaluronic Acid, Soluble Collagen, and Vitamin C that decreases dark spots and targets hyperpigmentation, age spots, acne scaring, uneven skin tone, fine lines, and wrinkles.
Unparalleled Beauty Products
We know you've probably tried a lot of things in your search for a solution—and we're sure you haven't found anything as effective as this formula. Enjoy the most powerful skin-brightening solution to date in a gentle, light, and nourishing daily-use moisturizer!
Brighten and clear complexion
Reverse and prevent dark spots and discoloration
Boost your natural radiance and glow
Scientific Discovery Clinically Proven Results:
Decrease Melanin by 71%
Fade Dark Spots by 28%
Reduction in Yellow Pigment by 25%
This deal is only valid for five days, so don't miss out on these sales prices!
One-Of-A-Kind Eye Radiance Serum
Often imitated but never duplicated. Naturally defend against free radical damage with 3 types of Vitamin C that brighten while improving collagen production. Restores the natural vitality of skin cells and protects your skin from UV-induced photodamage.
Reduce the appearance of fine lines, dark circles, and puffiness with our Eye-Sea Relief Serum. Wild-harvested algae blended with fruit botanicals and oils deliver a powerful cocktail of three types of Vitamin C. Aloe Vera and Rosehip Oil work with our antioxidant-rich Organic Seaweed Elixir™ to soothe and tone the skin. This calming serum can be used over the entire face and neck and is perfect for sensitive eyes.
Say goodbye to heavy undereye makeup. This brightening eye serum will handle those dark circles. Want something even stronger? Try our Sea Therapy Eye Contour Gel or Wild Seaweed Eye Masques. The ultimate in under-eye beauty treatments.
Enjoy Free Shipping On Orders Over $150
Don't miss out on these sales. You can enjoy free shipping on orders over $150 within North America. Instead of making purchases from a bunch of brands, why not get several items on your Holiday gift list all at once this November?
Have you ever considered purchasing bundles, like our Seaflora Bath Experience, to split up the products into several gifts? Don't spend more time and money than you need to. Shop our Black Week sale collection, finish your Holiday shopping early, and sleep like a baby the rest of the year.
Free shipping? Check.
Great deals? Check.
Wicked gifts? Check.
Get Stocking Stuffers Your Friends and Family Will Love
Get those pesky mini-gifts taken care of in one go. Purchase a sample kit, beauty tools, a luscious mask, or even split up a bath kit or other skin care bundles and spoil 'em with full-size goodies. Site-wide discounts mean you have so many options to find the perfect deals and the perfect gift.
Head over to our gifts under $50 section.
Black Friday Sale and Cyber Monday Discount Abound
Get amazing sales on all of our full size facial and body products this Black Friday! The bottom line is we are here for you. Our products are made by experts who have been doing this for decades. Trust us when we say that this is going to be the best skincare routine you have ever used!
Give the Gift of Blemish Free Skin
Seaflora Organics has the perfect all-natural solution for difficult skin. Stop covering sensitive skin with makeup and foundation. Treat the problem and prevent breakouts before they happen.
Seaweed cleanser is not only deeply penetrating and packed with nutrients & minerals our skin loves. It is so soft and gentle that it can be used on even the most sensitive and difficult skin. Get back that coveted glow and enjoy the confidence and relief you have been missing.
Blemish busting bundles and individual products are all on sale this Black Friday. Deep cleansing and even more deeply moisturizing. Follow up with our toning essence serum after your cleansing and face cream for the ultimate nourishing treat. Live a blemish free live and reclaim your healthy skin and scalp.
Age-Defying Skin Care Technology
Forget about spending money on expensive makeup, beauty comes from within. The best foundation is beautiful, smooth skin, and we can help you get it!
Lots of products make the claims, but how many deliver? We say, "No more broken promises"! We are so confident in our age-defying skincare routine, and you will be too. Sea for yourself. The proof is in the pudding, as they say.
improve skin elasticity
reduce wrinkles and dark spots
non-toxic and cruelty-free
Our powerful, antioxidant & protein-rich red seaweed skincare products will work to prevent and correct the signs of aging. Packed full of Hyaluronic Acid, Malic Acid, and Coenzyme Q10 for a plumped and rejuvenated appearance.
Stock Up On Skin Care During Black Friday and Save Money
Make your Seaflora purchases between November 24 and November 28 to get the best deal of the year. Why pay full price on products when you get Black Friday deals and stock up? Spend less now by purchasing a few extra beauty and skin products during the sale, and get stocked up for the New Year!
After all, a discount like this doesn't come along often. So, take advantage of the Black Week deal while it's here!
Get That Seaflora Glow
What's more? Seaflora is dedicated to giving back to our local environment and community. Since we consistently give back through monetary donations, all of your orders on all of our products are helping to support important Non-Profits in the Sooke, BC area.
So, take advantage of our Black Friday deals guilt-free. Get those orders in, get that Holiday scrambling over with, and grab a couple of discounted bath products for yourself, because gosh knows you deserve a gift too! Then take the best bath of your life and spend the rest of the season free from stress.
Friday Can't Come Soon Enough!
Luckily, you don't have to wait until Friday! Enjoy this massive sale starting this Thursday, but remember. Seaflora Organics is a brand in high demand, so get your digital shopping carts ready and get your orders in before any products sell out.
Your skin will thank you for it. (and so will your wallet)