October 26, 2022
How To Choose The Right Exfoliator–and Why You Should Be Using One
Not all exfoliators are made equal and with so many options, how do you know which one is right for you? In this blog we'll explain how to choose the right exfoliator to reach your skin goals and break down the different benefits of enzyme peels, dry brushes, and other Seaflora exfoliators. We've even included a handy vlog to help explain how to use some of our new Seaflora exfoliating brushes!
Dry vs. Wet Brushes for Exfoliation
Dry brushes are great for stimulating blood flow, reducing stress and removing layers of dead skin. Seaflora offers a variety of dry brushes that are plastic free, high quality and made of sustainable Beechwood handles. Our Cellulitis Brush will battle cellulite while simulating blood flow and removing dead skin. Breaking up fat and using the bristles to remove dead skin cells and promote stress relief, our cellulitis brush is perfect for nearly everyone! This brush can be used dry or wet to reap the benefits. Use it in the shower with our Detoxifying Fucus Body Wash, or use it dry followed by our Seaweed Body Gel for the best results.
Our Beechwood Dry Brush 'Energy' has a detachable handle perfect for those hard-to-reach places. This natural brush helps stimulate blood flow and slough off dead skin while helping to relieve tension throughout the body.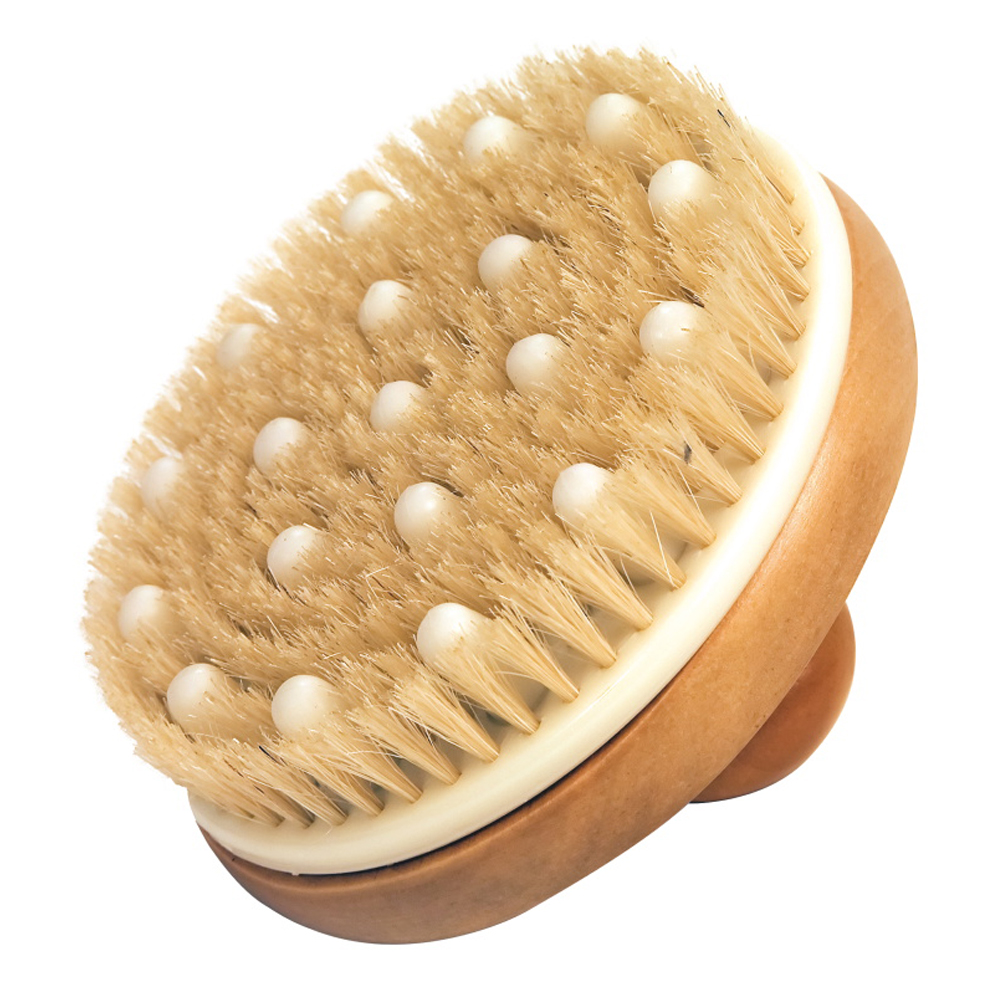 Our Facial Brush is made with a beechwood handle and all our brushes have natural horsehair bristles. Our Facial Brush is perfect for gently removing dead skin cells on the face and neck and doesn't affect those with sensitive skin. Follow your dry brushing routine with our Sea Splash Toner and your favourite Seaflora Moisturizer for best results. Unsure about what to use for your skin type? Take our Skin Quiz and our Skin Experts will send you a personalized routine!
There are many benefits to dry brushing, but these are some of our favorites:
Dry brushing reduces the look of fine lines and brightens the skins appearance
Reduces puffiness and dark circles around the eyes
Detoxifies and helps clear congestion
Helps tone and firm the skin
Gently exfoliates and stimulates cellular turnover
Enzyme Peels
Enzyme peels use fruit enzymes to give similar results to their harsher cousin, chemical peels. Although, enzyme peels are less harsh and require less downtime. Enzyme peels are another type of exfoliator, removing dead skin cells while nourishing the new layer of skin beneath with the added benefits of the fruit enzymes. Enzyme peels can be done once a month, any time a year. They require less frequent use than Dry brushing or Exfoliating skincare as they penetrate deeper into the skin and physically remove a layer, revealing rejuvenated, fresh new skin. Never pick at the skin as its healing and DO NOT exfoliate while it heals. Doing so could cause inflammation and/or scarring.
Exfoliation Skincare Products
Seaflora not only offers Dry and Wet brushing products, but also our very own West Coast Exfoliators for every skin type and concern. Seaflora exfoliators are made with raw, wild, organic and sustainably hand-harvested seaweed from our own shores off the Salish Sea. We have some of the cleanest waters in the world to harvest from, and use as much of our natural environment in our products as possible. We hand-harvest ocean mud as our exfoliating component in our masks, and use a 50-90% seaweed base in almost every product. Because of this, you only need a small amount of product to gain the benefits.
How To Choose the Right Exfoliator For Your Skin Type
Seaflora offers 5 exfoliators for every skin type and concern. With 3 options for the face and 2 for the body, there's something for every body! Keep reading to understand the benefits of each specific exfoliator.
For the Face:
Iridaea Exfoliator – We call this product 'nature's microdermabrasion' as this is Seaflora's strongest exfoliant. It is recommended for most skin types looking for an exceptional exfoliation. Suitable for signs of aging, hyperpigmentation, sun damage and congestion. Our Iridaea Exfoliator contains Ocean mud, Kaolin and Canadian Glacial clays, and has light scents of Chamomile and Lavender.
Potent Sea Kelp Exfoliator – This is Seaflora's 'middle exfoliant'. It is recommended for any skin new to Seaflora products. Our Organic Seaweed Elixir™ contains fibrous seaweed and is blended with Ocean Mud, Aloe Vera and Rosehip Seed Oil creating a creamy exfoliant. Perfect for revitalizing the skin and promoting healing. Key Ingredients: Organic Phaeophyta, Rhodophyta and Chlorophyta Seaweeds, Kaolin Clay, Aloe Vera and Rosehip Oil.
Sea Therapy Refining Facial Polish – This is our gentlest exfoliator and perfect for signs of aging, dehydration, rosacea, eczema, and psoriasis. Suggested for dry or sensitive skin. Coenzyme Q10 acts as a strong antioxidant to reduce the appearance of fine lines and wrinkles. Coconut, Apricot, Pumpkin Seed, Sunflower Seed and Avocado Oils work to deeply hydrate the skin. Botanical Oils and a mild portion of Ocean mud refine even the most sensitive skin.
For the Body:
Wild Rockweed Exfoliant – An amazing body exfoliant suggested for all skin types and concerns, but especially dry, hyperpigmented, sun damaged and breakout prone bodies. Ocean mud works to promote circulation and remove dead skin while our Organic Seaweed Elixir™ works to tone and protect the skin.
Oil Free Seaweed Body Polish – Recommended for all ages, skin types and concerns, especially dry and cellulite prone areas. Our Organic Seaweed Elixir™ and Pacific Sea Salts work to cleanse and nourish the skin. Buffing away dry skin, improving circulation and revitilizing the skins appearance, this polish will melt off in your bath, allowing you to soak up the goodness of the Salish Sea. Perfect for irritated or inflamed skin. Key Ingredients include; Pacific Sea Salts, Organic Mazzaella Splendens (Rhodophyta), Spirulina, and Chlorophyll.