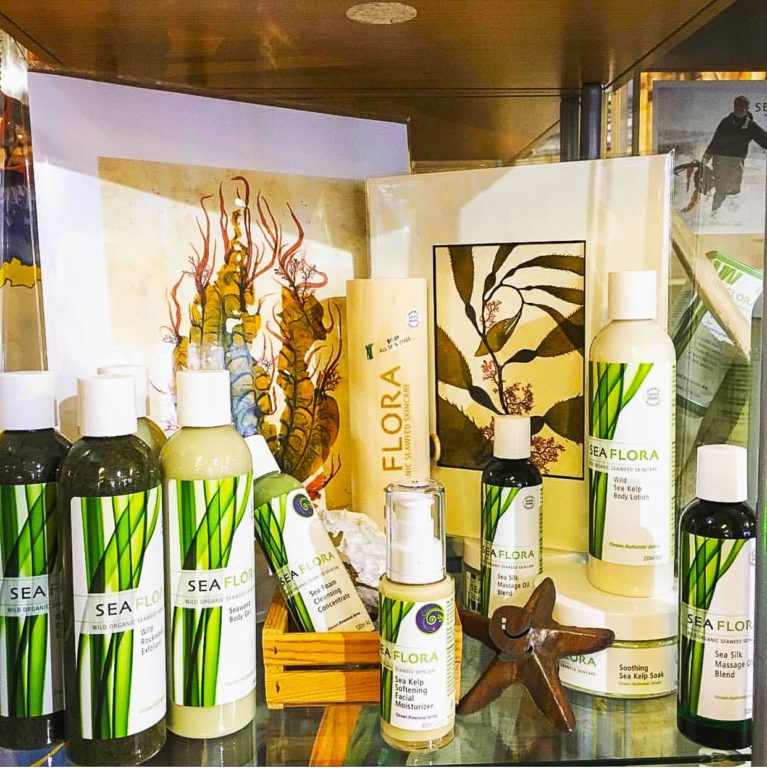 Does Seaweed Detoxify the Body?
It is important to use natural, whole ingredients on your skin as much as you can, especially when trying to achieve detoxification! Why would you want to put more chemicals and synthetic ingredients on your skin when you're trying to get rid of such things? Our skin absorbs up to 60% of what is topically applied, and if you apply raw, organic, superfood nutrition, how could you go wrong? So, give your skin something it will love and thank you for when detoxifying. Read on to see why seaweed could be the best option out there to detoxify your body while healing and nourishing your skin.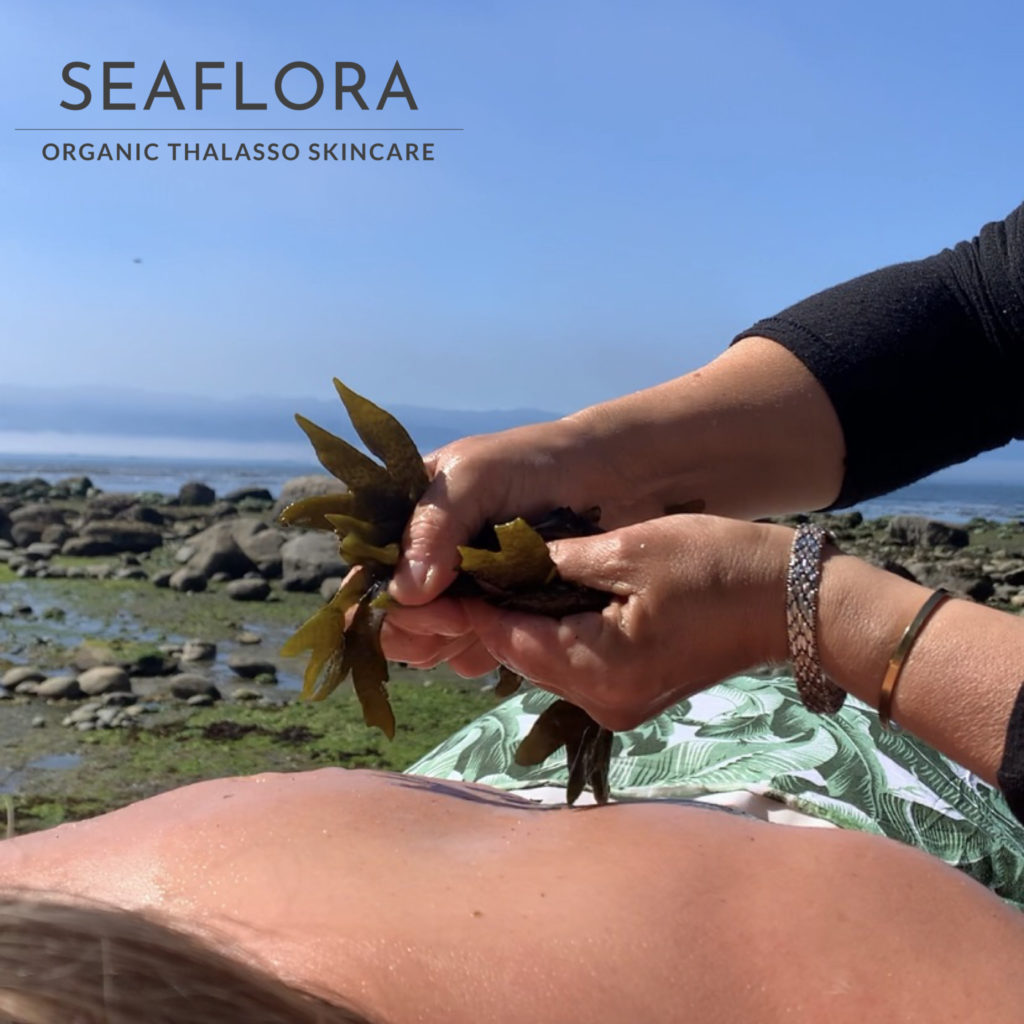 What is Detoxication and Why is it important?
Detoxification is the process of cleansing the blood. This is done by removing impurities from the blood in the liver, where toxins are processed for elimination. The skin acts as a report card for how well your internal systems are doing so when you see your skin purge your know your skin is helping your body to remove as much congestion and toxins as it can. Skin is our largest organ, and its important to take care of it, by taking care of our over all health.
Seaweed is naturally abundant in many essential vitamins, minerals, fatty acids and nutrients that all benefit cellular functions and skin repair. Nori counts amongst the best detoxifying seaweeds, containing elements that absorb waste from the digestive tract and remove toxins from our bodies. Nori effectively aids the liver in its detoxification role. Seaweeds are packed with nutrients that support and encourage the process of flushing toxins. Here's how they do this:
Sea Minerals contain the properties to replicate skin cells at a faster pace. This helps in replacing the dead cells with new ones regularly.
Rich In Riboflavin & Thiamine & Niacin that accelerates skin repair and healing mechanisms. Stimulates the circulation of blood, which oxygenates the blood, and helps transport nutrition throughout the body.
Antioxidants like Flavonoids & Carotenoids help in preventing the build-up of free radicals. These, in turn, aid in better protection against inflammations and pathogenic infestations.
Sea Vegetables are rich in iodine which promotes a healthy metabolism. Promotes elimination through the intestines, kidneys and skin. Stimulates the liver to remove stored toxins.
Rich in Chlorophyll, which purifies the body and lymphatic system.
Kelp have high concentrations of multi-functional, soluble fibers that have the ability to form viscous gels in the intestinal tract that can bind water or minerals, which can be used by colonic microflora as a fermentable substrate, to provide prebiotic benefits & facilitate binding, lubrication & evacuation of toxins. This increases the good flora of the gut, which improves the skin microbiome.
Seaweeds are rich in antioxidants, anti-viral, anti-parasitic & anti-fungal properties which help to eliminate free radicals. Snacking on seaweed might give your liver a welcome antioxidant boost and also decrease fat deposits in the liver. Seaweeds may also improve liver function by decreasing cholesterol and triglyceride levels, and providing antioxidant benefits.
Kelps are, naturally detoxifying, and adding dandelion, sarsaparilla, ashwagana and other herbs can only improve your results. Raw, sustainably harvested wild seaweed makes up more than 50% of almost every Seaflora product. Several seaweed polysaccharides have shown high antiviral activity against some human viruses, including important pathogens such as human immunodeficiency virus, herpes simplex virus, human cytomegalovirus, dengue virus and respiratory syncytial virus. There is still research needing to be done, but seaweeds have much potential for future topical uses to prevent viral infection. With Seaflora Skincare, you are sure to see a lasting detoxified and rejuvenated look, but more importantly, improved over all health through continuous detoxification and optimal cell nourishment.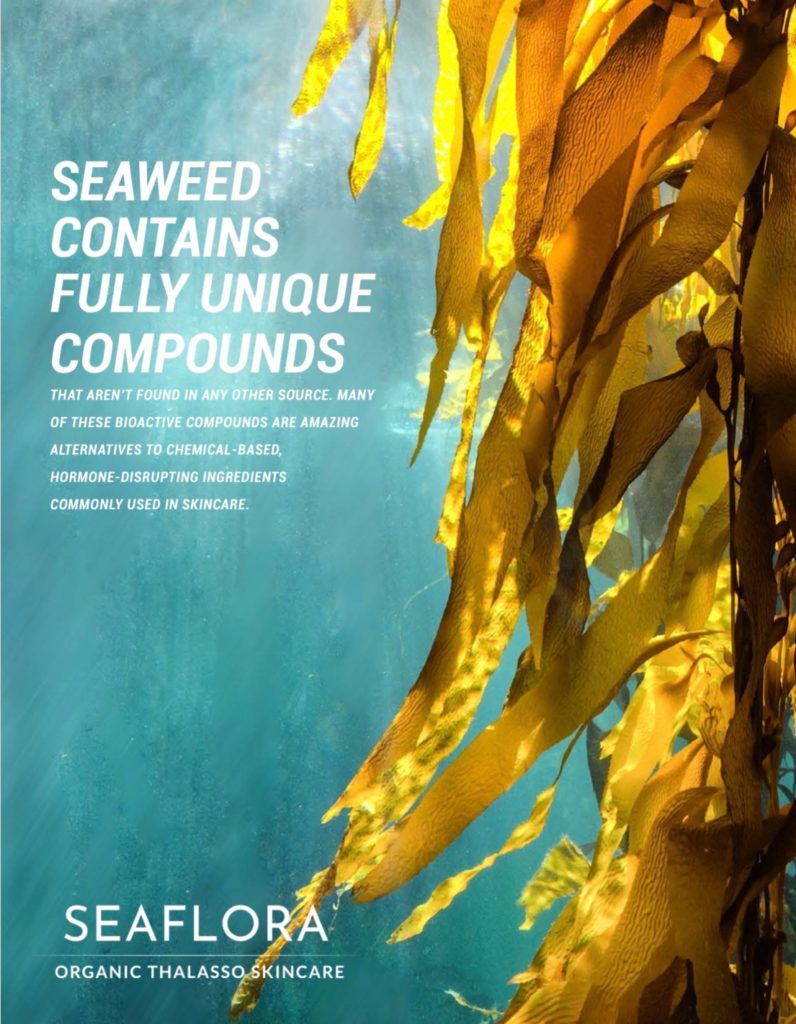 Seaweeds contain special bio-active compounds, unique to seaweeds (not available in land plants) which remove radioactive elements, heavy metals, free radicals and other environmental pollutants.
Alginates (which remove environmental toxins & radioactive particles)
Fucoidan (which controls the growth of pathogenic bacteria, fungi & viruses, and has been shown to inhibit the growth of cancer cells without harming normal cells and prevent tumours spreading, or metastasizing)
Laminarin (potential modulator of intestinal metabolism) and Lignan (phytonutrients high in antioxidants that may help regulate hormone levels).
Why will you sometimes experience breakouts when new to using Seaflora products?
When the skin goes through a detoxification, it is releasing and bringing to the surface all of the buildup and toxins that have been locked deep in the pores. This can sometimes present as breakouts, blackheads and other signs of a purging taking place. Drawing out impurities from deep in the skin, balancing oil production and healing the skin will all bring a balanced, fresh and rejuvenated look to the new – detoxified – you! For more benefits and information on why seaweed is such a great choice check out our blog on 7 Ways Seaweed Helps in Skin Repair.
So, what are the best natural ways to achieve detoxification?
Detoxification comes from a combination of inner and outer care. Your skin is like a report card of how well your internal systems are doing. Understanding that report can help you determine the root of almost any issue! Although, a lot of what you see on the outside is a result of a possible imbalance on the inside. Some foods, listed below, could be a cause of any number of common skin issues. It can be a good idea to try cutting certain foods out of your diet. This can help your body regain the balance your body needs to properly function. Although, if you are experiencing more severe symptoms such as rash, headaches, stomach pains/cramps, nausea or diarrhea, it can be a good idea to get an allergy test done. This will give you a sure way of determining exactly what is causing you any issues.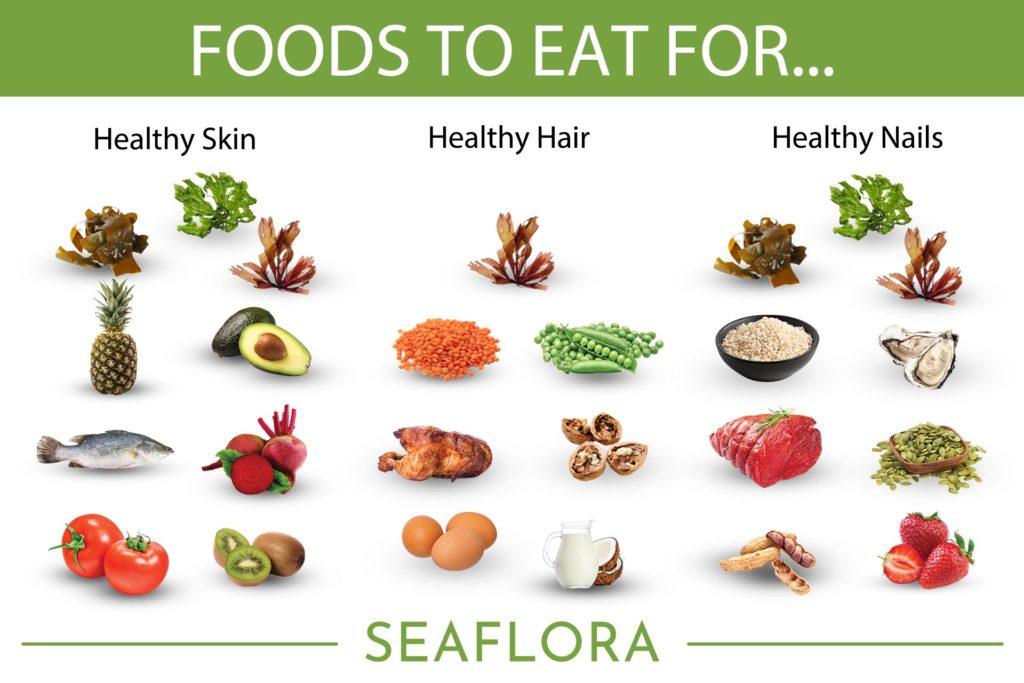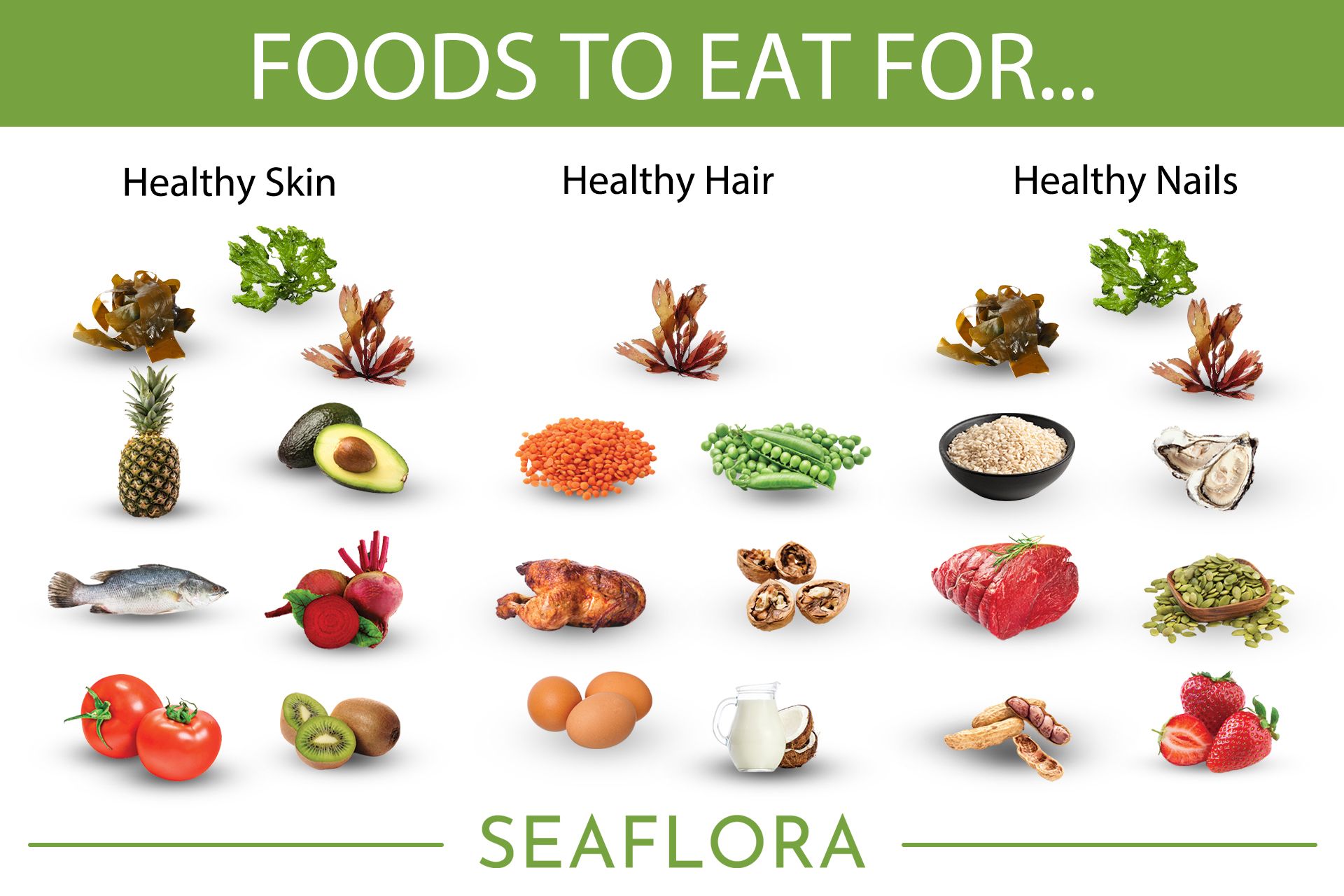 Seaflora believes in natural detoxification!
Detoxification is a form of "first aid" for the body, designed to rid it of waste and harmful substances so that its regulatory self-healing and protection mechanisms can resume their normal functions. There are a variety of 'detox' philosophies, ranging from complete fasting to restricting food consumption to a small number of ingredients. Although there are valid reasons to give our bodies a break now and then, there is also value in taking a more systematic and continuous approach to detoxing by eating foods that facilitate toxin removal on a daily basis. If fasting is necessary, we suggest sea moss gel, or making tea with dried seaweed so your cells are receiving perfect nutrition.
Seaweeds are divided into various groups based on their pigmentation, and each group aids in different aspects of the detoxification process:
RED are richest in full chain amino acids, prebiotic fibres and have antiviral, anti-fungal, antimicrobial, antiseptic, anti-inflammatory properties and are antioxidant rich.
BROWN are richest in B Vitamins and iodine. Aid in tissue and DNA repair. Contain special detoxifying compounds. Antiviral, anti-fungal, antibacterial, antiseptic, anti-inflammatory properties and are antioxidant rich.
GREENS: richest in chlorophyll, and Vitamin A1. Antiviral, anti-fungal, antimicrobial, antiseptic, anti-inflammatory properties and are antioxidant rich.
Our products are all formulated and hand crafted in Sooke, on Vancouver Island, British Columbia, Canada. All seaweeds infused into every Seaflora Skincare formulation are hand harvested in the nearby Salish Sea with recognition to the T'Sou-ke and Pacheedaht First Nations'. See our blog on Ancient Thalasso Healing Practices of the First Nations People of Vancouver Island for more info. Seaflora Skincare is the perfect choice for wellness seekers around the world. We strive to produce genuine, nontoxic, organic and nutrient rich sustainable skincare, authentically from sea-to-skin.