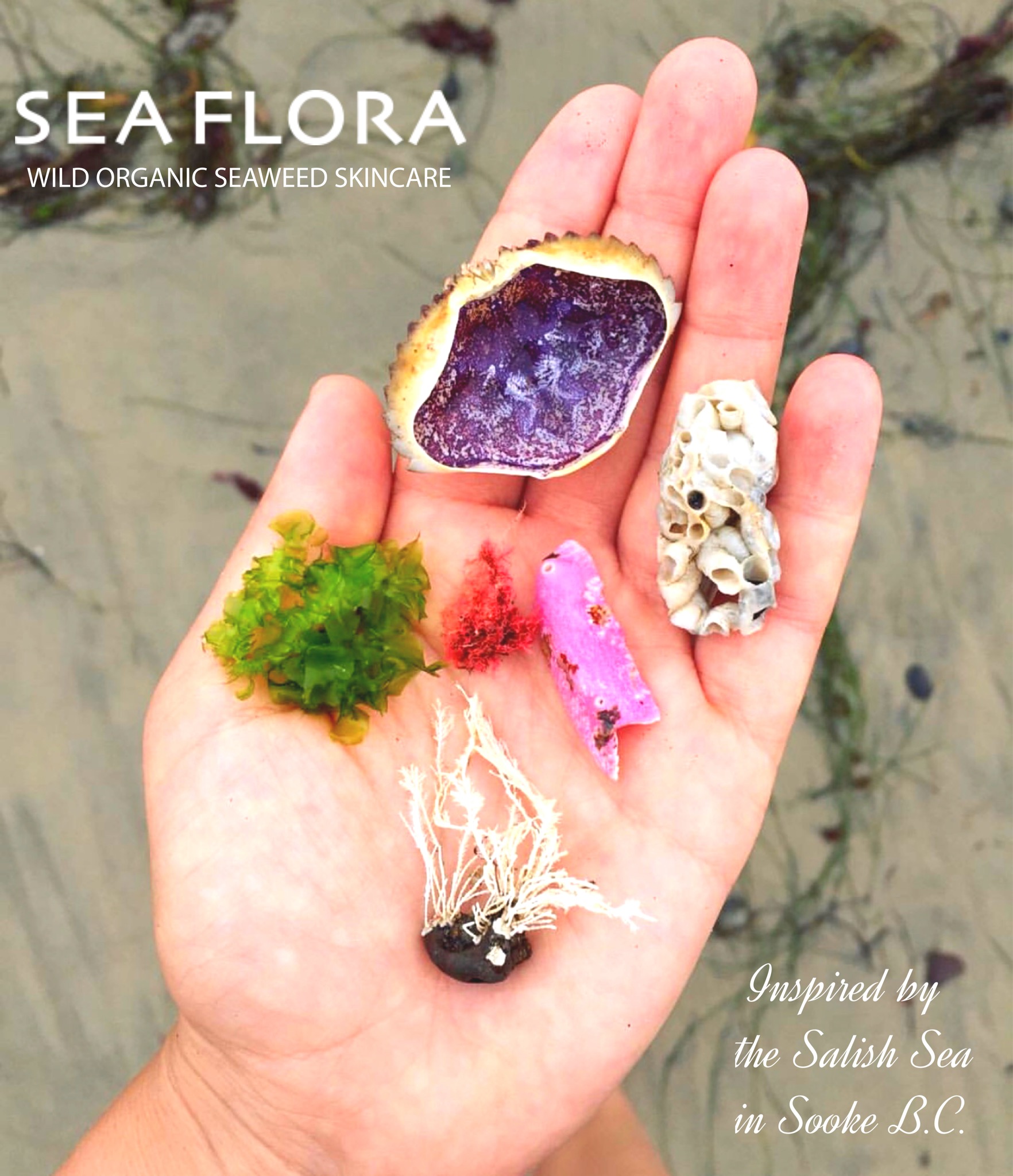 What are the Best Beaches to Visit near Seaflora?
Seaflora head office and manufacturing facility is located on one of the most pristine coastlines in the world, Vancouver Island, Canada. Beaches surround the town of Sooke, where you can pick up a lovely takeout dinner, or an organic coffee from any number of locally owned restaurants. You come across one of the first of many big beaches along West Coast Road just a few short minutes out of town; Gordon's Beach. This is a famous beach among the locals to watch the summer sunsets and passing whales, orcas, sea lions, seals, otters and more. With beach access right off the highway, and lots of parking to boot, there is still an exceptional amount of privacy available! Read on to learn about the lesser-known beaches to visit in Sooke from a life-long local Sookey!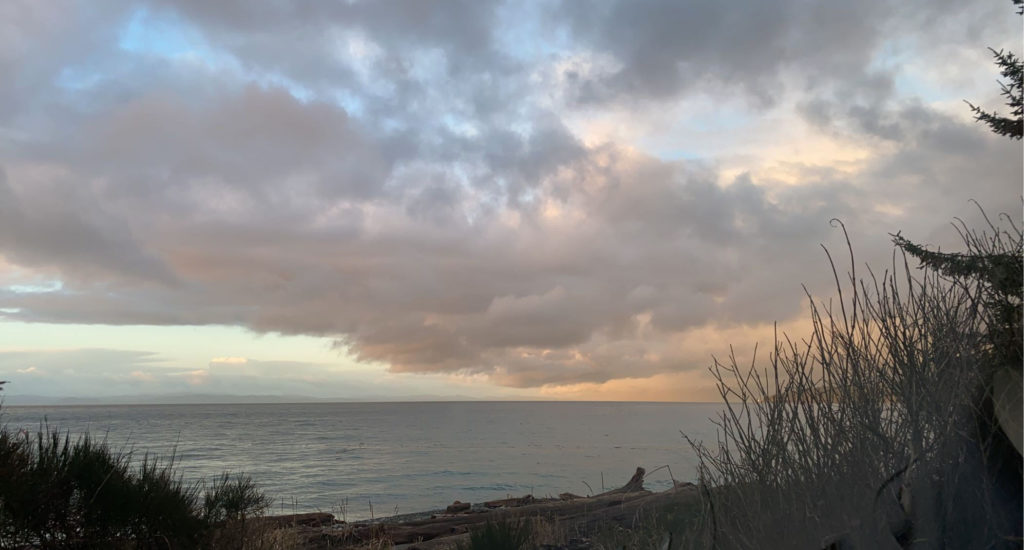 Sooke to Port Renfrew
From Sooke to Port Renfrew, along West Coast Road you can find upwards of 15 popular beaches and approx 50 "secret spots"! Sometimes, it just takes a local to give you some secret tips and tricks. In the summer, these beaches can get pretty crowded. While it's best to go mid week, there are a few tricks to avoid the crowds. One of the favorites? Avoid lunchtime at all costs – especially on weekends. With Covid-19 keeping us all cooped up inside, one nice day sparks mad races to the rural beaches on the Southern tip of Vancouver Island. Another trick locals use is frequenting the beaches with longer hikes and embracing rainy weather.
"It takes a longer drive to get to beaches like Mystic Beach and China Beach and a longer hike once you arrive, and Sombrio has a harsh road to discourage visitors." says Teagan Liptrot, a young local who has grown up in rural Sooke camping, surfing and exploring most of Vancouver Islands beautiful coastal beaches and hiking trails. "Those long hikes and drives usually discourage most people who are just looking for a short little day trip. I've done the West Coast Trail and the Juan De Fuca Trail just to avoid the summer tourists."
Even after talking with Teagan, she wouldn't give up the name or location of her favorite secret spot, but was very happy to offer some tips to those who haven't had the time she has had to explore so much of the Island. "Finding the secret accesses is also a great way of avoiding crowds," says Teagan. "It takes a keen eye and some exploring spirit, but if you're determined you can find some really neat spots right next to the most popular of beaches where you may find a cave of Sea Lions." She even gave us one little hint, "Try looking down a few of the shorter, boring-looking roads… most will lead to something pretty cool. If you find yourself with a day to waste, waste it exploring!"
What are the Most Popular Beaches to Visit?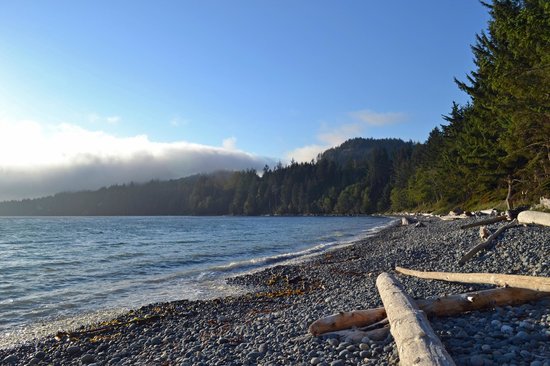 If crowds aren't too much of a worry for you, there are some more popular beaches. Of course, they're more popular for a reason! One of the favorites is French Beach. About a half hour drive from the town of Sooke and just over an hour from Victoria, it's one of the more popular, with fairly easy access. It offers a parking lot right off the highway, and also a campground with public BBQs, French Beach fills up pretty quick on sunny days! Seeing cars parked down the road on most sunny weekends, there's still more than enough beach to go around! Once you enter through the main entrance, a paved hill down to the beach, there are countless little trails to explore on both sides of the public access. On your right, crossing the bridge, you can hike through and around the campground area. On your left side, walking past the main beach access, there are trails throughout the forest, and other accesses scattered down the beach as you follow the main trail. This beach is perfect for anyone with kids, (or older knees!) as it is fairly easy walking, offers breath taking sunsets and a beautiful view in any weather barely 100 meters from the parking lot. There are also public toilets and bear proof garbage disposal, which makes this a popular spot for picnics or a chilly summer swim!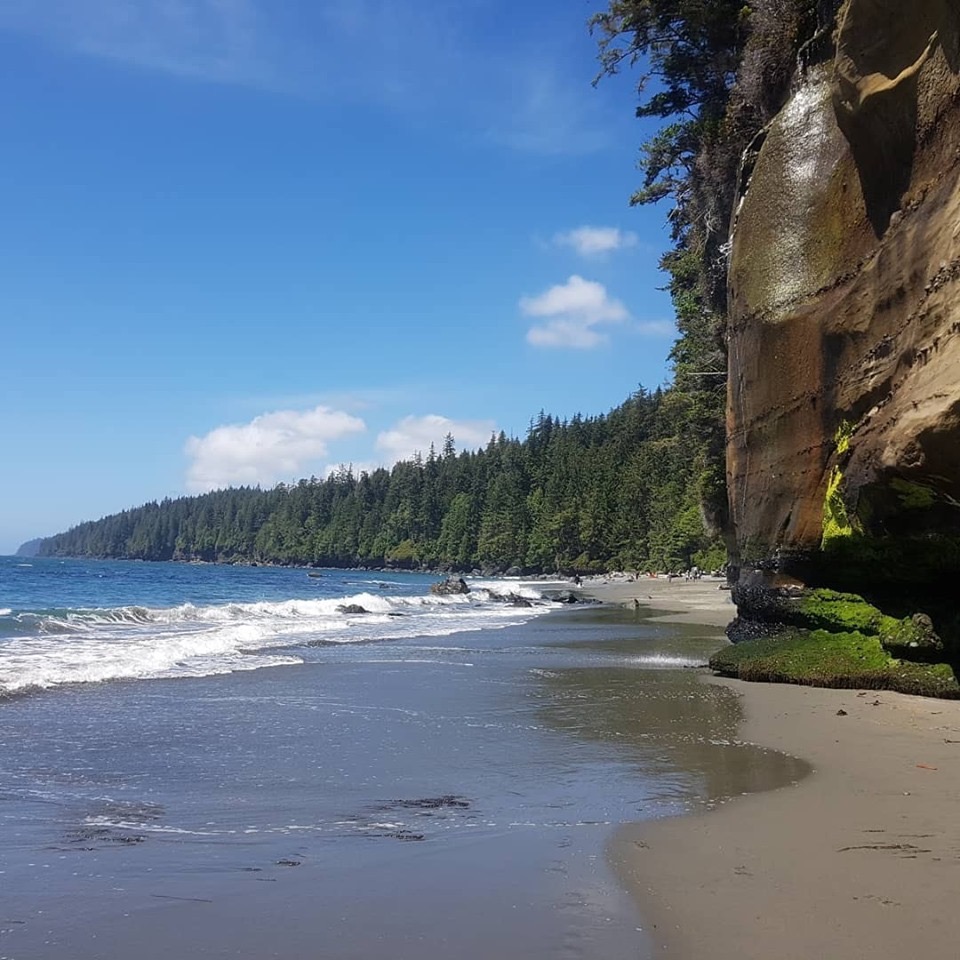 Another popular beach is Sandcut Beach. A smaller parking lot off of West Coast Road about 40 minutes outside Sooke and a short 15 minute march through the temperate Van Isle rainforest forest, brings you to a rocky shore on the Straight of Juan de Fuca. About 300 meters from the beach access, you'll find a waterfall descending off of a gorgeous sandstone overhang. On dry, sunny days, the back of the waterfall makes for a great photo-op as you can walk right behind it! Although, BE CAUTIOUS as it does get slippery when the wind blows the water back onto the rock.
Are There Places to Stop for Lunch?
Of course! Highly praised, and well known are the organic treats, caffeine beverages and deli options at Shirley Delicious. Although it's a place to definitely avoid at lunch time on the weekends, their paninis and little treats are definitely worth the wait! Further out, your next stop would be Point no Point Resort. While this is a beautiful place to stop and stay the night in one of their private seaside cabins, Point no Point also offers romantic lunches, dinners and offers high-end take out. The food here is well known for incorporating local ingredients, and if you purchase something, they give you a code to their private beach access. This allows you to explore the many trails and viewpoints down to the beach at the bottom of their property. Please note that this access may be limited due to Covid-19.
As you continue toward Jordan River, one of the best places on the Southern tip of Vancouver Island for surfers in the winter, you will see Stoked on the right. This gourmet pizza house is a great place for a pie and a pint after a hike! If they aren't open, just go to the end of the Jordan River strip to find the Cold Shoulder Café. This lovely, locally owned business offers a selection of foods as well as hot and cold drinks that you can sit at their picnic tables and enjoy outside, or cross the road to the beach and enjoy your treats there. Being surfers themselves, sometimes you will find them closed when you would expect to be open. They wanna catch the waves to brah!
Just over an hour away from the town of Sooke, is an inviting waterfront pub located on the dock at Snuggery Cove. The Renfrew Pub is located at the Port Renfrew harbour where the Wild Renfrew seaside cabins are. Don't be surprised to see an eagle cruising overhead or a curious harbour seal popping up in the inlet to say hello!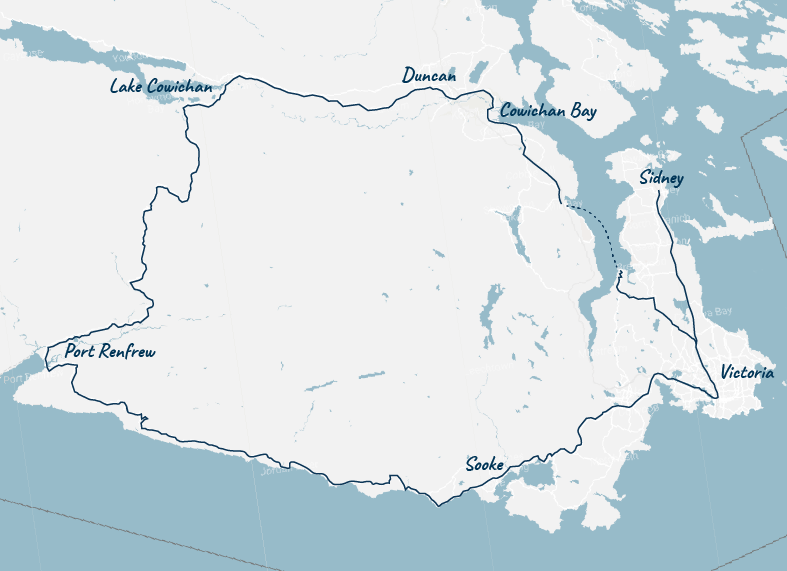 If you aren't up for any physical exertion and still want to plan a day of exploration and adventure, you can try the Pacific Marine Circle Route. This includes West Coast Highway #14 from Victoria, Sooke to Port Renfrew and it's an excellent way to explore the historic West Coast of Southern Vancouver Island! The wilderness route follows the coastline from Victoria through Sooke leading to Port Renfrew, and continuing on to Cowichan Lake and the Cowichan Valley. Finally looping back down the Trans-Canada Highway via Duncan and the Malahat to Victoria, this route is a popular one for anyone looking for a local road trip where getting out of the car to enjoy the lookouts is all it takes!