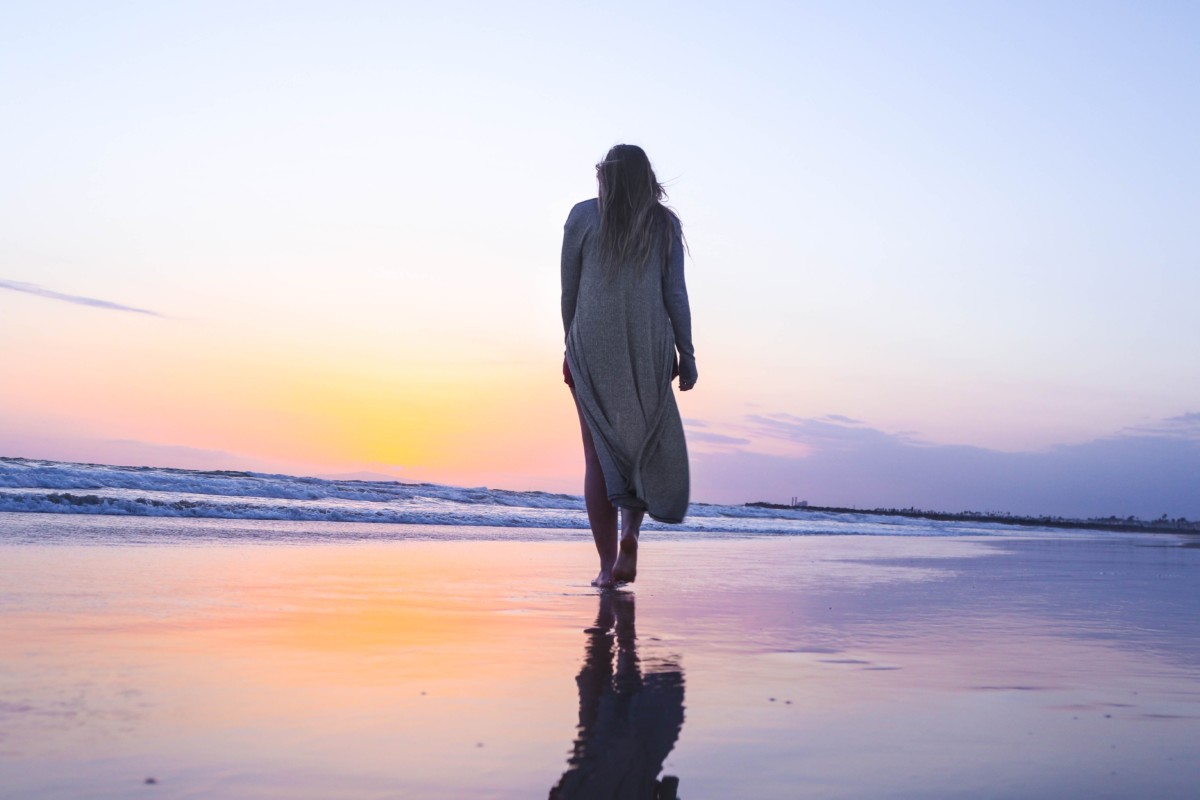 Why Sea Therapy Should Be a Part of Your Self-Care Routine (Plus Where to Start!)
The natural skin care world is experiencing boundless growth. What this means is that new products are hitting the shelves faster than ever before, and that new, exciting formulas are yours to discover. But should you try it all? Turns out, there's some skin care trends that are more promising than others. Among them is sea therapy, or everything thalasso-inspired. Read on to learn why sea therapy deserves a place in your skin care routine, and where you should start.
What is sea therapy?
In brief, sea therapy is the use of ocean elements for health and healing, including skin and self-care rituals. What do we mean by ocean elements? Think soothing sea water, ocean mud, marine minerals, and obviously the real star of sea therapy: seaweeds.
Should you try sea therapy?
The short answer is YES. Sea therapy, also called thalassotherapy, has been practiced for thousands of years. It's totally safe, has a long history of use, and tons of benefits. The modern appeal of sea therapy is that it's a fully natural, non-toxic form of self-care. What's more, sea therapy offers the benefits of nature, thanks to its main components that embrace you into dreamy ocean-side landscapes.
(Read more about the tantalizing benefits of thalassotherapy here)
Ocean water
Physiologically, the ocean contains all the necessary substances for human survival. There is a true, natural connection between ocean water and our own bodily fluids (think blood and plasma, sweat, and salty tears). The mineral elements in ocean water and in our bodily fluids exist in almost exact proportion. To sum it up, what this means is that ocean water and sea elements create a seamless gateway for detoxifying, re-mineralizing the body, and hydrating your skin.
Ocean mud
Ocean mud naturally collects into the intertidal areas where the movement of waves deposits it in luscious pools. What's really amazing about ocean mud is that tidal movements shape it into perfect spheres, making it the optimal choice for skin exfoliating. The smooth, perfectly round edges mean there's no risk you'll scrape and damage your skin, especially on the face. Use ocean mud to cleanse and remove dirt particles, impurities, and toxins. Exfoliating with ocean mud improves blood circulation, balances pH levels, and promotes cell regeneration.
(Did you know ocean mud is the perfect alternative to toxic microbeads? Read more here)
Pacific sea salts
Natural, unrefined sea salts supply a wealth of important minerals. But it doesn't stop there: using pacific sea salts in self-care rituals helps balance and regulate electrolytes and support nutrient absorption. Soak in sea salt baths to detox, prevent and address muscle cramps post-workout, and prep your body and mind for restful, delightful sleep. Inflammation is reduced in both muscles, joints, and the skin. Circulation is improved, and here's an added bonus: a high magnesium content also lifts your mood.
(Interested in relaxing soaks with added health benefits? Find out more here)
Seaweed
Bathed in mineral-rich ocean water, seaweed are a true gift of nature. Packed with skin-loving nutrients, seaweeds offer nutrition in its ionic form, which means your skin soaks it up like a sponge. What's more, seaweeds contain way more active compounds and nutrients than any land plant (yep, even more than kale!), making it the most vibrant superfood for your skin. Seaweeds supply essential amino acids, healthy fats, and a wide range of vitamins and minerals including vitamin A, B, C, D, E, and K.
Where to start?
Reading about sea therapy is lovely, but the magic happens when you give yourself time to experience it for yourself in soothing self-care rituals. Where to start? At Seaflora we're total beach lovers and thalassotherapy aficionados, and our full product line offers you the pleasures and benefits of sea therapy, minus the work of sourcing high-vibe, quality ingredients for yourself. We harvest and handcraft all of our products right here on the pristine outer coast of Vancouver Island, where the Pacific rainforest meets the cold, wild ocean. Here's a blissful, sea therapy skin ritual to get you started:
BODY
A detoxifying, seaweed rich soak
An ocean mud fortified whole body exfoliant
A collagen boosting seaweed body gel
FACE
A creamy, lightweight cleansing lotion packed with seaweed
An ocean mud, vitality enhancing facial exfoliant
A velvety, pH balanced toner enriched with seaweed
A collagen boosting seaweed moisturizer