July 21, 2017
Beat Sunburn This Summer – 5 Natural Ways to Care for Sunburn
Beach season is finally here, and with it comes the return of the bummer that is the sunburn. Although we like to forget about sunburns during the colder seasons when we long for the suns warmth, swimsuits, and picnics on the sand, sunburns are super common – and they're a pain!
Read on to learn natural ways to deal with a sunburn this summer.
Sunburns are more common than you think. According to the CDC, a third of adults and 60% of children experience sunburn every year. They are usually caused by overexposure to UV light, although a few other factors come into play as well: your skin type, the time of the day, intensity, where you are in the world, and how long you stay in the sunlight or tanning bed.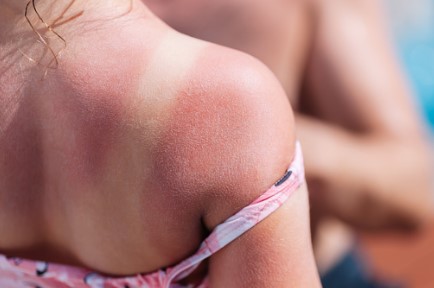 What happens when you're sunburnt?
Well, the most obvious sign is the skin surface turning red and hot to the touch. However, sunburns can cause other annoying symptoms as well.
Typical symptoms include:
Sun stroke can actually be fatal!
So what can you do to prevent sunburns?
Rule #1: It might seem like it goes without saying, but wearing sunscreen is your #1 tip against sunburn! Find an organic brand you like and keep a bottle in your purse at all times – this is especially crucial with little ones, since their skins burn more easily.
Rule #2: Always re-apply, re-apply, re-apply.
Rule #3: Stay out of the sun during peak time, between 10 AM and 2 PM, on super sunny days.
That's all well and good, but what to do when, despite your best efforts, you come home from a day of beach combing with sand on your feet and… a sunburn?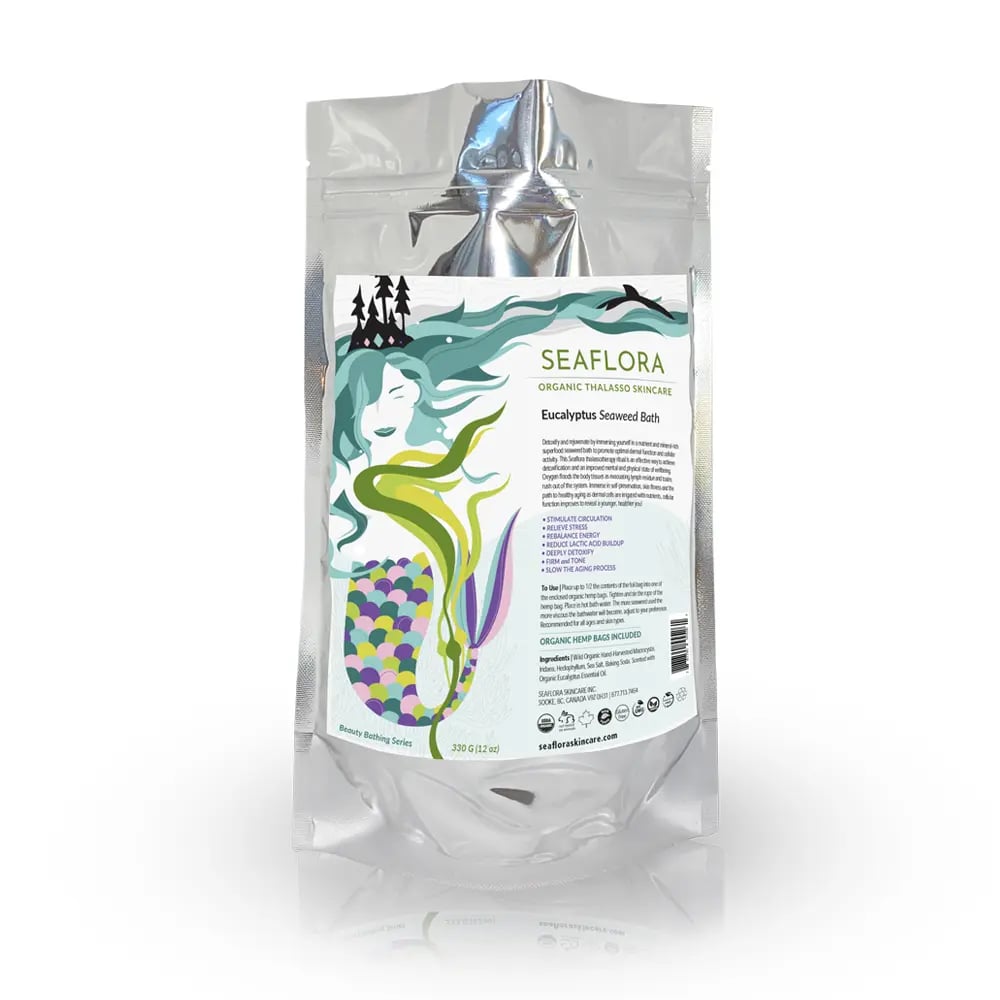 Try these natural remedies to soothe your skin and speed healing
Hop in the tub for a cool, refreshing soak.
This simple trick will help cool you down and ease the pain. A seaweed bath will help nourish and heal the skin much quicker.
Slice up some fresh cucumber and rub gently over your skin
With its cooling effect and mild astringent properties, cucumber will help to relieve discomfort
Apply Sunblock or Seaweed Body Gel after you are out of the sun.
It might sound silly, however numerous studies have shown that these are effective ways to prevent sunburn if you forgot to apply sun protection while in the sun, reducing severity or actually preventing a sunburn altogether.
Although science has proven seaweed is better for sunburn treatment, Aloe is more well known as a natural sunburn remedy.
Load up on water, preferably coconut water, after a sunburn to prevent fatigue and headaches – make it even better by adding cucumber slices and freshly squeezed lemon for extra hydration
We know you're busy, but it's so important to take some time to chill and let your body recover – a quick nap, or a short and sweet meditation session will help you speed healing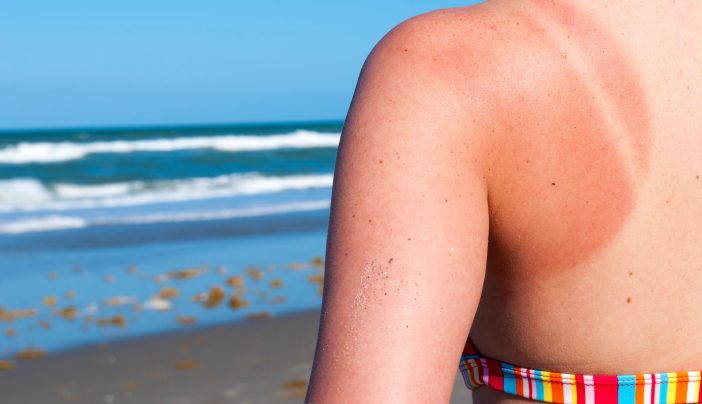 Want more sunburn tips?
When it comes to sun-damaged skin, there's one natural remedy that really stands out: seaweed. Yup, you read that right. The unique nutrient profile in seaweeds makes them an ideal choice for supporting skin elasticity and the regeneration of damaged skin cells. But you don't need to go on the beach and roll yourself in the stuff – at Seaflora we make active, seaweed based skincare that's easy to use and tote around.
Here's the ultimate sunburn treatment: our Sea Spray Splash Toner, alcohol-free, pH balanced, and enhanced with soothing Aloe Vera and astringent Witch Hazel, followed by our Seaweed Body Gel, made of 80% pure seaweed puree for total skin hydration and relief from burning and itching. You won't want to hit the beach without it!