OUR STORY
Seaflora Organic Thalasso Skincare bottles the soul of British Columbia's West Coast.
Born in the B.C. wilderness, by one visionary woman and now carried on through the next generation, still located in our small Sooke community. No other skincare company puts the same level of forethought, love, and dedication into their practices as the Seaflora family.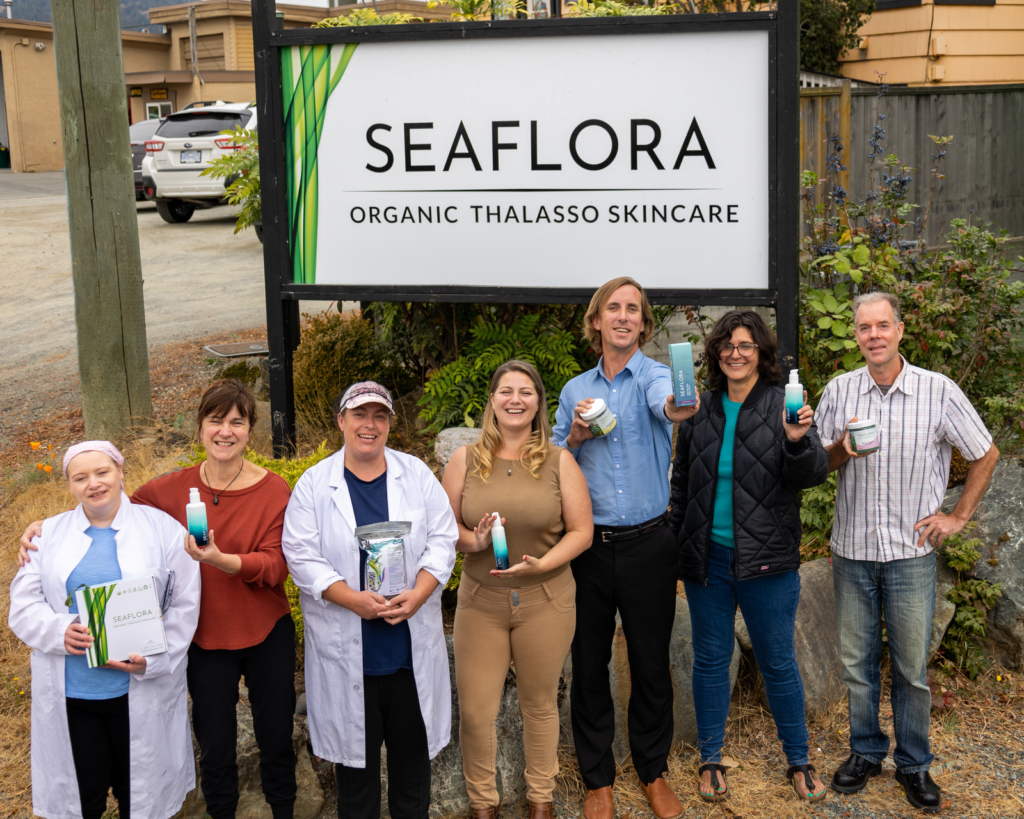 Seaflora Founder
Diane Bernard, Outer Coast Seaweeds
Seaweed visionary Diane Bernard is at home on the ocean.
Coastal origins and a lineage rich with marine life that stretches for generations infuse Diane's passion for seaweed with a deep resonance.
From the salt-swept Magdalen Islands to the temperate rainforest of the Pacific Northwest bordering on the Salish Sea where twisted arbutus limbs reach over rocky bluffs, Diane's use of seaweeds is anchored in ancestry.
Pioneering the use of fresh, raw seaweed in the skincare industry, Diane has devoted over two decades to the research and development of the world's first skincare line formulated from certified organic seaweed, Seaflora.
Diane's revolutionary approach to using fresh seaweed in skincare is far-reaching: through years of testing, the Seaflora Skincare team has developed methods that keep raw nutrients in seaweed biologically active. This huge advance in skincare is followed closely by researchers worldwide.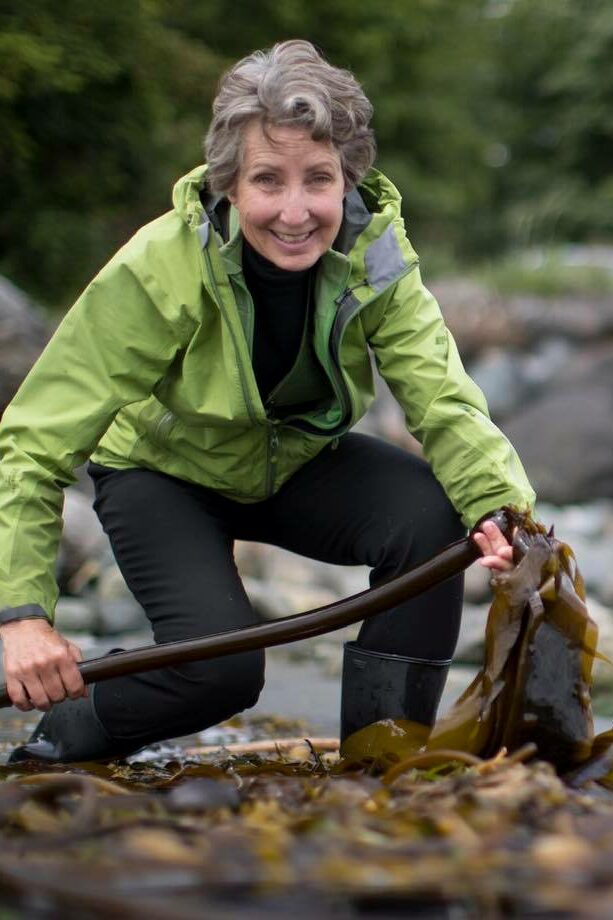 SEAFLORA'S VISION
The family is now reunited on Vancouver Island, with Adam heading the family business. As the next generation, Adam is honoured and proud to continue the family business building upon what Diane began over 20 years ago. Seaflora is now recognized globally as an industry leader in seaweed skincare.
It is Seaflora's vision to take their leading edge products to the next level with new innovative formulations and experiences while staying true to the core values and sustainable business practices that have made Seaflora the company it is today.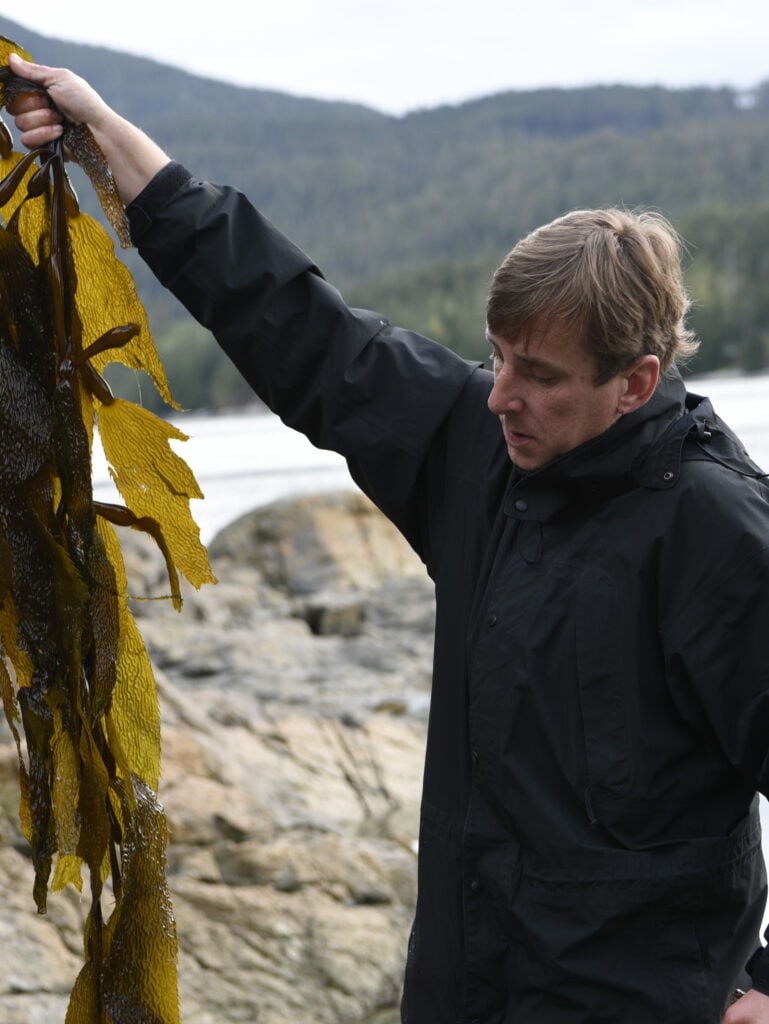 OUR SEA.E.O.
Adam Butcher, Seaflora
A vocal supporter of local businesses, Adam joined the Vancouver Island Family Business Association in 2014 to gain further experience from business leaders who have been successfully operating family enterprises for generations. Adam joined the Board of Directors in 2016 where he continues to be an active member to this day.
Adam Butcher shares the same passion for seaweeds and the ocean as his mother Diane Bernard and Marine Biologist father George Butcher.
Born in Sooke, just steps away from the Salish Sea, Adam's earliest days were spent exploring and learning about the living-ocean, intertidal zones, and human effects on the coastlines of Vancouver Island.
Since childhood, Adam has been an experienced seaweed harvester learning the biology, nutrition, reproduction and sustainable harvesting practices of seaweed from his mother.
Love Based
Brand Values
Success
We are not successful until you are

Sustainability
Transparent environmental stewardship in all our practices
Love-Based
Hard on the issue, not on the people!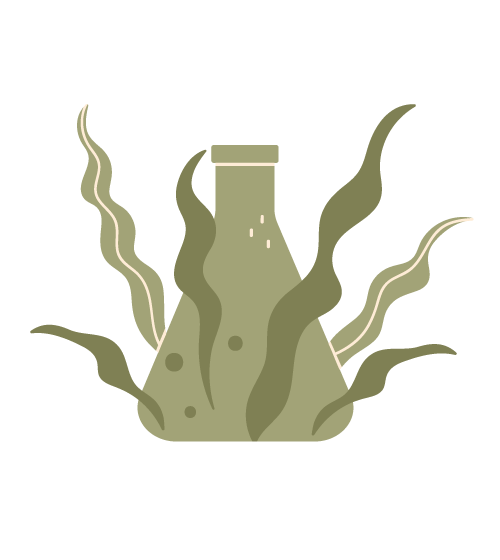 GSD
We believe small teams of passionate people can, will and are Getting Sh*t Done!
Trust
We build trust through integrity and authenticity
Seaflora Skincare is still manufactured in small batches by hand in Sooke, B.C. Canada. Food grade, wild, organic, superfood, professional seaweed skincare.