February 21, 2021
Kaolin and Glacial Clay Facial Treatments
Seaflora Skincare wants to see your skin SeaFlourish with an at home facial treatment! That is why we have created Sea Results Sample Routines for all skin types! All of our masks and exfoliators use Canadian Glacial Clay and Kaolin Clay.
Canadian Glacial Clay has been used for generations by First Nations for its anti-inflammatory and anti-bacterial properties. While Kaolin Clay's use originates in China, it is perfect for softening, restoring and rejuvenating the skin. Read on to see which Seaflora Masque is right for you! Learn how Seaflora works their magic to bring your skin back to a perfect balance, 100% naturally.
Canadian Glacial Clay
The core structure of our glacial organic clay is chlorite-mica, enhanced by almost 60 rare earth minerals and marine ions, culminating in natural, restorative clay.
This clay is a product of erosion caused by the movement and melting of Canadian glaciers. It is one of the few clays that exists naturally in a mud-like state. Glacial Clay eventually deposits as a sediment in the ocean and becomes enriched with essential vitamins and rare minerals from the ocean water. This is one of the most pure, natural clays in terms of its concentration of anti-aging and restorative minerals.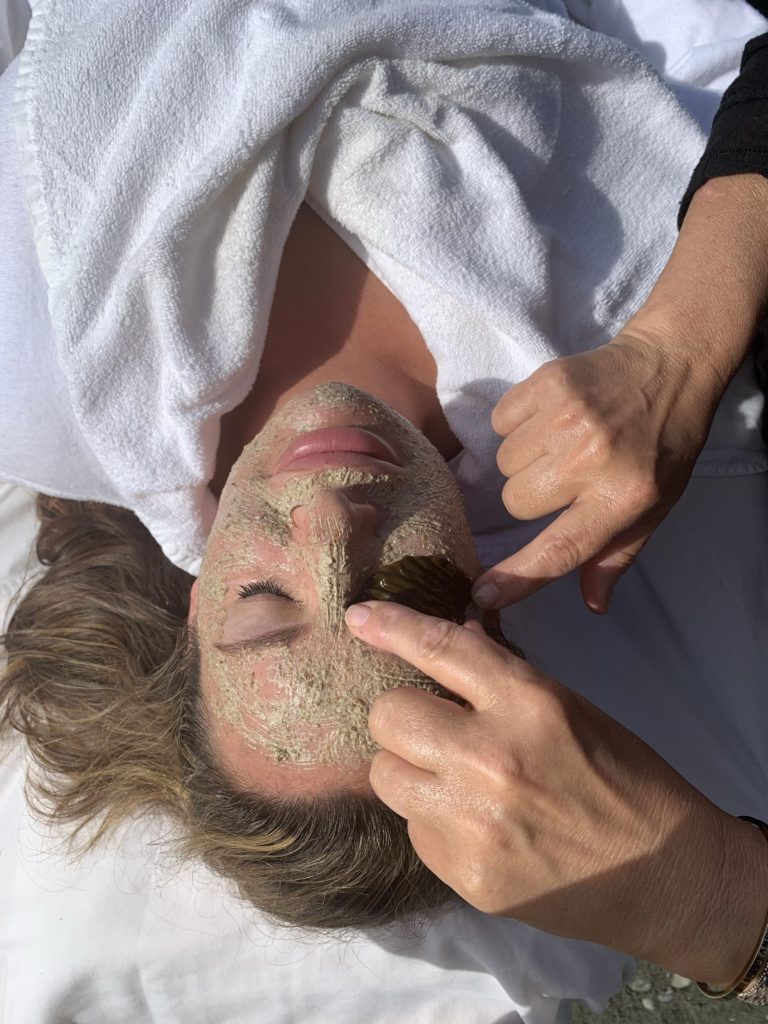 Glacial clay's net negative ion charge attracts most positively charged bacteria and toxins, drawing these impurities out from deep in the skin, detoxifying, rejuvenating and revitalizing the skin. It is reputed to stimulate blood circulation, soften the skin and balance the skin with rich sea minerals to help smooth fine lines and wrinkles and slow the aging process.
Another beneficial element of this clay is its amazing ability to absorb micro-sized clay particles. The osmotic power of the clay pulls moisture up from deep inner tissues to hydrate the surface of the skin, and cleanses the skin without dehydrating it. This clay is excellent for acne-prone skin, and reducing the look of large pores while removing and helping to heal any impurities.
Kaolin Clay
Kaolin Clay's use can be traced back to being used by the ancient Romans, Greeks, and Egyptians. It is a gentle, natural clay that reputes improving blood circulation, absorbing toxins and cleansing the pores in the skin. Making sure dead skin cells adhere to this nourishing mineral-rich substance, Kaolin Clay washes away impurities without removing the skins natural oils. This clay is a great choice for dry or sensitive skin types or to soften and illuminate rough, textured skin.
Benefits of both Kaolin and Canadian Glacial Clay For Skin:
Detoxifies
Removes accumulated dead/dry skin cells, toxins, and bacteria from the skin
Improves skin's tone and texture
Replenishes beneficial minerals and elements to protect and renew the skin
Rehydrates the skin
Restores and Balances Skin's pH Levels
Tones and Tightens your Skin
Purifies
Natural Exfoliating and Astringent Qualities
Reduces Oiliness of Skin
Increasing Rate of Blood Circulation that Speeds up Healing Process of Troubled Skin
A natural all-in-one skin care regimen
Effective problem-skin treatment
Pore reducing
Healthy exfoliation and blood circulation
Wrinkle reduction
Seaflora's Masques are Not Just Clay…
Seaflora also incorporates 9 different types of Wild, West Coast Canadian Seaweeds! Visit our blog: 7 Ways Seaweed Helps in Skin Repair for more information.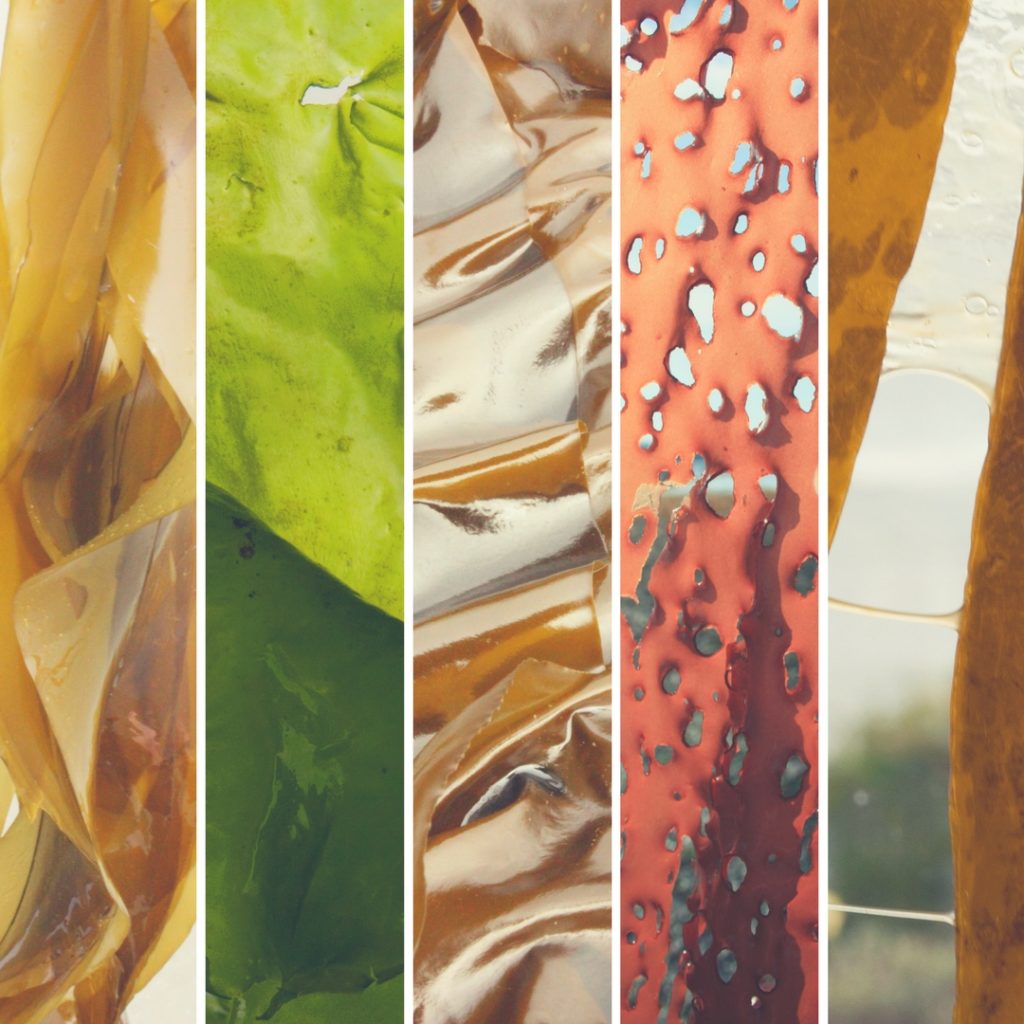 Seaflora uses 9 types of local, hand-harvested seaweed from the three main groups; the Brown Kelps (Phaeophyta), Red Seaweeds (Rhodophyta) and Green Seaweeds (Chlorophyta). These seaweeds have countless benefits and unique properties to each! Simply; Red Seaweeds are beneficial for their anti-aging properties, Kelps are amazing for a healthy metabolism and aid in tissue repair while the Greens are naturally excellent at detoxifying.
So, Which Seaflora Seaweed and/or Canadian Glacial Clay Masque is Right for your Skin?
Seaflora Offers 4 Types of Masques – each are beneficial for their own unique purposes! This guide will help you navigate which holistic Seaflora Masque is best suited to your skin type. You can also take our Skin Quiz to receive personalized product recommendations.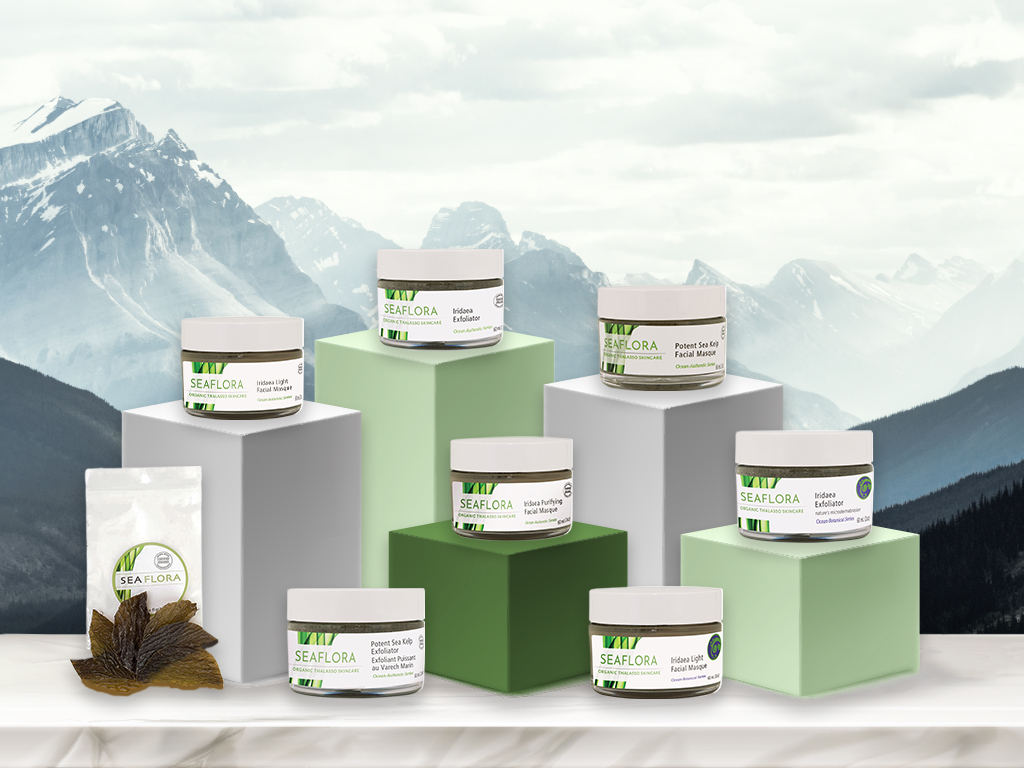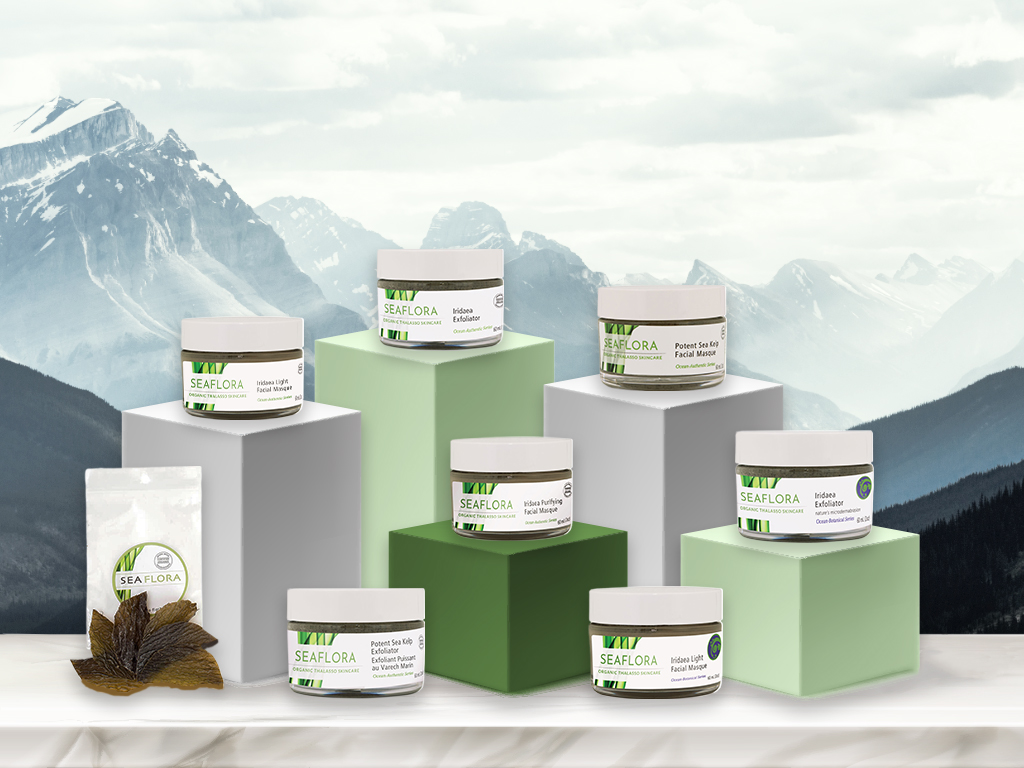 Being your biggest organ, skin needs a good workout a few times a week to stay in optimal health! This is a Masque we usually recommend for acne, or irritated/inflamed skin. Fibrous seaweed is blended with Kaolin Clay and botanical oils to especially help to restore irritated, inflamed or devitalized skin. This creamy mask gently detoxifies and draws out impurities, with added berry extracts to give an antioxidant boost to brighten the complexion. The skin is left refreshed and rejuvenated with a healthy Seaflora glow!
Key Ingredients: Organic Phaeophyta, Rhodophyta and Chloroyphyta Seaweeds, Blueberry, Cranberry and Red Raspberry Extracts, Aloe Vera, Rosehip Seed Oil, Chlorophyll
This product contains a nutrient rich cocktail to strengthen the skin's elasticity. Promote circulation, detoxify and gently exfoliate with Kaolin Clay to tighten and tone the skin. Berry extracts add an antioxidant boost and help to brighten the complexion. Skin fitness is a real thing, and being your biggest organ, it needs a good workout a few times a week to stay in optimal health! It is concentrated product that lasts a long time, and gives your skin the equivalent workout of "dermal gymnastics". Tightening, toning and rejuvenating the skin with every application. When the cellular systems are clean and nourished, they simply work better. Youthful skin is healthy skin.
Key Ingredients: Organic Iridaea (Rainbow Seaweed), Blueberry, Cranberry and Red Raspberry Extracts, Aloe Vera, Kaolin Clay, Spirulina, Chlorophyll
This product is recommended for all ages, combination to oily skin types and suitable for breakout prone and congested skin. This luxurious masque will draw out excess oil, reduce and heal breakouts. Our Organic Seaweed Elixir™ is blended with Kaolin and Canadian Glacial Clays to detoxify and clarify the epidermis. These elements are combined to minimize the appearance of pores, balance sebum production and tone the skin. Berry extracts add a boost of antioxidants to brighten the complexion.
Key Ingredients: Organic Iridaea (Rainbow Seaweed), Blueberry, Cranberry and Red Raspberry Extracts, Kaolin and Glacial Clay, Vitamin C and E, Aloe Vera
Sources:
First Nations Ancient Medicinal Clay