September 27, 2022
How To: Seaflora's NEW Luxury Bath Experience
Just bought Seaflora's NEW Luxury Bath Experience? Enjoy Seaflora's ocean authentic west coast thalasso spa experience in the privacy of your own home… Over and over and over! The beauty of this package is that many of the products included will last for years to come and can be used in harmony with so many other products. Let the ebb n' flow of Canada's west coast beaches wash over you. In this blog we'll explain the how-tos and step-by-steps for every product included in this luxury set.
Keep reading to get your spa on in the comfort of your own bathroom!
The Prep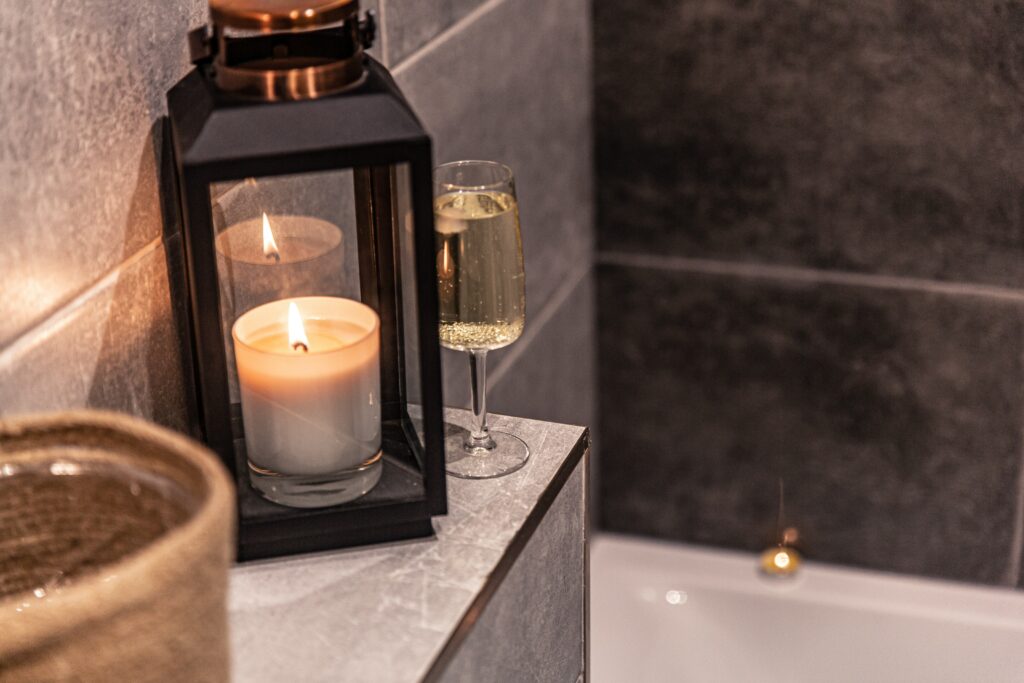 We want to set the ambiance first, of course. If you're a candle person, start there! Grab your favourite candles and organize them around your tub and bathroom. Next, you can set up your bath board (don't forget to lock it in place!). Turn the hot water on and pour yourself a glass of your favourite bevvy (maybe something sparkling?). To keep any stray hairs out of your face, use the comfy Seaflora Headband included. Don't forget to grab your coziest robe and towel, and set them aside for later.
Filling Your Luxury Bath
Sprinkle 2-3 scoops of Re-Mineralizing Sea Salt Soak in your bath. You can then place 2 Seaweed Fronds and a pair of Eye Masques in the water to soak while it fills up.
Dry brush face and neck. (Not sure how? Check out our YouTube video here)
Apply our Nourishing Seaweed Body Masque generously to the face and neck.
Dry Brush from the shoulders down for full body exfoliation.
Apply the body masque to the body, starting at the feet, and working your way up.
Our last step is to take the Seaweed Eye Masques from the tub and apply them under the eyes. Lay back and relax with a book and enjoy. (Pro tip: instead of salt water, you can rehydrate the Eye Masques with a serum for extra seaweed benefits. Check out our tired eyes routine for more information.)
Finally, Time to Get In
Pull the Seaweed Fronds from the bath water you've just filled and wrap them around your thighs or across your chest. Wrapping the masque with the Seaweed Fronds will keep the masque hydrated, allowing more nutrients and vitamins to soak into your skin. (Don't want to wrap in seaweed? No worries! Leave them to soak in the water with you, and allow their nutrients to join you in the warm water).
Now, you can finally step into the bath. Using the Natural Silk Sea Sponge, gently squeeze the water over your legs upwards to remove the masque, allowing the Ocean Mud and Seaweed from our Body Masque to add to the nutrient-rich water you created with Pacific Sea Salts.
These are our suggestions on how to get the most out of your new Seaflora Luxury Bath Experience, although you can preform these same steps in any order you'd like!
Want to learn how to get the most out of your Seaweeds and Sea Sponge? Visit our other blog: Want to Get the Most out of your Seaflora Bath Experience? for more tips and tricks from our Seaweed Pros!