July 27, 2017
5 Essential Questions to Ask Your Esthetician
Heading to a spa – just the idea of it brings images of fluffy robes and cedar saunas, of glowing skin and luxurious lotions and serums. We have certain expectations when we visit a spa, and being cared for by a knowledgeable, expert esthetician ranks high on the list. Read on to learn what essential questions you should ask your esthetician before your treatment so you can get the best results.
#1: What Training do you Have?
You might be afraid to ask this – don't want to come off as rude! – but there's really nothing to be shy about here. Your esthetician will be happy to share some of her expertise with you. If you have a specific skin condition, for example, you might want to seek an esthetician with extra training in that field. All you have to do is ask!
#2: What can I Expect during my Treatment?
Asking this question will help you relax and enjoy the treatment better, which is guaranteed to boost the results. Is it supposed to tingle a little bit? Will I feel heat, or cold? Will it hurt? Having a clear idea of what to expect during your treatment is oh-so important.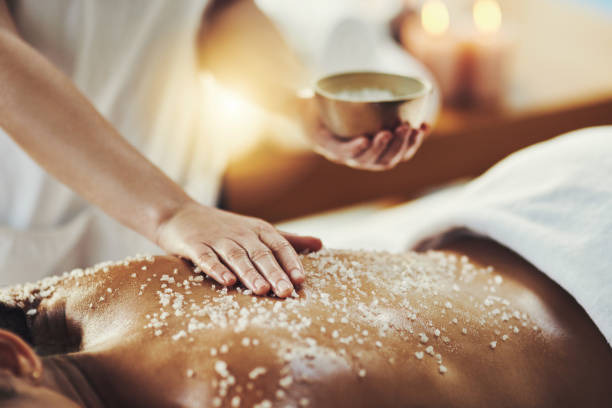 #3: What can I Expect after my Treatment?
Now that's what you really want to know! What results are you after? Depending on your skin type, you'll be after different outcomes. For example, if you have dry skin, you'll want a treatment that leaves you feeling supple and richly hydrated. If you're in for anti-aging, you'll want a firming and plumping effect, (like the one you get with our Sea Therapy Hydration Treatment.) Asking your esthetician what you can expect after your treatment is essential.
#4: What Products are you Using, and Why?
Spas don't pick their product lines at random, and estheticians will choose specific products for a reason. Make sure you find out why! Asking this question will help you get clear on what your skin really needs. Result driven treatments really depend on this: you need the right product for your skin type.
#5: What can I do at Home to up my Skincare Routine?
In other words, how can you keep that post-facial glow? Ask your esthetician for their recommendations. Because hey, you want to also look and feel your best on days when you don't hit the spa. Their tips can include anything from a specific skincare line, to more frequent exfoliation, to drinking more water, and even avoiding certain foods. Just don't forget to ask!
Your esthetician can be one of your top allies when it comes to achieving a healthier, seriously glowing skin. After all, we don't just go to the spa to relax: we want results, too!
*Want more? Read: 5 Essential Questions Your Esthetician Should Ask You for more spa tips