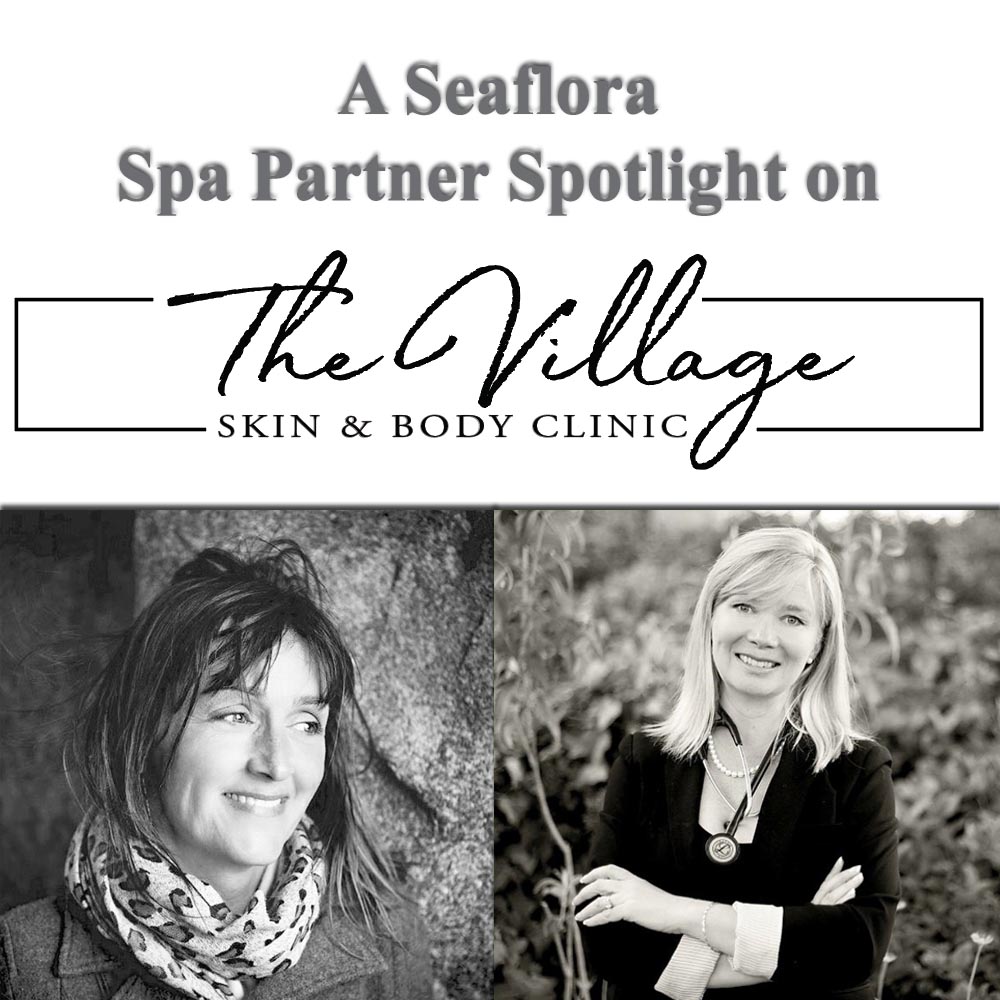 August 7, 2019
The Village Skin & Body Clinic
PROUD TO BE AUTHENTIC NON-TOXIC BEAUTY ENTHUSIASTS!
We use ancient methods combined with modern science to provide the highest grade of skin and body care. Our belief is that true beauty is created from the inside out starting with honesty and an honoured sense of peace.
We actively:
Facilitate sustainable solutions & effective natural alternatives for aesthetics, and body care
Elicit progressive dialogue
Create an access to a new level of well-being
Provide resources, educate and inspire our guests to seek healthy solutions
Choose to be synergistic of choice
Operate with exceptional professional standards
Invoke a sense of calm
We provide a full menu of aesthetic services, paramedical skin treatments, non-laser tattoo removal, permanent makeup and areola tattooing, scar camouflaging, pain management treatments (advanced electroporation technologies, prolo/PRP injections, PEMF technologies), relaxing body treatments and more.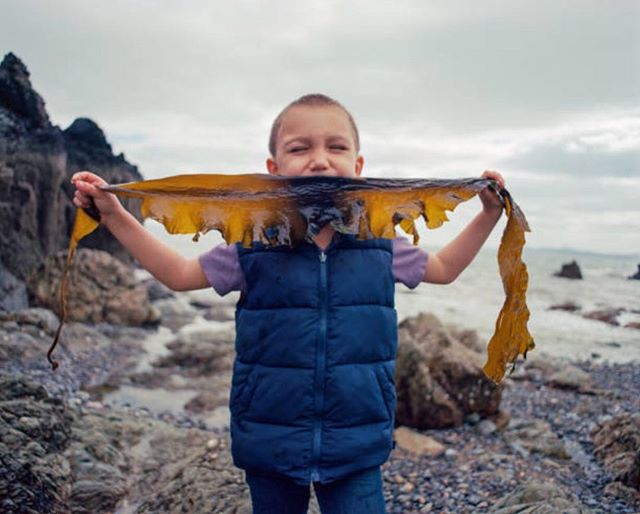 Let's take a second to talk about SEAWEED, such a diverse, beneficial and sustainable vitamin bomb. It holds 9x more nutrients than any land plant. This antioxidant rich sea vegetable is proven to target a range of inner and outer concerns with thalassotherapy that is related to well being such as thyroid function, digestion, damaged or scarred skin, anti-aging and maintaining that youthful glow. We love working with Seaflora Skincare because of their wild integrity to both the source and bioavailability of product. We offer customized skin and body treatments using the notion of the ocean for happier skin and body inside & out.
What makes us Non-Toxic Skin Enthusiasts?
What makes us stand out is being a talented team of passionate and thoughtful individuals, fueled by creating a complete sense of wellness and beauty. We aspire to inspire our clients in achieving their goals in personal care using natural, organic products. We focus on the science behind great skincare and overall well being, knowing that it starts with identifying and understanding each of our client's profiles. One size does not fit all. The reality of multiple profiles means there is not one perfect formula or magical ingredient for all of our guests in everything we do. Individualized treatments using medical grade, high-performing ingredients and luxurious formulations with innovative delivery systems provide outstanding results.
Thalassotherapy Treatments
All treatments are driven by a wellness approach & delivered by naturopathic physicians and/or highly trained individuals who specialize in their services. In addition to full service aesthetics, our team provides natural therapies in treating acute and chronic pain, anti-aging medical aesthetics and semi-permanent and paramedical tattoo (and removal) applications.
We care about protecting and preserving our natural and human resources. Therefore, we continually work on strategies in making world-wise decisions that will enhance the quality of life for all. We have the choice to detoxify, invigorate and enhance our world and ourselves in which we live giving us the best of ALL worlds.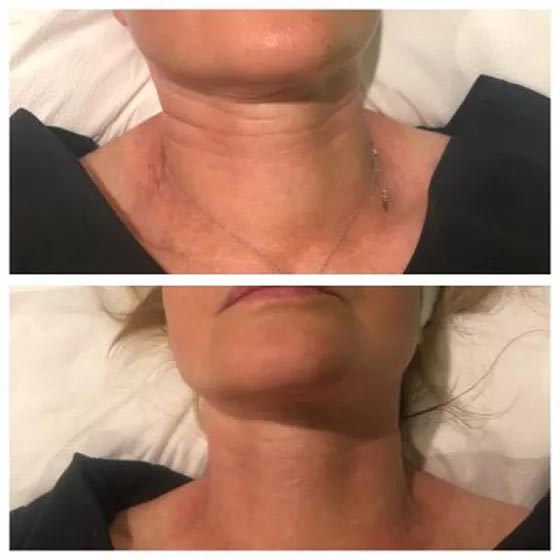 The list of reasons that we non- toxic skin enthusiasts chose Seaflora as our partner is long and still continues to grow the more we work together with them. Here are a few major reasons:
Seaflora's products are ethically, responsibly & locally sourced, full of goodness that provides a healthy regime for skincare, without anything nasty like fragrance, colour and preservatives.
Seaweed is our favourite sustainable crop
The products are biodegradable, safe to use in nature and public spaces, so our drains and water systems love them!
Our values are congruent and Seaflora is as equally invested in them as we are.
It's as fresh as it gets!
We get great service and support!
Our patients who are recovering from varied illnesses love it!
All skin types of all ages and races love it!
We love seaweed! It's like magic the way it literally permeates osmosis
We are so impressed with the innovations that are being developed by Seaflora.
We feel even more in love with it knowing that we are supporting such great people and their efforts. Their team is unlike any other!
What we offer using Seaflora Skincare Products:
Green Smoothie for your skin: an individually customized facial
The Vibe facial: A facial treatment using ultrasonic dermabrasion and a transdermalporation delivery of Seaflora serums
Sea Therapy foot treatment: A foot treatment using Sea Salt Soak, customised essential oil blend, heat infused foot mask, finished with a reflexology inspired foot massage.
Customized pain management treatments: using transdermalporation of Seaflora Healthy Healing Gel in combination with homeopathic remedies and other prescribed protocols
We create Post Procedure kits for after treatment care using Seaflora products.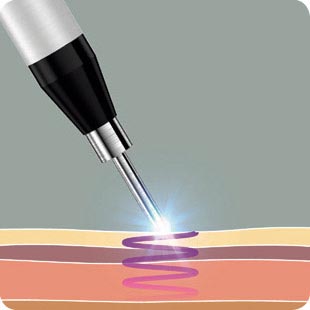 The micro-current in the Stilo increases the electrical conductivity and permeability of the cell plasma membrane, whilst creating additional water channels or "electropores" in the skin, allowing for properly charged cosmetic and/or medicinal particles to enter subcutaneous tissue at controlled depths.
About our Staff:
Dr. Heli McPhie, ND. Co-founder.
She is an extraordinary naturopathic physician and our medical advisor.

Leslie Lee. Co-Founder.
Clinic manager and ring leader. She is the maestro to our orchestra. She provides specialized therapies in treating acute and chronic pain. Natural, organic and holistic pain management, facial treatments as well as non-laser treatments and tattoo removals.

Dr. Maria Fabro, ND
Dr. Megan Maycher, ND
Dr. Annie Savage, ND
Are the naturopathic doctors providing cutting edge advanced therapies in pain management and anti-aging medicine using natural medical aesthetics & injections so you can look and feel your best.

Jennie Foster
Our specialist in aesthetics; full service aesthetics are her thing! She provides amazing body treatments and targeted medical grade facials.

Tamiko Coupland
Our talented paramedical tattoo artist. As a brow artist, semi permanent make-up is her specialty including lips and eyeliner. She also does her magic on areola tattoos and scar camouflaging. She creates beauty by design!

Jill Fischer
A certified life coach and hypnotherapist with an extensive background of practice, study and experience. Her transformational experiences through body balancing treatments create a sense of bliss, and emotional well being within.

Ella Taylor
Our wellness advocate and non-toxic beauty enthusiast who leads our way into making the world a better place! She creates all of the beauty around us – and she is a brilliant at solving tattoo regret for our clients as a non-laser tattoo removal technician.

We exist… because the world is full of remarkable beauty!
The Village Skin & Body Clinic
1363 56 street unit 6,
Tsawwassen BC, V4L 2P7
www.villageskinandbody.com
604-943-7785
Web: https://www.villageskinandbody.com
IG: @of_remarkable_beauty
FB: https://www.facebook.com/thevillageskinandbody/
Open Hours: Monday through Saturday 10-4pm or by appointment