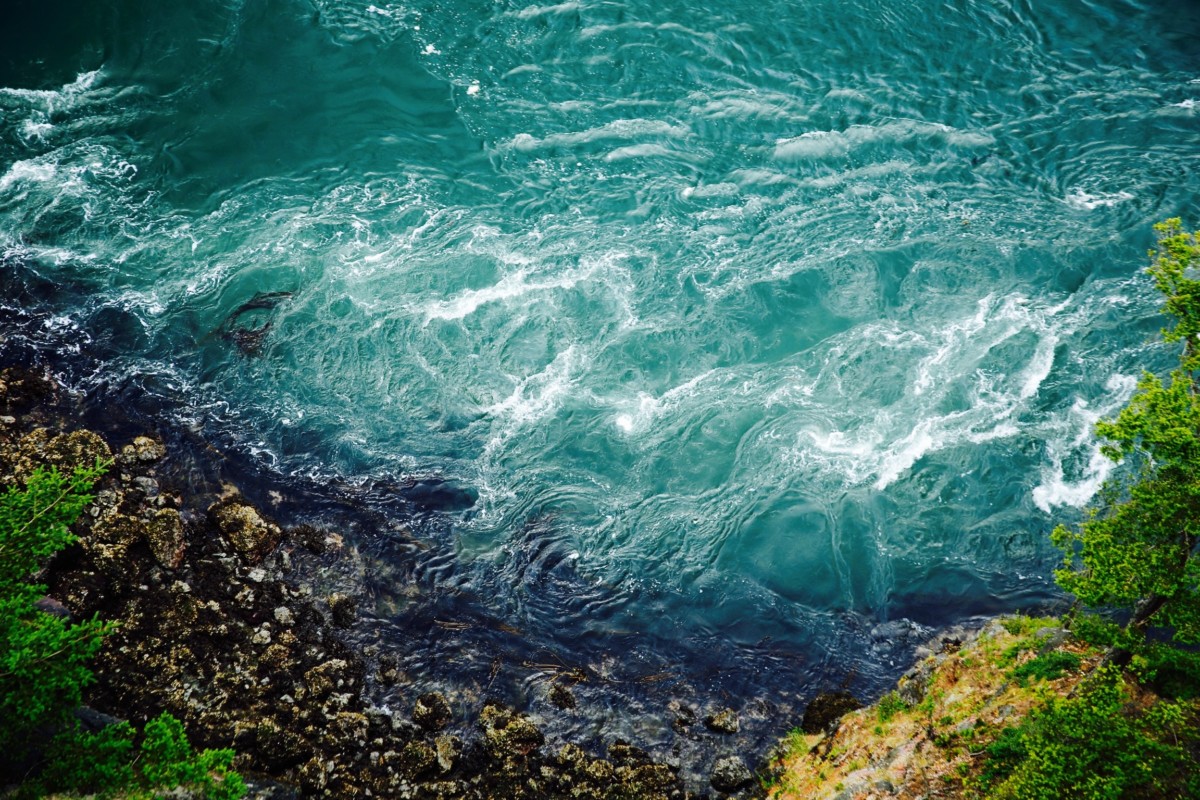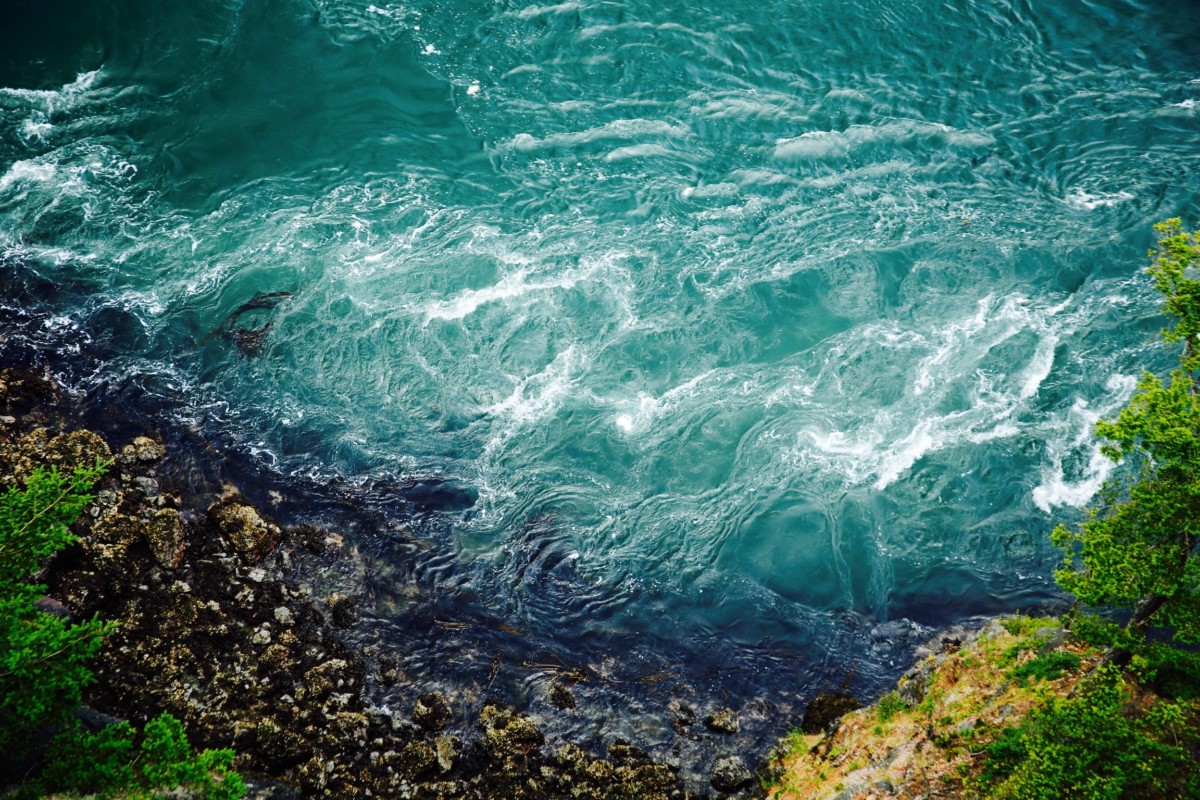 April 6, 2016
Organic Spa Magazine Praises Seaflora
What makes the sea so healing? That's the exact question Kristin Vukovic delves into for this thalassotherapy feature in Organic Spa Magazine. Obviously, no article on the subject is complete without a mention of the world's first skin care line based on certified organic seaweed, ocean mud, and marine minerals: Seaflora. So what are the answers? You can find the entire article here.
What makes the sea so healing?
Like Kristin outlines, thalassotherapy, or the use of ocean elements for health and healing, has been practiced for centuries (some say thousands of years!) We attribute some of the healing properties of ocean water to its extremely high mineral content — chiefly magnesium, a known muscle relaxant which is needed for over 800 enzymatic processes in the body. Ocean elements like ocean water due to the sea salt, and seaweeds are great sources of ionic magnesium which the body absorbs easily. It is believed that most people in North America are deficient in this important nutrient because of soil depletion from farming practices, as well as lifestyle habits that further deplete mineral stores in the body (like chronic stress, and excessive coffee consumption.)
Don't forget the salt!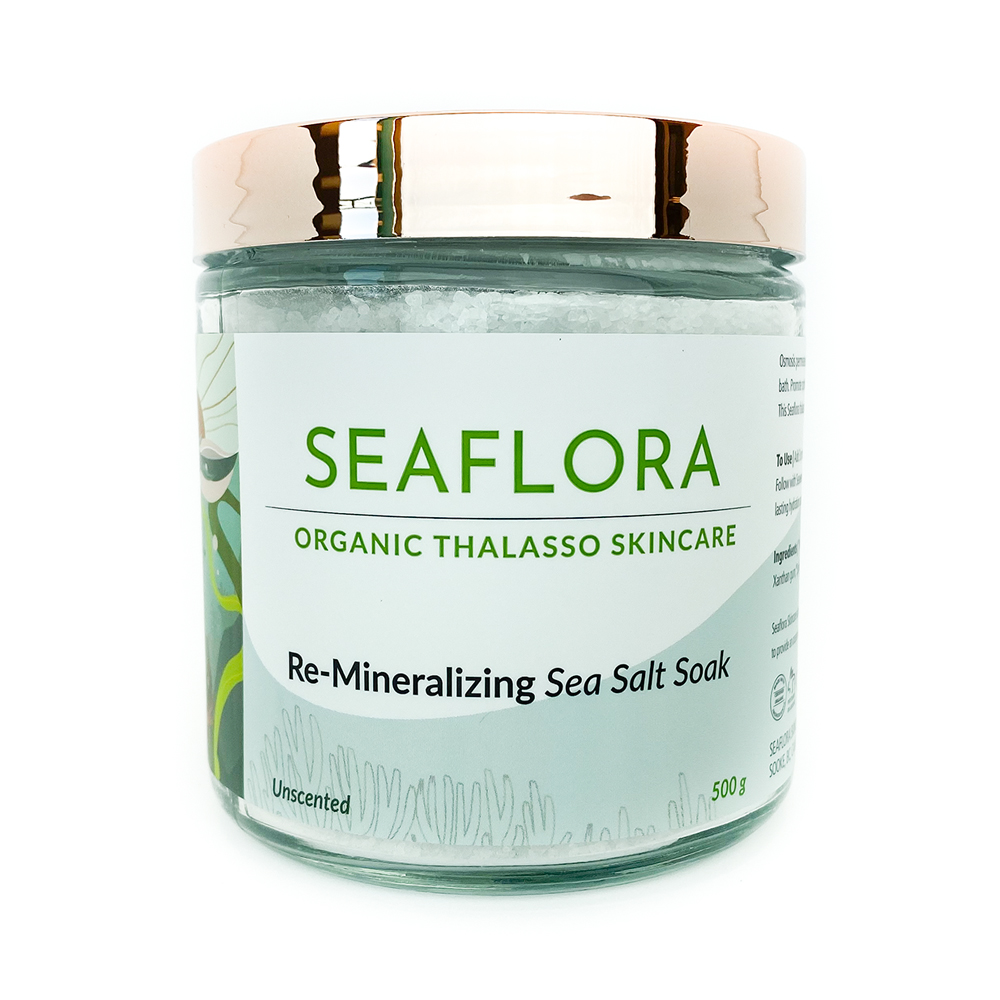 The benefits of natural sea salt also play a role in the healing power of thalassotherapy. Use it to balance and regulate electrolytes, boost nutrient absorption, and support respiratory health. Want more? Sea salt also helps eliminate toxins (aka detoxify), increase circulation, and fight inflammation. One of the best ways to enjoy those benefits: regular sea salt baths (try our Soothing Sea Kelp Soak!)
Enjoy it at home
Kristin's top pick for enjoying the benefits of thalassotherapy in the comfort of your home: Seaflora's Seaweed Baths. Recommended for all skin types, use this beauty bath to increase cellular metabolic rate, deeply detoxify reduce lactic acid build up, heal skin irritations, and slow the aging process. Supercharged with a well-balanced seaweed blend, this bath increases collagen production, firms, tones and reduces cellulite for renewed skin, and reduces skin pigmentation for a brightened complexion and youthful glow.
Detoxify and rejuvenate by immersing yourself in a nutrient and mineral-rich superfood seaweed bath to promote optimal dermal function and cellular activity. This Seaflora thalassotherapy ritual is an effective way to achieve detoxification and an improved mental and physical state of wellbeing. Oxygen floods the body tissues as evacuating lymph residue and toxins rush out of the system. Immerse in self-preservation, skin fitness and the path to healthy aging as dermal cells are irrigated with nutrients, cellular function improves to reveal a younger, healthier you!
For best results, use after a full body exfoliation with Wild Rockweed Exfoliant or Oil-free Seaweed Body Polish. If you are looking to target cellulite, sun burns and/or minor wounds, you can also try applying our Seaweed Body Gel from head to toe. If you are looking to target sensitive skin, dehydration and/or dry patches you can apply our luxurious Wild Sea Kelp Body Lotionfrom head to toe.