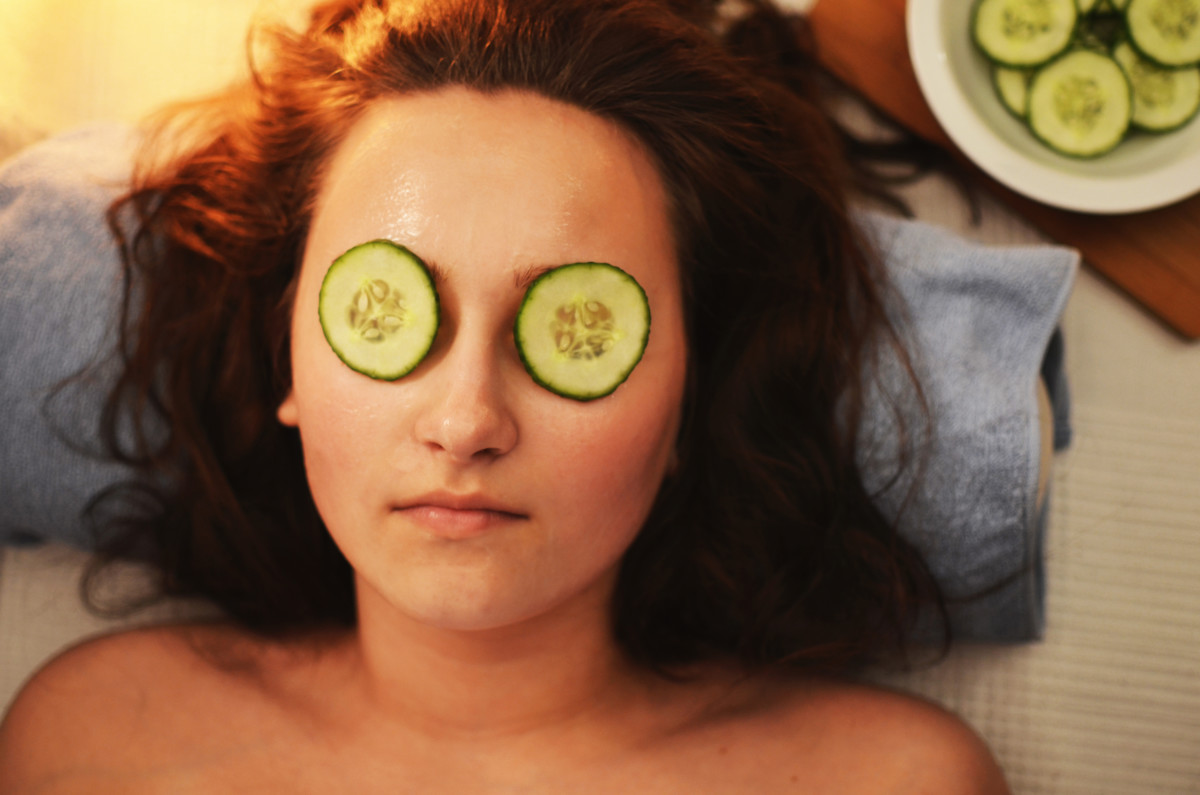 What You Need to Know About this Season's Hottest Beauty Trend
Masking has taken over the beauty world this season. Have you caught on to the trend yet? For the non-initiated, masking can seem like a self-care ritual usually reserved for spa days. But the benefits of regular masking sessions make the practice an essential part of your go-to, at-home routine. Masking is pretty straightforward, but in order to reap maximum benefits, you need to know which masques are best for your skin types, which to avoid, and finally, where they fit in your skincare regimen. Read on to learn how you can upgrade your masking game, today.
What is masking?
Using face masks in your beauty routine is all about nurturing your skin and effectively dealing with areas of concern. Face masks come in all textures and colors, and different formulations target specific needs such as dry and dehydrated skin, acne-prone, oily, combination skin, and mature. If you have more than one skin condition you want to address, you can switch it up and alternate your masks – or try multi-masking!
What is multi-masking?
Multi-masking is an effective way to target the full range of facial needs. Think about it: ever had excess oil on the sides of your nose, yet flakey, dehydrated skin on your cheeks or forehead? Or you might want to try a refreshing, uplifting anti-aging mask around the eyes and corners of the mouth, while going for your go-to purifying mask on the rest of the face. Multi-masking is a beauty routine based on your individual needs and the possibilities are basically limitless.
How to choose the right mask for your skin
Dry skin
Look for a deeply hydrating, creamy mask with essential nutrients and antioxidants. Ingredients like rosehip seed oil and Aloe Vera juice help revitalize and soften. Other ingredients to look for include: Shea and cacao butter, soothing plant botanicals like calendula, and honey. (Try this mask with healing nutrients from organic seaweed)
Acne-prone
Look for a detoxifying blend boosted with antibacterial nutrients. Ingredients like kaolin clay and glacial clay help draw out impurities and reduce inflammation, to calm, purify, and tone. Other ingredients you might like for acne-prone skin are activated charcoal and chlorophyll-rich greens. (Try this mask with complexion-clearing seaweed)
Mature
To nourish and firm the skin, look for a nourishing mask rich in collagen-boosting vitamin C and antioxidants. Ingredients like rosehip seed oil hydrate and reduce the appearance of fine lines, while concentrated berry extracts provide a powerful cocktail for fighting inflammation. Want extra benefits? Try adding a few drops of your favorite anti-aging serum along with your mask. (Try this mask with cell-renewing seaweed)
What to avoid in a mask
Masks are a great way to nurture your skin and promote absorption of healing nutrients for a healthier glow. That's why when it comes to face masks, there are some ingredients you'll want to avoid. Which ones? For starters, avoid heavy, pore-clogging masks formulated from petrolateum or other petro-chemical derivatives, as well as masks that strip away skin moisture with ingredients like benzoyl peroxide and sodium lauryl sulphate.
Curious about what other common ingredients you should avoid for your healthiest self? Read more here.
When to mask
You can easily fit a face mask in either your morning or evening skincare routine, but one thing is for sure: you should apply your mask on a freshly cleansed face. Make sure you've rinsed away all cleanser residue with warm water and pat with a cloth. Your skin can remain damp. Apply generously with your fingers and leave on as indicated. After removing with a warm, wet cloth, you can continue on with your serum and moisturizer.
Curious about layering skincare products and not sure how to optimize your skincare regimen? Find our pro tips here.
If you're working on a specific condition, like oiliness or redness, you might want to go ahead and add masks to your daily routine, but otherwise anywhere from 1X to 3X a week is a good idea. For the sake of it, you might want to add cool, refreshing cucumber slices over your eyes as you relax with your mask on, but a soothing eye gel works wonders too!