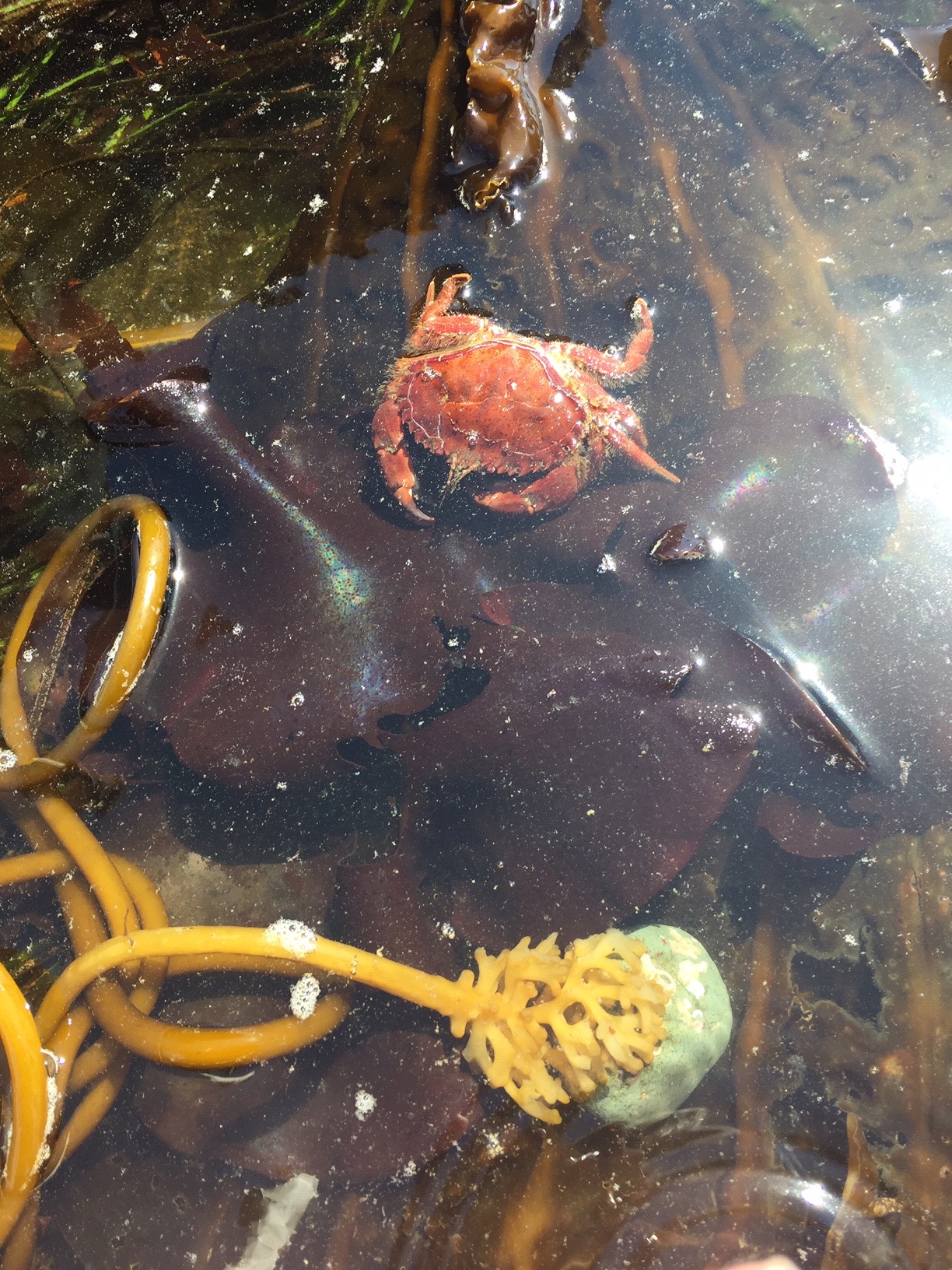 Can You have a Seaweed Allergy?
Everything You Need to Know – and more
Seaweed has long been a part of the diet of many Asian cultures, and recently has become an increasingly popular ingredient in cuisines all over the world. It is the best dietary source of iodine, which helps support your thyroid gland. Furthermore, seaweed is an anti-oxidant flora full of easy to absorb proteins, vitamins, minerals, and lipids. Repairing and protecting the skin and hair, it reduces oiliness and sebum over-production and strengthens cells against damage caused by free radicals. There are also several studies being conducted around the world concerning the beneficial factors of seaweed for Type 2 Diabetes, heart disease, weight loss and gut health. But, what about being allergic to seaweed?
Can you still eat or use seaweed if you have a shellfish/seafood allergy? What's the difference between topical and internal application of seaweed? How can I tell if I am reacting to Seaweed? Keep reading! We'll answer all your questions and more!
The Basics of Seaweed Allergies
Allergies are the reactions to a substance in ones environment that are harmless to the majority – meaning the majority don't, and won't, experience allergies. Thankfully, seaweed is not a common allergy! Although you should always seek out organic, local sources due to the possible build up of heavy metals in seaweed in some areas (read more about heavy metals in seaweed here). Of course there are always more common allergies as well as less common ones. For example, approximately 65 percent of the human population has a reduced ability to digest lactose after infancy. Whereas, for bee stings, around only 1 to 3 percent of the population will experience an anaphylaxis reaction.
There are a few common culprits when it comes to allergic reactions on the skin due to toxic skin care products: at the top of the list is perfume and fragrance. (Curious about artificial fragrances? Read more here.) Some popular essential oils are known to have high allergenic potential, too. According to the University of Toronto Medical Journal, allergic contact reactions to Tea Tree oil are exceedingly common. Another bunch of common allergens include poisonous plants (like poison ivy, poison oak, and poison sumac) Sometimes it can be a good idea to get tested for allergies if you're not sure. Take a look at local naturopathic (on Vancouver Island) or medical centers and consult with a doctor if you're concerned.
What If I'm Allergic to Seafood?
Seaweeds are classed naturally as hypoallergenic and may help limit or reduce allergic reactions! However, shellfish and seaweed are completely different as seaweed does not contain any fish proteins or any other seafood properties. A recent Food Allergy Practice Parameter update states "That ingestion, rather than casual exposure through the skin or close proximity to (peanut, shellfish, etc.), is almost the only route for triggering allergic/anaphylactic reactions." So even if you had a seaweed allergy, topical application is not likely to cause a reaction.
According to DermNet, skin irritation from contact with algae only happens with a type of poisonous seaweed (Lyngbya majuscula), a blue-green algae found in certain tropical zones. It thrives in Hawaii, where they call it Stinging Limu. Someone with seafood allergies will not necessarily experience a seaweed allergy because seafood and seaweed have no correlation. Assuming all seaweeds cause skin allergy just because one of them does is like assuming ALL plants on earth are allergenic just because of a bad brush with poison ivy. In fact, seaweeds are so packed with healing compounds, they're a top choice to nourish and speed healing when applied to a skin rash.
Ions and the Bioavailability of Seaweed
First, lets define both of those fancy words;
Ions are charged particles that form when an atom (or group of atoms) gains or loses electrons.
Bioavailability, in pharmacology, is a subcategory of absorption that measures the fraction (%) of administered product that reaches the blood stream.
Seaweed is shown to work as a protein substitute for a meat alternative as well as supply a nutrient delivery system allowing for the immediate penetration of nutrients directly through the layers of the skin tissues and directly into the blood stream. This allows for an immediate reaction and beneficial gain from the vitamins and essential skin-loving nutrients. On the other hand, without Alginate (or Alginic Acid — the polysaccharides in seaweed that help with this penetration), there must be a chemical or synthetic version that allows for the same type of nutrient transfer through the skin. Simply, alginate is the natural way to go!
A comparison between the ingestion of an allergen vs the inhalation or topical application of an allergen can determine whether or not seaweed could affect your skin. Read here for more detail! In short, you can imagine it like this: if you have an allergy to wheat, and you decide to rub some wheat on your skin, you won't necessarily have a reaction unless perhaps you're celiac.
Sources:
https://www.healthline.com/nutrition/benefits-of-seaweed#TOC_TITLE_HDR_8
https://medlineplus.gov/genetics/condition/lactose-intolerance/#:~:text=Approximately%2065%20percent%20of%20the,people%20affected%20in%20these%20communities.
Scientific Sources/Studies Related to Seaweed Allergies/Ingestion Benefits:
https://pubs.acs.org/doi/abs/10.1021/acs.jafc.7b02151
https://pubs.acs.org/doi/abs/10.1021/jf0111920
https://genesandnutrition.biomedcentral.com/articles/10.1186/s12263-019-0648-4