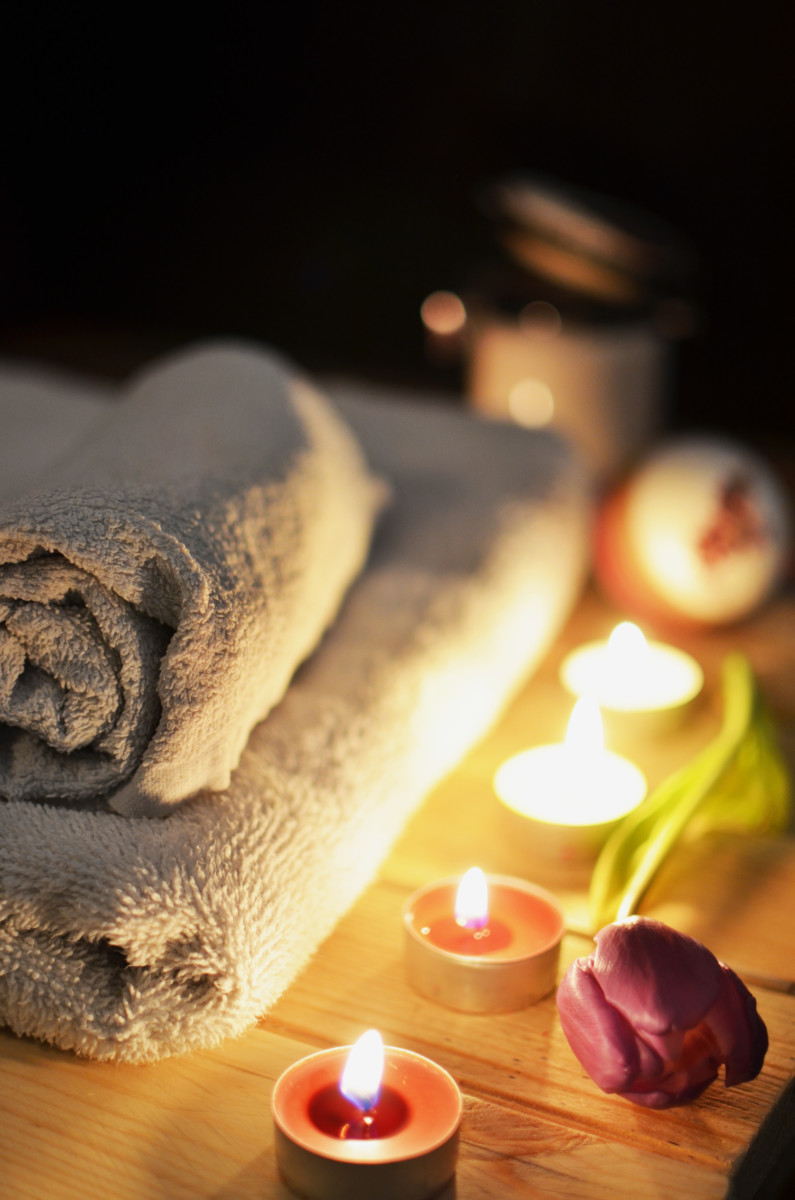 February 13, 2018
3 Seaweed Wrap Benefits to Elevate your Wellness
When it comes to seaweed skincare treatments, a whole body seaweed wrap is the most luxurious of all. Resting your body and mind with a healing wrap, as you relax and unwind, is a beloved ritual you can indulge in at your favorite spa and even at home. Sure, a full body seaweed wrap can take longer to prepare and practice than say, an express lunch-time facial. But, the benefits of a seaweed wrap go deeper and last longer. So what exactly are the health benefits of a nourishing seaweed body wrap? Read on to learn more, plus how you can use them to elevate your wellness today.
A seaweed body wrap boosts detoxification
Supporting the body's detox abilities is a huge benefit of seaweed body wraps. These days, even the most health-conscious of us are exposed to countless toxins every single day. From car exhaust, to chemicals in makeup and skincare, pollution, and pesticide residue, detoxing the body is truly a full time job. A nourishing seaweed body wrap helps to draw out impurities and support detoxification. What's more, it will stimulate circulation at the same time.
Lower inflammation with a whole body seaweed wrap
Indulging in a relaxing, detoxifying seaweed wrap is a go-to way to fight inflammation in the body. Chronic inflammation is linked to a host of unpleasant symptoms. Think stiff muscles, constant fatigue, and skin problems like eczema and psoriasis. Lowering inflammation these days is one of the top ways to boost overall wellness. So, an anti-inflammatory seaweed body wrap is the ultimate ritual your wellness needs.
A seaweed wrap to beautify your skin
Seaweed body wraps are famous for their firming and toning power. Seaweeds supply protein-building amino acids to up skin elasticity and boost production of collagen and elastin. Skin-loving seaweed compounds also brighten your complexion and revitalize all-over for a seriously healthy glow. As if that's not enough, a nourishing seaweed body wrap will also reduce fat cells to fight the appearance of cellulite and tone the body.
(Want more tips on banishing cellulite? Read more here)
Choose it well
With that in mind, it's easy to see why luxurious, nourishing seaweed wraps make an important addition to your self-care routine. But choosing the right type is crucial, because a seaweed wrap that's loaded with artificial colors, fragrances, and harmful preservatives won't deliver the same results you're after. For the best seaweed wrap experience, go to a Seaflora spa. That way, you'll be sure to enjoy the purity of sustainably harvested wild seaweed along with purifying clay, wholesome plant oils, and aloe Vera. Once you've tried a nourishing seaweed body wrap, you'll definitely want to make it a self-care habit.
(Want to take your seaweed wrap experience to the next level? Follow it with a yummy, therapeutic bath. Find more soak inspo here)